At the beginning of August we brought back our highly successful IG Live Career Development Series #Networkingforcareersuccess, but this time with a twist. For this special 4 part series, we focused on mentorship. We sought some of the top career mentors and asked them to share with us their top networking and mentorship tips.
As part of this series we interviewed Tara Fela Durotoye (Founder House of Tara International), Bankole Williams (Author, Coach, Consultant and Speaker), Folashade Ambrose Medebem ( Director Communications, Public Affairs and Sustainable Development, Lafarge PLC and Founder Women Inspiring Impact Network), and Osayi Alile (CEO, ACT Foundation).
Here are the top tips we learnt from Tara Fela Durotoye; Founder House of Tara International on mentorship and networking for career success.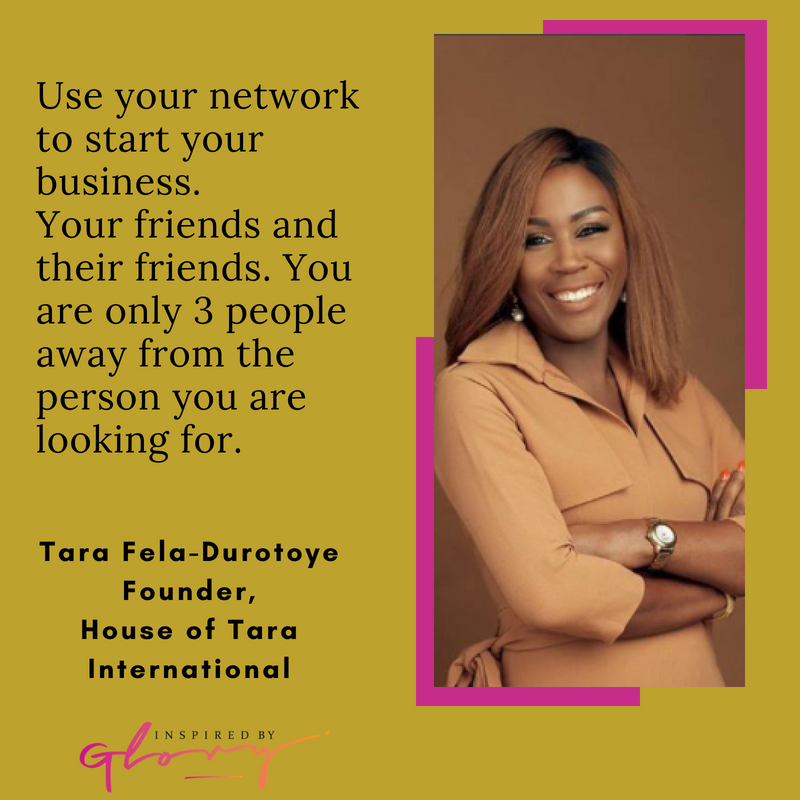 On leveraging her network to get her first paid jobs
There was a law dinner and people come to my house for me to do their makeup. That was when I realized that this could be big. For my first paid bridal make up job, I kept asking my friends if they knew who was getting married and if they could ask them whether I could do their makeup. People felt awkward doing this because it wasn't popular to have your wedding makeup done by a makeup artist then. But I remained persistent. I asked everyone in my class and finally a classmate of mine took me to their neighbor who was getting married.
Use your network to start your business. Your friends and their friends. You are only 3 people away from the person you are looking for.
 How leveraging on her network helped Tara scale her business
I had a friend who would come to my first store then on Adeola Hopewell to while away time in-between the meetings he had with the banks. At the time, I was looking to create our first make up product. I had a lot of meetings were people would always mention the need to go to East Asia. I didn't know where that was, so I found out they were referring to China. At the same time my friend who came to my store kept talking about how he needed to use his Chinese visa before it expired. I asked him how he got the visa in the first place, and he shared his contacts with me. One of which was Chinese couple who imported footwear and also housed Chinese nationals who come to Nigeria to learn and perfect their English speaking skills. It was one of these Chinese nationals who partnered with me to make things happen and 15 years later, we still do business together.
On mentorship
My first mentor was my husband. Many people know him now as a speaker but before this he was a consultant. When I started my business, he was instrumental in helping me analyze my ideas and give structure to them.
Mrs Awosika who I initially met as part of a business relationship and has now become a full blown mentor. We have so much in common. She started her business at the same age as me and also has three sons. We also have the same love language which is spending quality time.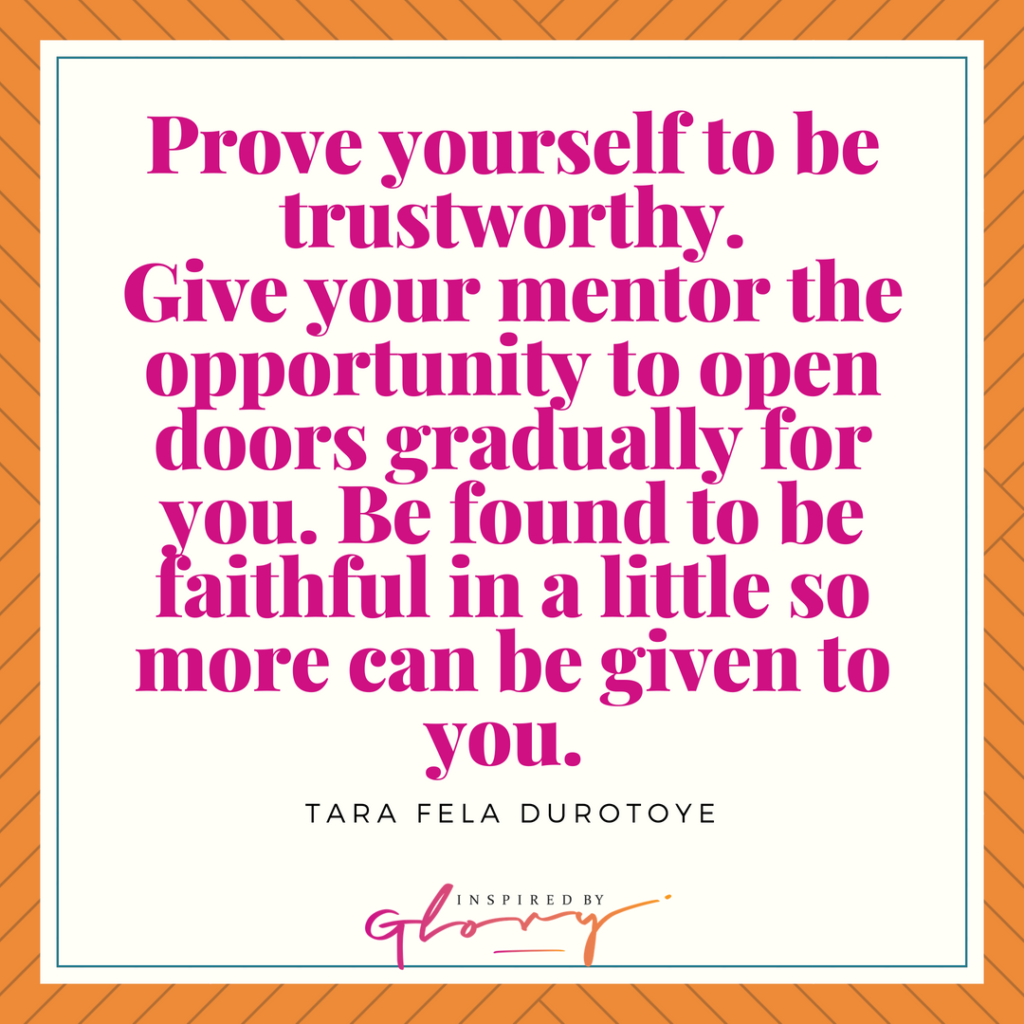 On best advice from her mentor
Just before the naira crashed, House of Tara was about to take a bank facility in dollars. Mrs Awosika who sits on the Board advised against it. Six months later, the naira crashed. We would have been ruined as a business if I hadn't taken her advice.
She also advises me to take care of myself, to take time off work, recruit and give senior executives the space to do the work they were employed to do. She has also given me advice on how to manage my personal resources.
She also opened the door for House of Tara to access its first loan.
On finding a mentor
You need to have childlikeness when you have a mentor. 90% of the time I do what she (Mrs. Awosika) tells me. She has told people that she likes that I listen. So you have to be careful when you choose a mentor so you can trust them enough to take their advice.
I always seek advice when I need it.
Don't bother asking people to be your mentor, instead invest in building relationships. Not everyone is the right mentor for you. Meet people, explore them. Explore how you feel about them. Invest in the relationship over time. Mrs. Awosika didn't become my mentor the first time we met.  But after a while, the connection built. Take the time to help and show care. Mentors are human and have needs.
On getting the best from your Mentor
My mentees who get the most out of me are those who are emotionally invested in my relationships with them.
Prove yourself to be trustworthy. Give them the opportunity to open doors gradually for you. Be found to be faithful in a little so more can be given to you.
Recently a mentee of mine reached out to me and said, where are you going to be tomorrow, I want to spend time with you. She did this because she understands that quality time is important to me.