The APWB is the Female arm of the prestigious Chartered Institute of Bankers of Nigeria (CIBN). Since its inception in 1983, APWB has impacted positively on the continued promotion of professionalism amongst women in the banking sector.
The association is celebrating female champions that have contributed to the banking sector!
Ms. Abiola Adekoya
MD/CEO of RMB Nigeria Stockbrokers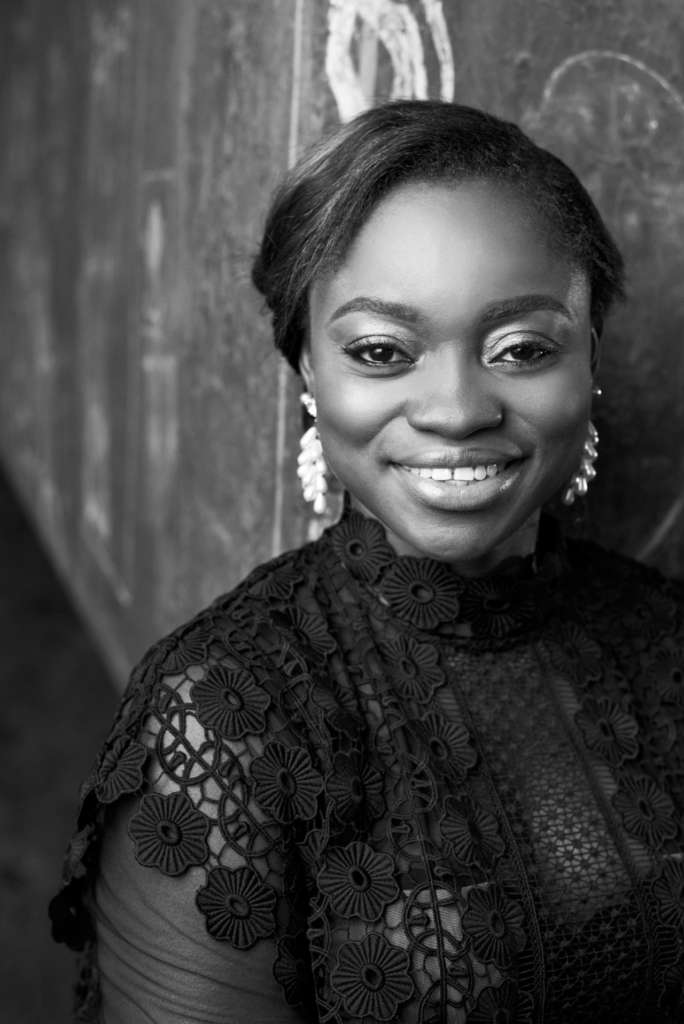 Abiola Adekoya is a financial expert with over 18 years' experience working with leading financial service firms whose activities span across various continents. She is currently the MD/CEO of RMB Nigeria Stockbrokers, a subsidiary of the First Rand Group, a leading financial services group in Africa with footprints across the globe. She brings significant experience to the team having worked in three of the top 5 stockbroking firms in Nigeria where she was responsible for setting up an offshore trading desk, equities sales trading and also driving the overall strategy of the equities brokerage business. Prior to joining RMBNS, Abiola was the Managing Director FBN Securities, a subsidiary of FBN Holdings Plc where she was responsible for growing the business and positioning it as a leading brokerage firm. Prior to that, she worked at Renaissance Capital as Vice President Equities Trading and also at CSL Stockbrokers as the Head, Institutional Sales & Settlement.
Adaeze Udensi
Executive Director at Titan Trust Bank Nigeria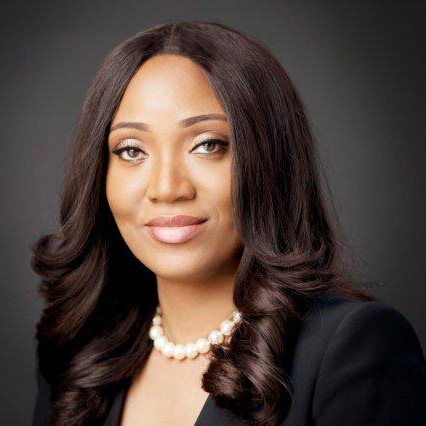 Mrs. Adaeze Udensi is the Executive Director of the bank. Mrs. Udensi has over twenty-three (23) years cognate banking experience; sixteen of which were spent at Zenith Bank Plc where she rose to the level of General Manager/Group Zonal Head supervising the Commercial Banking and Oil & Gas businesses in Southern Nigeria, which she grew to the second largest portfolio in the bank. She holds a Bachelor's degree in Banking & Finance and an MBA in Business Administration from Rivers State University of Science and Technology; and possesses strong skill suite and deep knowledge of the market and business fundamentals relevant to the financial services industry. Mrs Adaeze Udensi was until recently an Executive Director of Heritage Banking Company Limited, for four years, where she supervised the South businesses; oversaw Retail, Private Wealth, Collections, E-Business, Customer Experience and IT functions; and well as served as Executive Compliance Officer; and in 2017, acted as Managing Director for the National Operating Licensed institution.
Dr. Adaora Umeoji
Deputy Managing Director of Zenith Bank Plc
With over 20 years cognate banking and broad executive management experience, Dr Adaora rose through the ranks to her current position. Dr. Adaora has at different times participated in high-level Bankers' meetings with impactful contributions towards the advancement of the banking industry and national economic growth and development. She has delivered several motivational speeches at strategic sessions aimed at mentoring youths and managers, especially banking professionals.
She is a member of notable professional bodies including the Chartered Institute of Bankers of Nigeria, Institute of Credit Administration, Nigerian Institute of Management, Institute of Certified Public Accountants of Nigeria and Institute of Chartered Mediators and Conciliators.
Dr. Adaora has presented lead papers at major academic conferences and symposia. Recently, she was a keynote speaker at the Zenith Global Economic Forum held in New York City, USA where she delivered a thought-provoking lecture on Financing Growth Drivers in the Nigerian Economy. Dr. Adaora has won numerous awards for excellence and creativity in management.
She was trained in strategic thinking and management at Wharton Business School, Pennsylvania, USA and also holds a Certificate in Management from Harvard Business School, Boston, USA. She holds a Bachelor's degree from University of Jos, an MBA from University of Calabar and a Doctorate degree in Business Administration from Apollos University, Great Falls, Montana, USA. Her dissertation was on inspirational leadership and her findings have been recognized as a major contribution in leadership and people management.
Adobi Stella Nwapa
General Manager, Zenith Bank Plc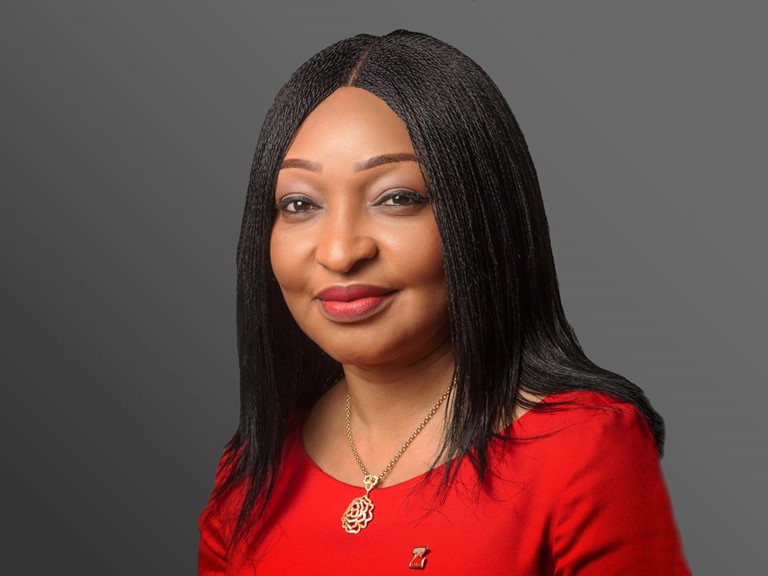 Adobi is currently the Group Zonal Head, Ikoyi Zone, with management and supervisory responsibilities over branches and business units in the zone. Adobi joined Zenith Bank in 1990 and has over twenty eight (28) years cognate banking experience, most of which has been in Senior Management positions. Adobi has attended several local and international courses and programmes including Leading Change and Organizational Renewal (Harvard Business School), Key Executive Programme (Harvard Business School), World Finance/Wining Negotiation Strategies (HSM Americas), Developing Strategies for Value Creation (London Business School) and the Senior Management Programme (Lagos Business School), amongst others.
She is a Fellow of the Institute of Management Consultants (IMC) and the Institute of Chartered Management Accountants (ICMA) as well as a member of the Nigeria Institute of Management (NIM) and an honorary member of the Chartered Institute of Bankers (HCIB). She holds a Bachelor's Degree in History from the Imo State University, Master's in Public Administration (MPA) from the
Strayer University, Houston-Texas, USA and Master's in Business Administration (MBA) from the Jack Welch Management Institute.
Adebimpe Olambiwonnu
Group Head, Finance & Performance Management/ Financial Controller, Sterling Bank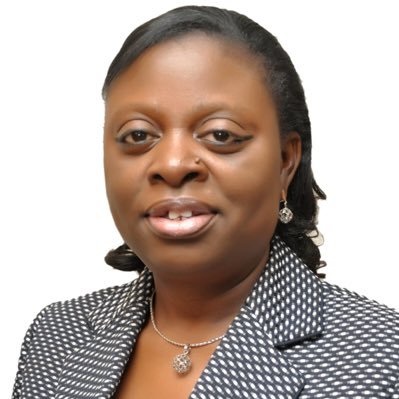 Bimpe is an integral member of the finance group and has helped to develop processes for monitoring Sterling Bank's long-term and short-term financial results. Bimpe began her career at Nigeria's premier merchant bank, NAL Bank which merged with four other banks to form Sterling Bank. Her banking experience covers credit & marketing and most aspects of banking operations prior to her joining the finance team of the Bank. Her team ensures that the management, process and monitoring aspects of the strategy execution are in place. She provides direction for the financial planning, reporting and finance operations teams.
She is a fellow of the Institute of Chartered Accountants of Nigeria (FCA), associate member of the Chartered Institute of Taxation and Certified Pension Institute of Nigeria as well as an honorary member of the Chartered Institute of Bankers of Nigeria (HCIB). She is also an alumni of Wharton Business School, Philadelphia, USA.
ADEOLA AZEEZ
Deputy Country Head at Deutsche Bank Nigeria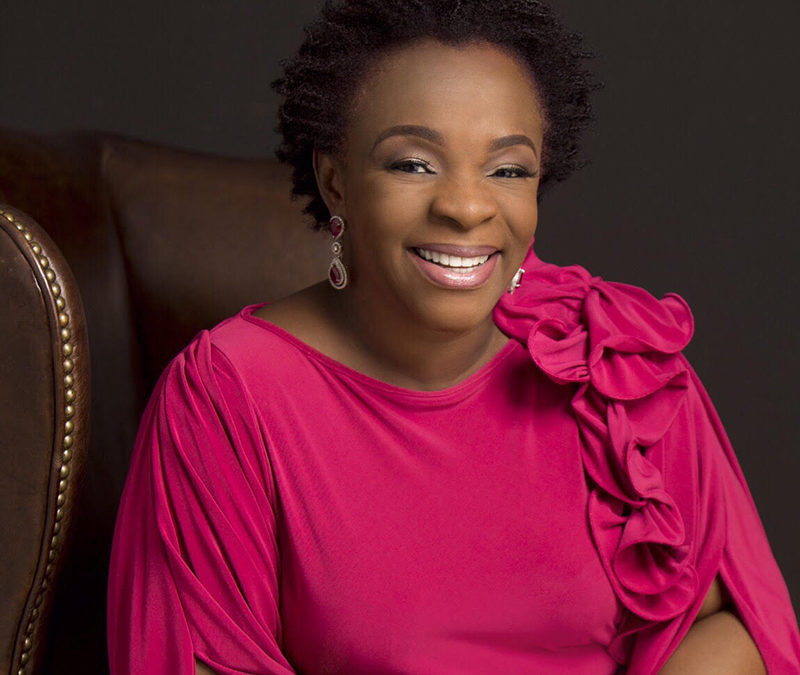 Adeola Azeez is a seasoned banker with over 20 years of professional experience, more than half of which has been as Deputy Country Head/Deputy Managing Director of Deutsche Bank Nigeria, the leading client-centric global universal bank with approximately 30 million customer accounts and activities in more than 70 countries and jurisdictions. In her role as Deputy Managing Director of Deutsche Bank Nigeria, Mrs. Azeez oversees the bank's business operations in the region, including managing liaisons between Deutsche Bank offshore and its client base of Nigerian banks. She has successfully guided the local financial institutional clients across the spectrum of international financial services and the myriad of challenges of correspondent banking.
Mrs. Azeez's passion for socio-economic development in Nigeria, became focused on women in particular, when in 2002, she became one of the founding members of Women in Management, Business and Public Service (WIMBIZ), a non-governmental organisation that aims to promote women's entrepreneurship and advancement across all sectors.
Aishah Ahmad
Deputy Governor at the Central Bank of Nigeria (CBN)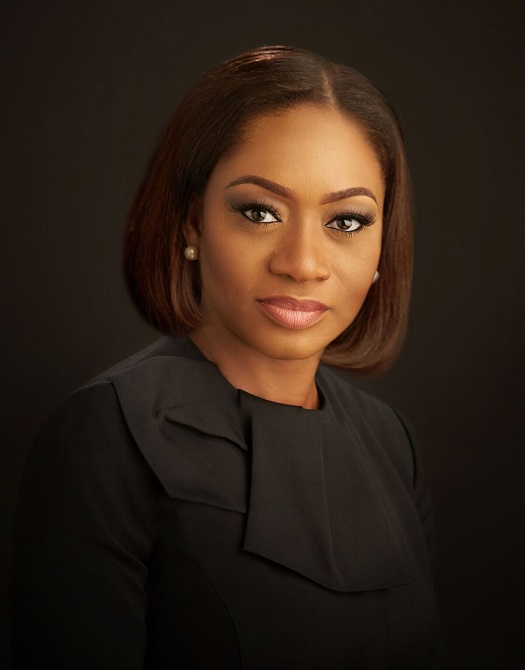 Aishah Ahmad was appointed Deputy Governor at the Central Bank of Nigeria (CBN) on the 23rd March, 2018. As Deputy Governor in charge of Financial System Stability, she is responsible for leading the effort to promote a sound financial system in Nigeria; one of the principal objects of the Bank as specified within the CBN Act. In this role, Aishah is a member of the Governing Board and Committee of Governors at the CBN and Chairman, Financial Institutions Training Centre (FITC) – a not for profit organization offering training, consulting and research services for the financial services sector.
Prior to her appointment at the CBN, Aishah was Executive Director, Retail Banking at Diamond Bank PLC, with over 22 years experience as a corporate executive and finance expert. Her banking and investment career spans several financial institutions including NAL Bank Plc, Zenith Bank Plc and Stanbic IBTC Bank Plc (a member of Standard Bank Group, SA) amongst others.
Mrs. Atinuke Leye-Isola
Business Development Manager – Wema Bank PLC and Current Chairperson at APWB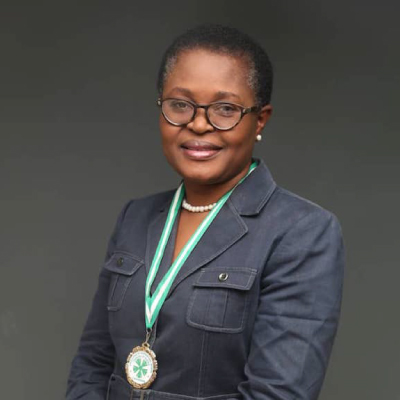 Mrs. Tinuke Leye-Isola started her banking career with Societe Generale Bank Nigeria Limited in 1988. Holds a Diploma in Banking and Finance from University of Lagos and a Bachelor of Science, Banking and Finance from Ogun State University now (Olabisi Onabanjo University) Ago-Iwoye; An MBA in finance from University of Nigeria, Nsukka. An Associate of the Chartered Institute of Bankers as well as an Associate member of the Institute of Loan and Risk Management of Nigeria. She has several years of experience with Wema Bank Plc as Head, Foreign Currency Transactions in the Treasury Operations of the Bank and currently serves as a Regional head in the Marketing department. She is happily married with children.
Bashirat Odunewu – Group Executive, International Banking Group, First Bank of Nigeria Limited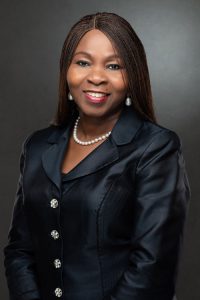 Bashirat Odunewu has over 27 years' experience across institutional banking, corporate banking, commercial banking, investment banking and treasury in various financial institutions. Until this appointment in January 2016, she was Group Executive, Institutional Banking Group. She was previously Group Head, Ikoyi / Victoria Island, in the Corporate Banking Directorate of the Bank. Bashirat brings her deep market-facing experience to bear on the International Banking Group. She was the recipient of the 2010 First Bank CEO's Annual Merit Award for "The Best Business Development Manager".
She is a Fellow of the Institute of Chartered Accountants of Nigeria and has attended several executive programmes in Harvard Business School and Columbia Business School.
Bola Adesola
Senior Vice Chairman, Africa, Standard Chartered Bank
Bola Adesola is the Managing Director and Chief Executive Officer of Standard Chartered Bank Limited, Nigeria. Bola also provides leadership for the bank's business in West Africa to drive the continued strengthening of Standard Chartered Bank's franchise in the region. Prior to joining the bank in March 2011, she was an Executive Director at First Bank of Nigeria Plc and prior to that Managing Director of Kakawa Discount House, Nigeria. She also worked in Citibank for 9 years in senior leadership roles in Nigeria and Tanzania. Called to the Nigerian Bar in 1985, Bola Adesola has over 26 years banking experience. An alumnus of Harvard Business School and Lagos Business School, she also holds a Law degree from the University of Buckingham, UK.
Bola Atta
Group Head Corporate Communications, United Bank of Africa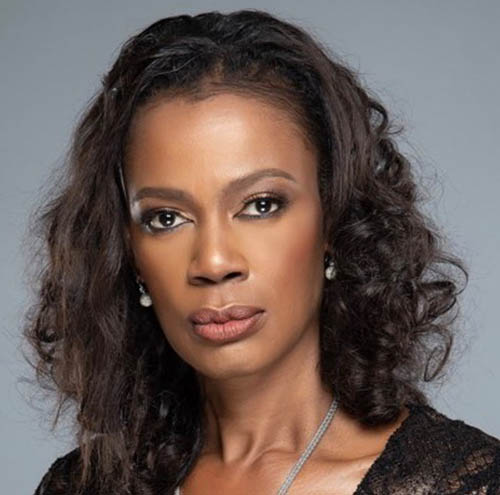 Bola Atta was voted one of the top 40 Nigerians under 40 in 2008. She was also celebrated as one of the 100 most influential women in Nigeria in March 2015. She has over 25 years of experience in diverse fields ranging from Banking, Business, Communications, Publishing, Entertainment, and the Media. , Approximately 17 out of these 25+ years have been in high-level management and entrepreneurship, enabling her to gain expertise in each of these varied fields of work. She has worked in private enterprise and with government agencies both in Nigeria and South Africa using her expertise in public relations and increasing her wide network within Africa. In 2003, she was invited by the African Leadership Institute in partnership with the UNDP to work on a panel for the development of scenarios for South Africa in 2020. Her role involves, but is not limited to, directing the development and execution of global marketing and communications initiatives for the Bank as well as managing brand delivery and consistency across all markets and for all products line.
Bimbola Wright
Group Head Coverage & Corporate Banking Group at FBN Quest Merchant Bank.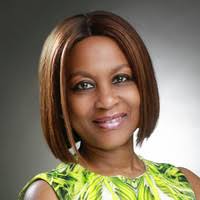 Abimbola oversees a team managing the bank's corporate/investment banking relationships across all sectors. Her 30+ years in banking spans Coverage, Corporate Banking, Treasury, Wealth Management and Strategy.  She has contributed to the development of the Nigerian financial market in several ways including serving on the Advisory Committee of the Nigeria Interbank Settlement System, and the Code of Conduct Committee of the Money Market Association.
Bukola Awosanya
Group Head, Agric, Export Finance & Solid Minerals, Sterling Bank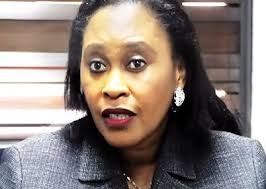 Bukola pioneered the Agriculture Finance Department in Sterling Bank. Under her leadership, Sterling Bank became a role model to other Banks in the implementation of Agricultural schemes like the current Anchor Borrowers Scheme, Growth Enhancement Scheme of the Federal Government of Nigeria among others which have garnered local and international awards and recognition for the bank.
Prior to her current designation, Bukola was the Head of Operational Risk Management & Compliance at Sterling Bank which she also pioneered and Head Credit Administration and Head of Domestic Operations for which she received awards for excellence.
She has participated in several local and international training and workshops in diverse subject areas such as Agricultural Lending, Risk Management, Compliance, Management and Leadership to mention a few from Harvard Business School, State Bank of India Academy, Euromoney amongst others. On a personal level, Mrs Awosanya is very passionate about Agriculture and Rural Development especially as it translates to the empowerment and entrepreneurial development in women and youth.
Chizoma Okoli
Executive Director, Business Banking, Access bank Plc.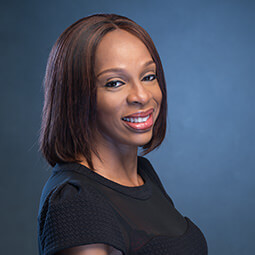 Chizoma has over two decades of cognate experience. Prior to this, she was the Executive Director and Head-Business Development at Diamond Bank Plc. She served as Head of Business Development, Head of Corporate Banking, Divisional Head of Institutional Banking and Regional Manager at Diamond Bank Plc.
Mrs. Okoli graduated with a Bachelor of Law degree from the University of Benin, attended the Nigerian Law School and holds an MBA from Warwick Business School, United Kingdom.
Ms. Chinwe Egwim
Economist, FBNQuest Merchant Bank
Chinwe is a seasoned Economist with specialisation in Macro Economics as well as Fixed Income analysis. She currently works at FBNQuest Merchant Bank (an arm of FBN Holdings). Prior to joining FBNQuest Merchant Bank, she had similar roles at FBN Capital, Fitch Ratings Milan and the Central Bank of Nigeria. 

Chinwe has notable practical experience in producing policy relevant economic research reports. She currently has over 400 published economic notes under her belt and has co-authored multiple investment research reports. Chinwe is an effective public speaker and has demonstrated this through delivery of high-level economic presentations as well as during periodic economic analysis on reputable television channels. On print media, her views around economic trends are featured across multiple media platforms.
She has been included to high profile committees in global financial and development institutions such as the World Bank and the United Nations. She is an active member of the Africa Development Bank Annual Meetings and was recently invited to join the Board Committee on Research of the Nigerian Economic Summit Group. Chinwe is passionate about women empowerment and is a firm believer of equipping disadvantaged women with tools to enable them thrive. She is an Associate of Women in Management, Business and Public Service and serves as the Head of Fundraising on its planning committee as well as Head of Research on the WIMBoard (Women on Boards) Advocacy Committee.
Cornelia George Utuk
Group Head, Legal Services & Administration – Coronation Merchant Bank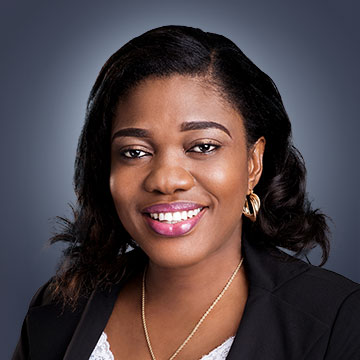 As the Group Head and Company Secretariat of the Legal and Administration Group at Coronation Merchant Bank, Mrs. Utuk's responsibilities include providing advice and support on matters related to statutory regulations, employee relations, litigation, with the aim of mitigating Coronation Merchant Bank's legal exposure; leading the development and implementation of the Bank's legal strategy, as aligned with business goals; coordinating the identification of risks and their implications and advising accordingly; and reviewing the regulations of the organisation. She began her two-decade-long career in the Credit Office of the now-defunct Standard Trust Bank in June 1999 and remained there until 2005, when it merged with the United Bank of Africa (UBA) Plc. Whilst at UBA, she developed knowledge and experience in Credit Analysis, Credit Control, Credit Monitoring and Credit Administration. In 2007, she left UBA to join Marina Securities Limited (MSL), as the Company Secretary/Head of Corporate Services. During her time at MSL, she also served as the Company Secretary of its subsidiaries, Marina Securities Stockbroking Services Ltd. and United Securities Ltd. She joined Associated Discount House Limited (ADHL) in September 2014 as the Company Secretary/Legal Adviser and Group Head for Corporate Services. Mrs. Utuk was enrolled as a Solicitor and Advocate of the Supreme Court of Nigeria in 1998. She is a member of the Business Law section of the Nigerian Bar Association, the Commonwealth Lawyers Association, and an Affiliate Member of the Chartered Institute of Personnel Management in the UK.
Dupe Olusola
Group Head Marketing, United Bank of Africa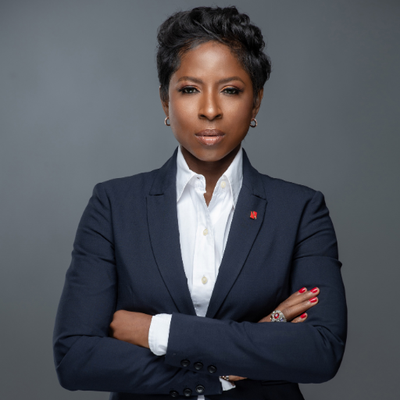 Dupe made Ventures Africa's 10 Most Influential Nigerian CEOs Of 2015. Prior to her current role, she was the group Head Embassies, Multilaterals and Development Organizations (EMDOs) and Global Investors Services (GIS) at United Bank for Africa (UBA) Plc. Through her leadership, there was meritorious expansion in the Bank's stake in the EMDOs & GIS sector across Africa and beyond. Dupe has a deep knowledge of several corporate and retail market economies. Her professional experience spans various sectors locally and internationally in capacities that encompass private equity from African Capital Alliance, investments and SME experience from Growing Business Foundation, Bloomberg Financial Markets UK, SecTrust (now Afriinvest), Transcorp Corporation and Northern Trust Corporation of Chicago, UK.
Ms. Efemena Esalomi
Senior Consumer Analyst (Africa Frontier Markets) at Standard Bank Group.
Ms. Efemena Esalomi, CFA, is a senior consumer analyst (Africa Frontier Markets) at Standard Bank Group. Efemena has a proven record of academic and professional excellence, exemplified in graduating cum laude and passing all three levels of the Chartered Financial Analyst (CFA) program examinations in one seating. She is a skilled, awarding-winning equity research analyst and corporate access specialist, knowledgeable in equity and macro-economic research, financial statement analysis and valuations.
Emem Usoro
Head, Strategic Business Group, Lagos, United Bank of Africa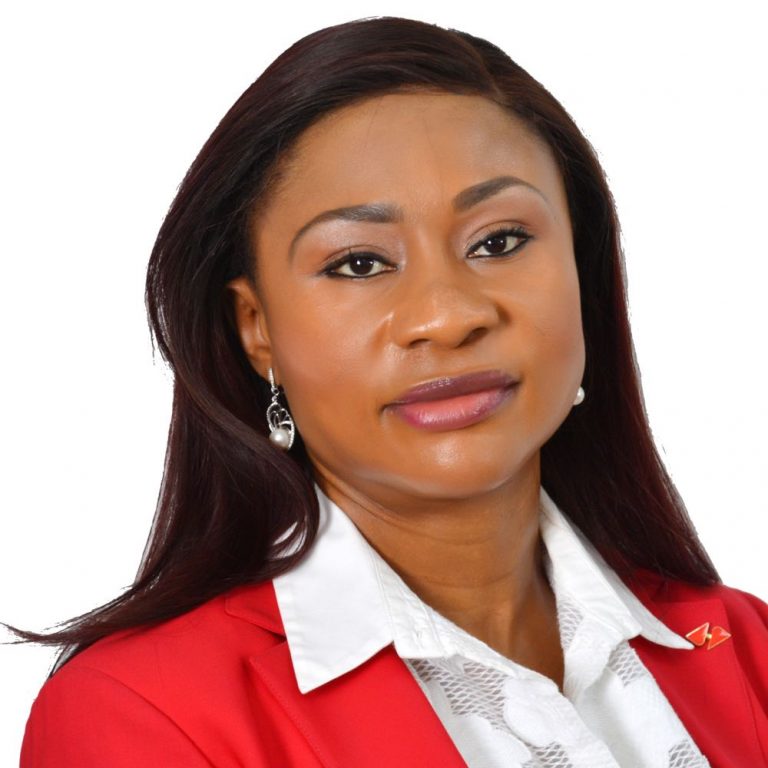 Emem is currently a Group General Manager. She has over 20 years of banking experience. She has strong capabilities in Relationship Management, Effective Communication and Business Development with a track record of winning and executing high-powered transactions. She has won several high-performance awards over the years of her career and has strong competencies in Corporate, Commercial and Public Sector Banking. Prior to joining UBA in 2011, she was a Regional Executive in Bank PHB Plc (now Keystone Bank), where she was responsible for developing the commercial businesses in the Bank's Victoria Island region. Upon joining UBA, Emem was the Regional Bank Head, Akwa Ibom, and Cross River Bank, from where she became the Directorate Head for Abuja Bank, where she was saddled with the strategic responsibility of sustainably growing revenues, customer base and profitability of the region. She is now the Regional Director, Lagos Island 2 Region.
She holds a B.Sc degree in Biochemistry and MBA degree from the Obafemi Awolowo University, Ile-Ife. She is also an alumnus of the Lagos Business School and Harvard Business School. Emem is a member of the Chartered Institute of Bankers of Nigeria (CIBN).
Emily Atebe
Chief Financial Officer, FBNQuest Merchant Bank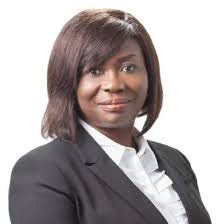 Emily has 25 years of financial management experience across sectors including banking, aviation and insurance. Her experience encompasses financial control and strategic planning, financial analysis, banking operations, treasury and investment, risk management, airline revenue accounting, credit analysis and marketing, audit and procurement. Her past roles include Financial Controller at Ecobank, CFO at Virgin Nigeria Airways and CFO/ED at Custodian and Allied Insurance Plc.
Emily holds a BSc degree in Accounting from the University of Lagos, MBA Finance General (University of Lagos) and she is a fellow of the Institute of Chartered Accountants of Nigeria.
Evelyn Oputu
Non-Executive/Independent Director – Coronation Merchant Bank Ltd.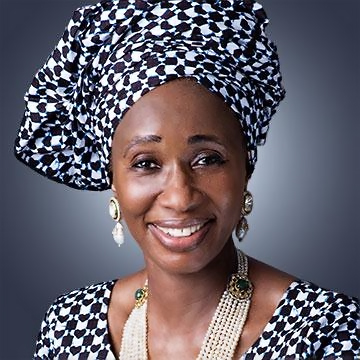 Ms. Oputu currently sits on the boards of several companies in a diverse range of sectors, including insurance, mining, medical services, manufacturing and oil and gas. In 1982, she was headhunted to found the Treasury & Financial Services Division at International Merchant Bank, before she progressed to Senior Manager & Deputy Head of the Corporate Finance Division. Subsequently, she was made Chairman and Chief Executive at KES Products Ltd. She also served as Executive Director at First Bank Nigeria Plc, where she was responsible for the Corporate Development Division and the Corporate Finance & International Division. From 2005 to 2014, she was the MD/CEO of Bank of Industry Ltd. (BOI). Her achievements include an appointment as a member of the National Directorate of Employment in 1987 and appointment as Chairman of the Committee of the Financial Management of Aviation Parastatals in 2000.
Folake Ani–Mumuney
Global Head, Marketing & Corporate Communications, First Bank of Nigeria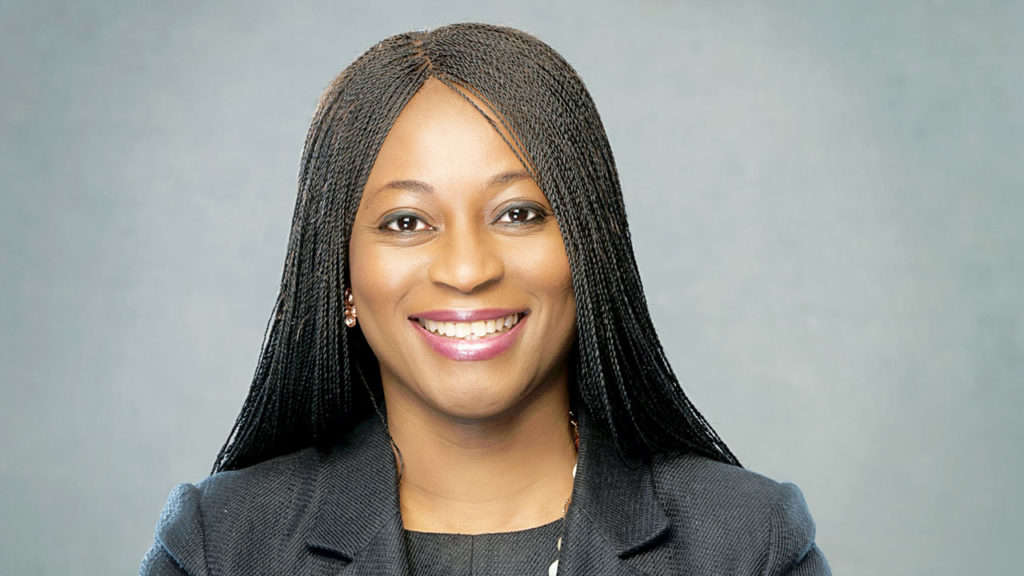 Folake Ani-Mumuney is a seasoned Marketer and Communicator. Earlier in her career, she was responsible for Brand Policies and communications at British Airways PLC, across the Europe & Africa region made up of 59 countries. She covered many regions in her time with British Airways, where she managed portfolios as Business Analyst, Strategy & Business Planning Manager, New Business Development Manager and Head marketing & Communications Manager Africa. The communication and marketing expert, who has conquered the fields of aviation, manufacturing and banking, was recently appointed to chair the insurance brokers' arm of the group, FBN Insurance Brokers, while maintaining her position. Her elevation is a function of ability and trust. She holds several management certificates and belongs to many professional bodies. She had also served as Chief Marketing and Communication Officer at Dangote Industries Limited
Folake Sanu
Executive Director of Wema Bank Plc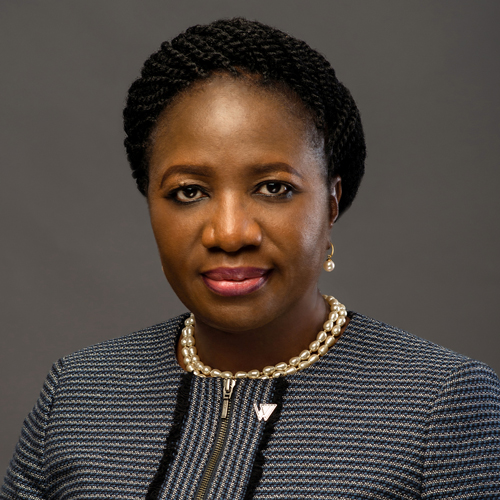 Folake is an astute finance professional and banker of repute with over 32years working experience in banking, professional accounting and auditing practice. Her experience spans Corporate Strategy, Financial Control, Operations, Technology, Risk management, Audit, Mergers & Acquisitions, Credit and Marketing.  She has worked as Chief Financial Officer of Sterling Bank. She has the magic wand with mergers, it seems, as she played key roles in the successful merger of 5 different banks to form Sterling Bank Plc. and successful merger of four consulting firms, including JFSC Consulting, which she established to form Averti Professional Managers. A Fellow of the Institute of Chartered Accountants of Nigeria and an honorary senior member of the Chartered Institute of Bankers of Nigeria, Folake is an alumnus of the London Business School and has attended various management courses in reputable institutions including Harvard Business School and INSEAD, France.
Funke Ladimeji
Chief Operating Officer (COO), FBNQuest Merchant Bank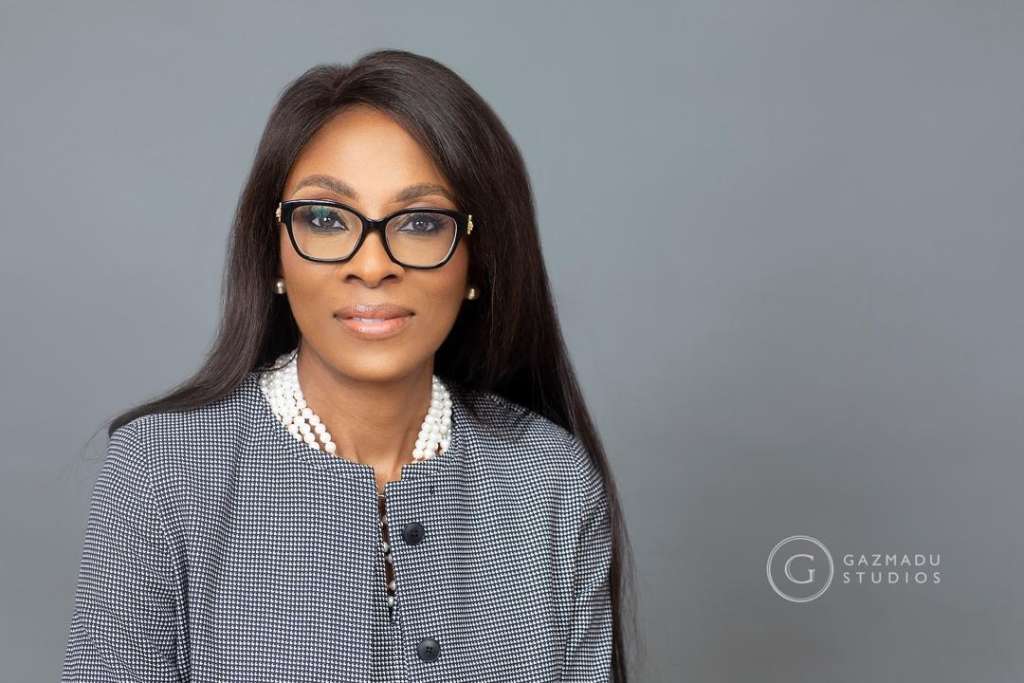 Funke Feyisitan Ladimeji is a uniquely skilled and experienced Investment Banking Executive, with a global career spanning both Markets and Corporate Finance businesses, across multiple regions, products and functional areas. She has an unparalleled track record in driving wallet share and revenue growth, as well as restructuring environments and leading businesses to new levels of success.
Prior to joining the FBN Holdings Group, Funke was Executive Director / COO at JPMorgan, where she was responsible for several Investment Banking businesses and her remit spanned EMEA, Americas and the Asia Pacific regions. At the earliest stages of her career, Funke worked at other premier Investment Banks
Funke has a BSc Hons Economics, MSc in Geography and she is a Fellow of the
Institute of Chartered Accountants of England and Wales.
She believes giving back is as important as developing her career.
Hadiza Ambursa
Executive Director, Commercial Banking- North; Access Bank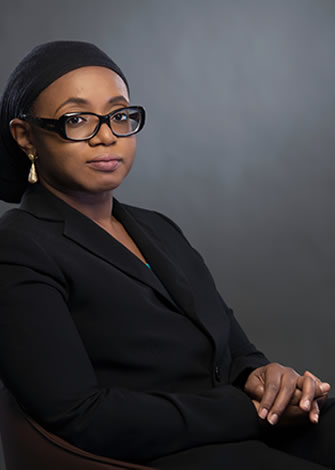 Hadiza has over two decades banking experience from Guaranty Trust Bank and Access Bank. Her experience covers Transaction Services, Public Sector, Commercial Bank and Corporate Finance. Prior to joining Access Bank in 2003, she was a Relationship Manager Public Sector in Guaranty Trust Bank Plc. She graduated with a B.Sc in Political Science from University of Jos in 1991 and also obtained an M.A in Law and Diplomacy in 1996 from the same University. She subsequently attended Massachusetts Institute of Technology ('MIT') where she bagged an MBA in 2009. She has attended several Executive Management Programmes in the leading institutions including Harvard Business School and MIT. Ms. Ambursa is a director of Access Bank (Gambia) Ltd. She is also a member of the Board Credit and Finance Committee.
HAJARA ADEOLA
Managing Director/CEO – Lotus Capital Limited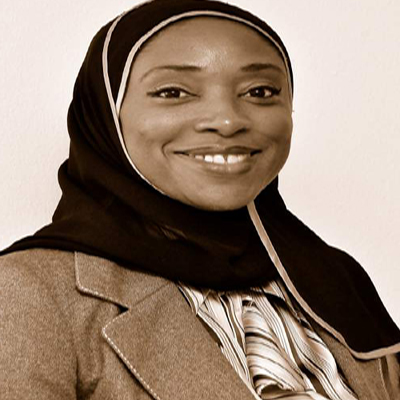 Hajara Adeola heads Lotus Capital Limited, a Nigerian pioneer in Shari'ah compliant Asset Management, Private Wealth Management Advisory Services and Financial Advisory Service. She began her career as a consultant at Andersen Consulting (now Accenture). From there she joined ARM Investment Managers as a pioneer staff and rose to Vice-President and Head of the Research and Financial Advisory Units. She has over 20 years of international experience in research and analysis, investment management and corporate finance. Mrs. Adeola is the former President of the Fund Manager's Association of Nigeria
Ibukun Awosika
Chairperson, Board of Directors, First Bank of Nigeria Limited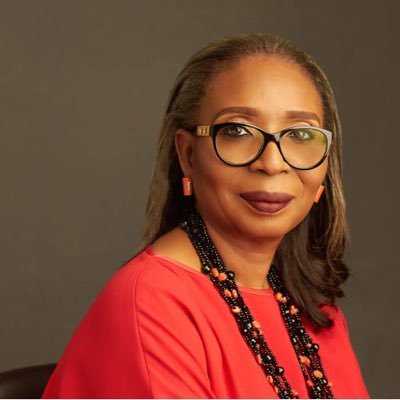 Ibukun Awosika is one of the most recognized female leaders in the Nigerian banking sector. She also serves as the founder and Chief Executive Officer of The Chair Centre Group, a conglomerate consisting of 5 companies with interests in several sectors such as manufacturing, retail and bank-way security systems services. She is a graduate of Chemistry from the Obafemi Awolowo University and has several certifications from relevant bodies globally
Iyobosa Sorae
Group Head, Securities Dealing – Coronation Merchant Bank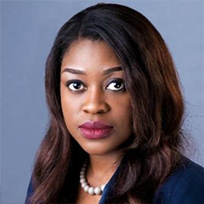 Mrs. Sorae is a Fixed Income expert with experience in Fixed Income Trading, Portfolio Management, and Operational Management. As the Group Head of Securities Dealing at Coronation Merchant Bank since August 2015, Mrs. Sorae's responsibilities include ensuring and managing the solvency of the bank, market and liquidity risks, profitable investments, and facilitating the development and implementation of activities to contribute to the business's market share, annual revenue and growth targets. She commenced her career after participating in the traineeship programme at the Access Bank School of Banking Excellence in May 2006. Thereafter, Mrs. Sorae became Head, Assistant Branch Operations, and in April 2007, she was appointed to lead the Fixed Income Department of Access Bank Plc. From there, she was transferred to the Corporate Finance Unit of the Bank in January 2011. Mrs. Sorae joined Dunn Loren Merrifield in March 2011 as Head of Fixed Income Sales and Trading, where she was responsible for setting up the fixed income unit, as it was a start-up investment banking firm at the time. She has, at various times, participated in the Wharton Executive Education program undertaking courses on Investment Strategies and Portfolio Management. One of her notable achievements includes generating net income in excess of USD 2.0 million within the first year of Dunn Loren Merrifield operations, despite operating with limited balance sheet support and relatively low name recognition. Mrs. Sorae is also ACI certified (Association Cambiste Internationale).
Lola Cardoso
Chief Digital and Innovation Officer, Corporate Strategy and Innovation, Union Bank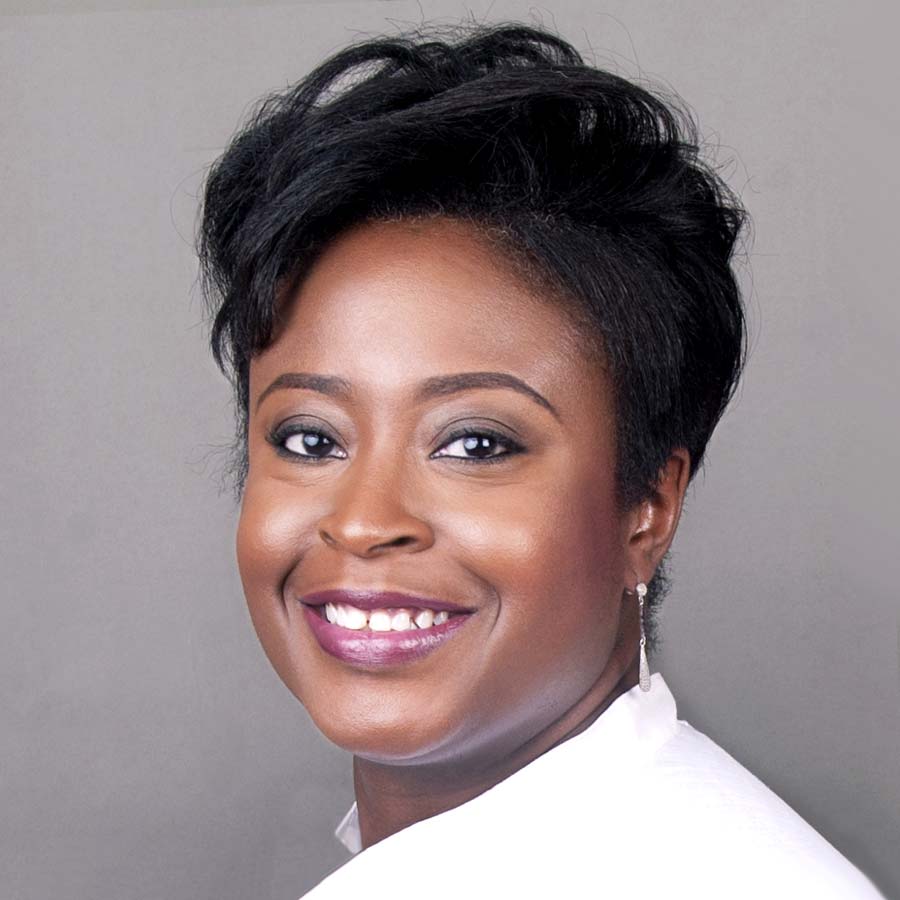 Lola joined Union Bank in August 2013 to drive the Bank's strategy, anchor its overall transformation and support execution bank-wide. With over 17 years of experience providing strategic advice to corporate, start-up, and public sector organisations, she continues to drive Union Bank's strategic growth priorities and support critical efforts aligned to growth including sustainability and innovation.
Prior to Union Bank, Mrs Cardoso was Director of Strategic Planning at A.T. Kearney, a global management consulting firm advising the world's leading organizations on CEO-agenda issues focused on strategy, operations, and technology. She has over 10 years of consulting experience focused on strategy, transformation and organizational change and spanning various industries including banking. She also worked at Dupont where she advised businesses and equity affiliates on financing strategies. She started her career as an investment banker in New York at Solomon Brothers and also worked at Lehman Brothers.
Lola obtained an MBA from the Ross School of Business, University of Michigan, and a Bachelor of Business Administration in Finance and Business Economics (Summa Cum Laude) from Ohio University.
Mojisola Bakare
Divisional Head, Corporate Client Coverage Sterling Bank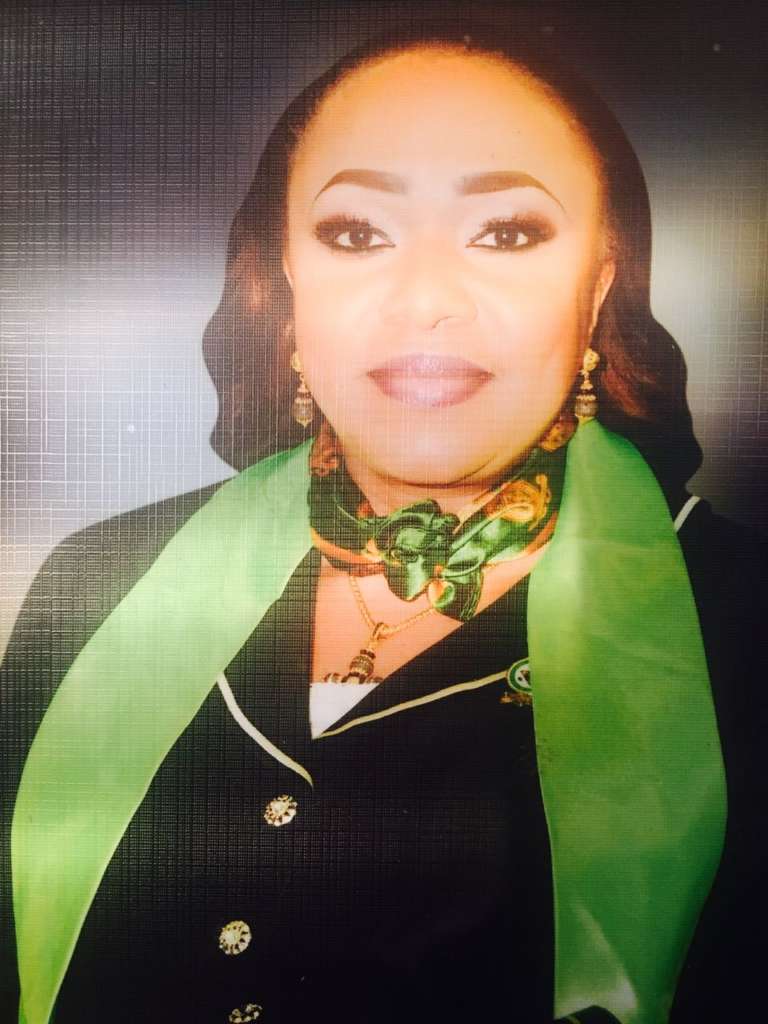 Mojisola sees a lot of similarities between her two passions; mentoring and banking. They are both driven by relationships and a quest for knowledge. Having spent over 25 years in the banking industry, she has built expertise in business planning, risk management, sales and wealth management. She continues to give deep thought to the challenges facing the Nigerian banking industry in the digital age and maintains that solving the sector's greatest issues will stem from a deeper understanding of the customers' needs and proffering solutions for the customer beyond the banking hall.
She is an alumnus of the revered INSEAD Fontainebleau, France and a member of the governing council of the Chartered Institute of Bankers, Nigeria.
Mosun Belo-Olusoga
The Chairperson, Board of Directors of Access Bank Plc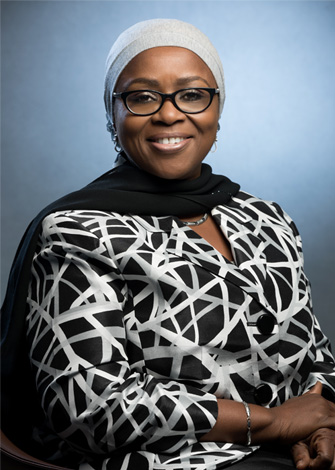 Mosun is a seasoned veteran of the banking sector in the country. Having served in various senior capacities at Guaranty Trust Bank, she became Chairman of the Board of Directors of Access Bank in July 2015. Mrs. Belo-Olusoga graduated from University of Ibadan in 1979 with a Second Class Upper Degree and is a fellow of both the Institute of Chartered Accountants of Nigeria and the Chartered Institute of Bankers of Nigeria.
Miriam Chidiebele Olusanya
Executive Director – GTBank
Mrs. Miriam Olusanya has over 20 years banking experience that cuts across Transaction Services, Asset and Liability Management, Financial Markets, Corporate Finance and Investor Relations. She holds a Bachelor of Pharmacy degree from University of Ibadan (1995) and a Master of Business Administration (Finance and Accounting) from University of Liverpool (2011). She has also attended several executive management and banking specific developmental programs in leading educational institutions.  Mrs. Olusanya is the Group Treasurer and Head, Wholesale Banking Division of the Bank. She also serves as a Non-Executive Director on the Board of Guaranty Trust Bank (Gambia) She joined the Bank as an Executive Trainee and rose through the ranks to become a General Manager, a position she held until her appointment as Executive Director.
Ngover Ihyembe Nwankwo
Head Coverage at Rand Merchant Bank Nigeria Limited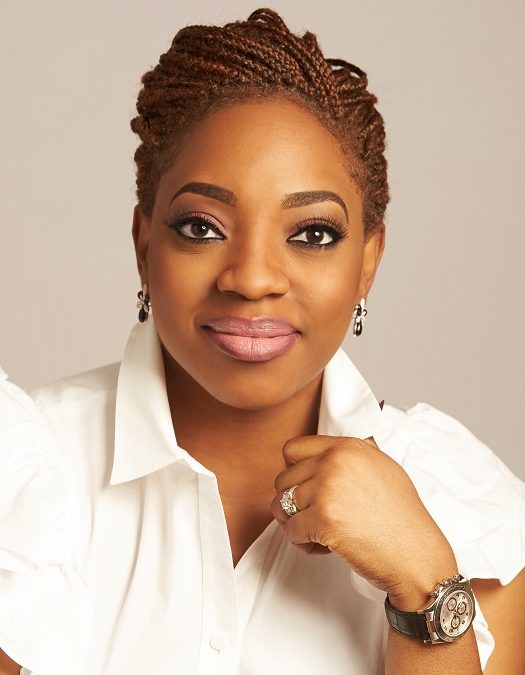 Ngover is a Corporate and Institutional Banking Executive with 17+ years' experience in Financial Services across a wide range of functions including, Corporate Relationship Management, Sales, Credit, Transaction Banking, Remedial Account Management and Risk. Prior to assuming her current role, Ngover was an Executive Principal with Standard Chartered Nigeria responsible for anchoring the bank's International Corporates Portfolio. She was responsible for structuring and implementing working capital and securities services solutions for Corporate Finance & Capital Markets clients across the Standard Chartered Bank's Africa footprint. She also managed the Multinationals Portfolio under the Global Corporates Team and before that was Country Head of Transaction Banking. Ngover holds a Master's degree in International Management from the University of Exeter and a Bachelor's Degree in Combined Social Sciences (Politics, Philosophy & Economics) from the University of Durham both in the United Kingdom.
Ngozi Edozien
Independent Non-Executive Director – Stanbic IBTC Holdings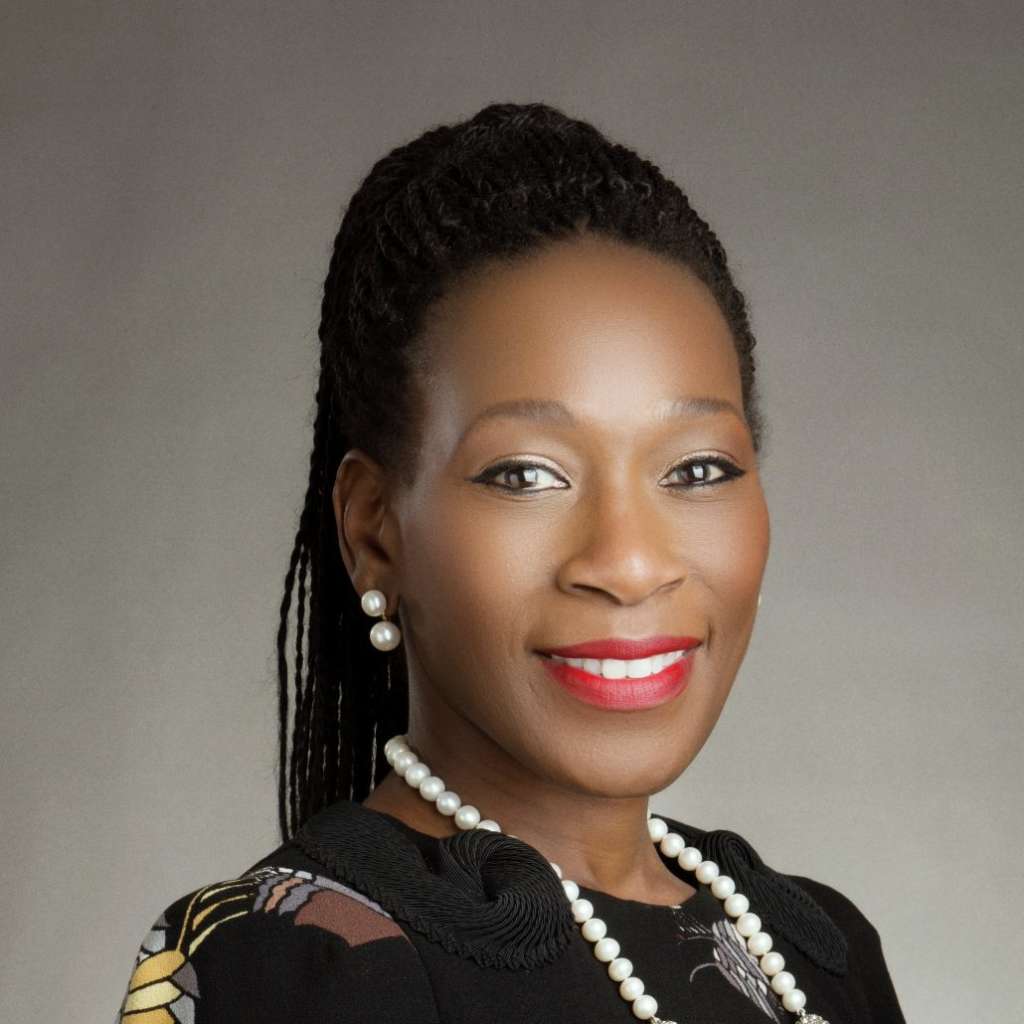 Ngozi Edozien holds a B.A in Politics, Philosophy and Economics from Harvard University and an MBA from Harvard Business School. Ngozi was previously the Chief Executive Officer of Actis West Africa and has served on the Board of Diamond Bank Plc. She is currently a Non-Executive Director on the Boards of Vlisco Group and PZ Cussons Plc. Ngozi is a member of the Board Risk Management Committee and the Board IT Committee.
Mrs. Olamide Adeosun
Head of Finance Business Management and Investor Relations
Experienced finance professional with 20 years cross sector experience (local and international). Highly skilled in; Financial Control, Business Process, Operational Excellence, Change Management and Leadership. Fellow of ICAEW and Associate Member ICAN.
Olubunmi Fayokun
Non-Executive / Independent Director – Coronation Merchant Bank Ltd.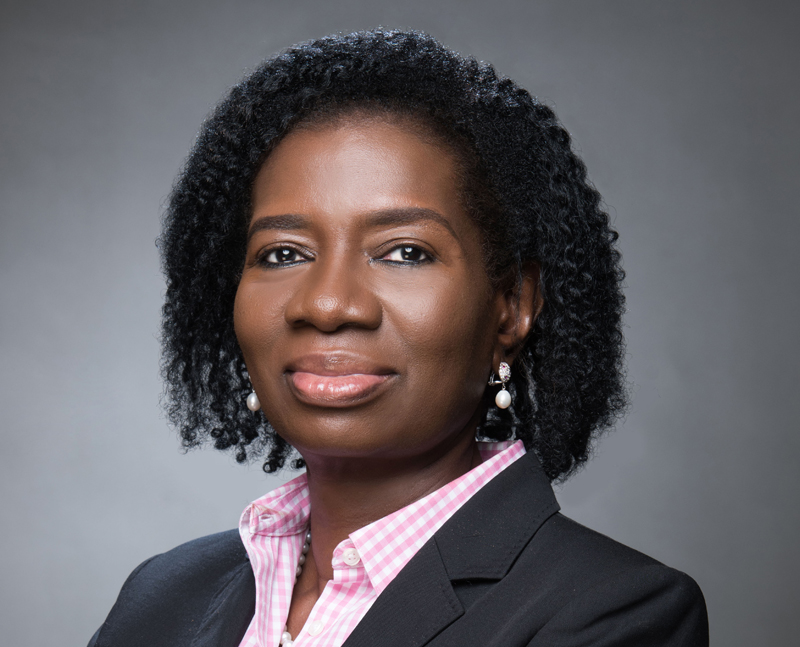 Ms. Fayokun is a Senior Partner in the law firm of Aluko & Oyebode and heads the firm's Capital Markets' and M&A practice groups. Prior to joining the firm, Ms. Fayokun was the Legal Adviser/Company Secretary of Denham Management Limited.
Ms. Fayokun's career spans over three decades during which she has represented a highly diversified clientele of top-tier indigenous, international and multinational companies in various sectors including: banking, oil and gas, FMCG, power, aviation and insurance. Ms. Fayokun is recognised in Who's Who Legal as one of the world's leading lawyers in M&A, Capital Markets and Energy & Natural Resources and has consistently been ranked a Leading Lawyer in IFLR1000 – The Guide to the World's leading Financial Law Firms. Ms. Fayokun has served on various committees established by the Securities and Exchange Commission for the purpose of promoting the development of the Nigerian capital market, including the CMC Rules and Compliance Sub-committee and the CMC Market Infrastructure Sub-committee.
Oluwatomi Ojo
Chief Compliance Officer, Heritage Bank Plc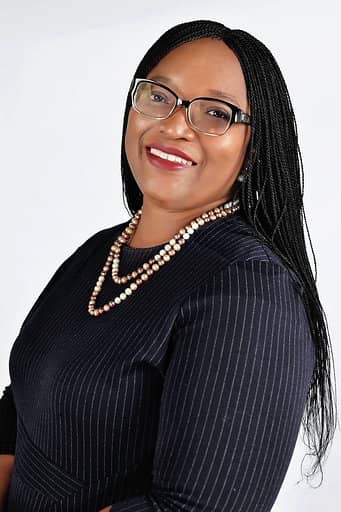 Olutomi Ojo is a versatile professional with competencies and experience cutting across Structured Finance and Transaction Advisory, Banking, Corporate Governance Advisory and Company Secretarial services, Risk Management, Human Capital Management and recently, Compliance.
She obtained her Bachelor of Laws degree in 1997 from University of Lagos, Nigeria and is also a Masters' degree holder in Business Administration(CBMBA) and Law from Bangor University, Wales and University College London respectively. 
She has at various times served as Company Secretary and Legal Adviser to the boards of some institutions, including Heritage Bank Plc, as well as headed Legal Services and human capital management divisions. In this regard, she successfully coordinated the activities of the various Boards with responsibility for corporate governance advisory, stakeholder management, meeting administration, regulatory compliance, needs-based director training as well as general administration amidst other duties.
Her experience in banking and finance has been varied. She has negotiated and advised on numerous structured transactions as well as various corporate finance/ equity raising transactions and Merger/acquisition projects. She also developed an innovative legal risk management framework to enable her organisation to identify and manage legal risks which was subsequently adopted in some other banks. Her experience includes the structuring and establishment of several pioneer departments with overall responsibility for facility structuring, project management, transaction advisory, litigation, title perfection and security vault/custodial administration services.
Olutomi has a keen legal mind and is renowned for her role in strategic decision making as well as change management processes. She currently heads the Compliance Division of Heritage Bank
Oluwatomi Somefun
MD/CEO Unity Bank Plc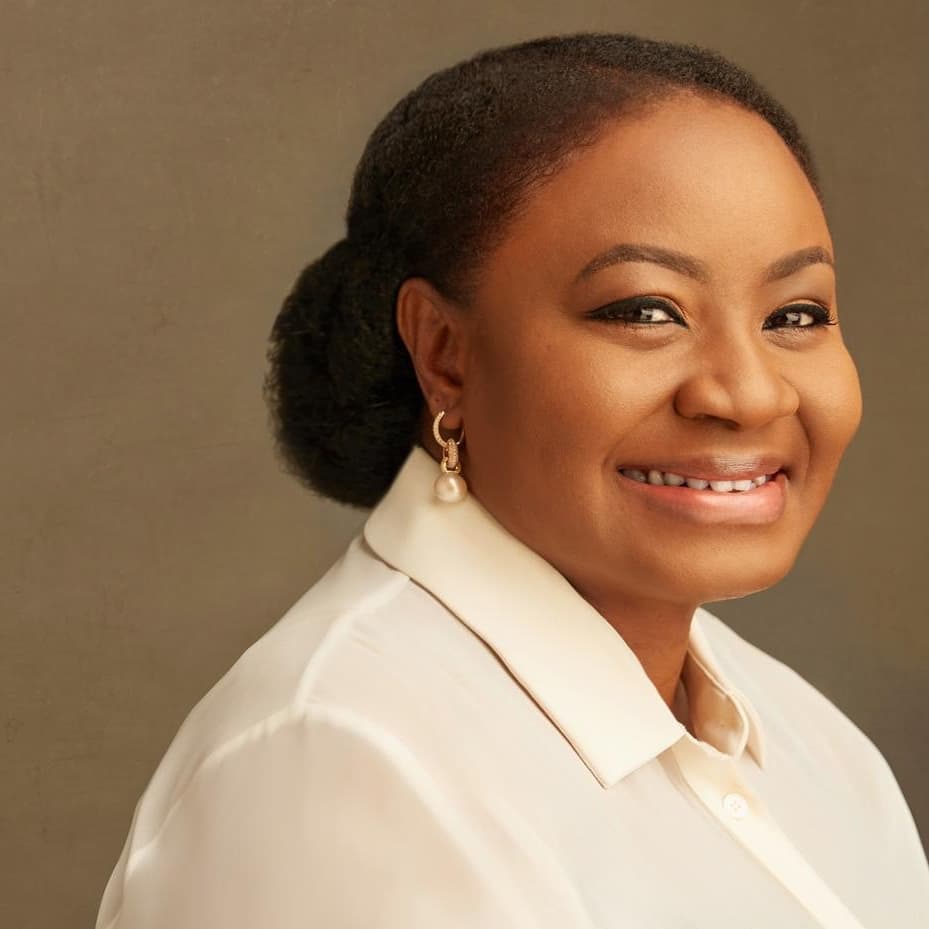 Oluwatomi Somefun has proven her capabilities both analytical and negotiation skills in the Nigerian banking space. Somefun has over 25 years experience in the financial industry spent most of her career life at Arthur Andersen (now KPMG) and United Bank for Africa Plc.
Despite troubles and risk-prone to the financial sector most especially with the economic recession that disrupted banking activities in 2017 and make many prone to bad debts, Somefun faced challenges of making Unity Bank Plc stand in the midst of turbulence.
Oluwayemisi Disu
Director, Heritage Bank Plc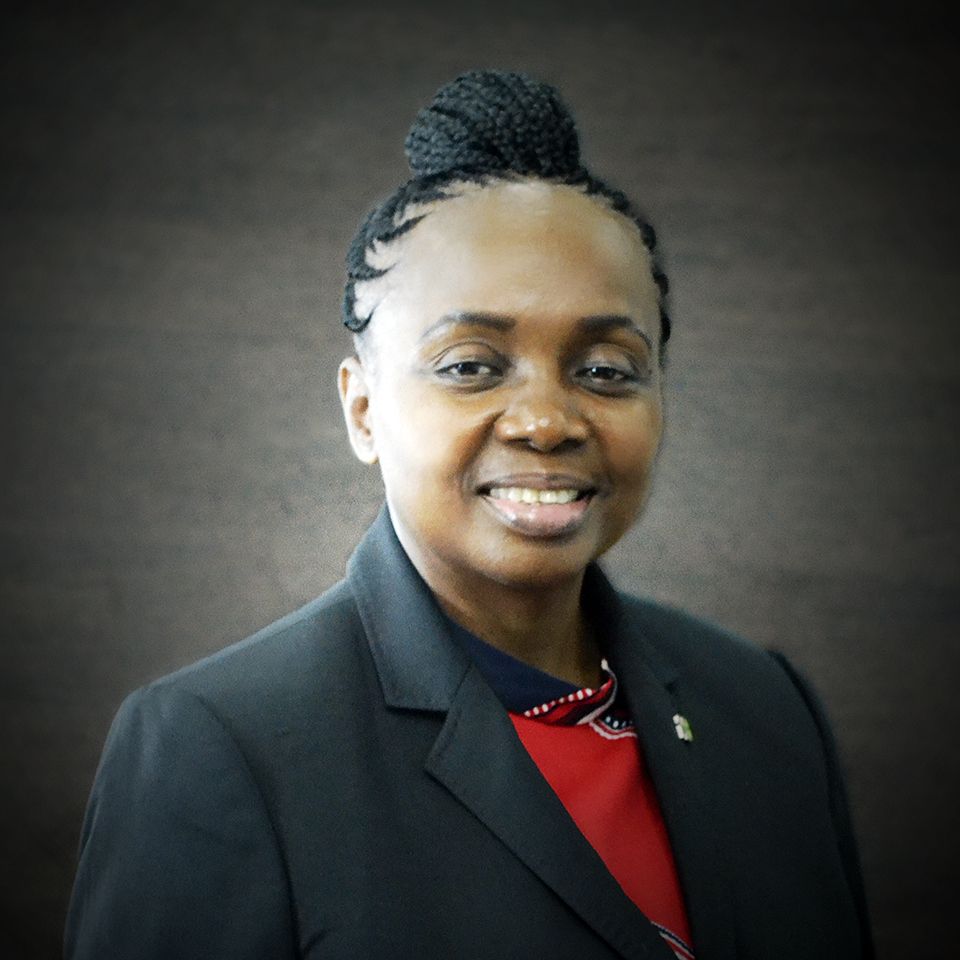 Yemisi has had a successful career with various banks which spanned 25 years, during which she worked in various departments such as Corporate Banking, Foreign Exchange Treasury, International Operations, Branch Banking, Energy Sector, Telecommunications, Oil and Gas (downstream), Public Sector, Credit & Marketing, Audit and Investigation.
She holds a Bachelor of Science degree (Cum Laude) in Business Administration from United States International University, Watford, England. She is a Fellow of the Chartered Institute of Stockbrokers (FCIS), Fellow of the Institute of Chartered Accountants (FCA) and a Honorary Senior Member, Chartered Institute of Bankers of Nigeria.
Yemisi has attended several courses in Nigeria and abroad. She is a member of various professional associations.
Onayimi Aiwerioghene
Group Head, Enterprise Management, Coronation Merchant Bank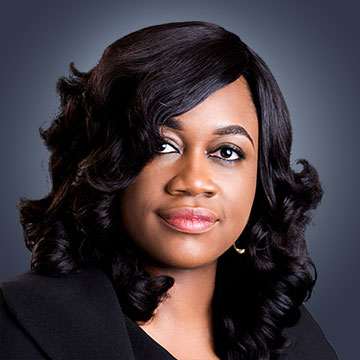 Onayimi 's core focus is on developing her knowledge and potential in Human Resources, Process Redesign, Business Effectiveness, Strategy Articulation, and Corporate Communications and Branding.
Over the course of her career, she has built a core expertise in HR and strategy advisory, project management and business planning. Her career began in 2007 at Ariosh Limited Nigeria. In October 2008, she joined the Management Consulting division of KPMG Professional Services, Nigeria, where she played a key role by providing deep knowledge of the oil and gas and financial services industries in Nigeria.
 She has worked on projects for various clients designing and recommending optimal operating models and supporting business structures and was part of the team that developed the strategy blue print for one of Nigeria's leading banks. She was a member of the KPMG team that was responsible for the successful transition of Associated Discount House Limited (ADHL) to Coronation Merchant Bank, and has developed leading policies and frameworks to guide the banks processes and operations. She also successfully facilitated the recruitment of majority of the banks existing workforce, as well as the successful design and implementation of the Coronation MB brand. Onayimi studied B.Sc Chemical Engineering and M.Sc Chemical Process Engineering.
Ms. Ope Oduwole
Country Head, Private Banking at Sterling Bank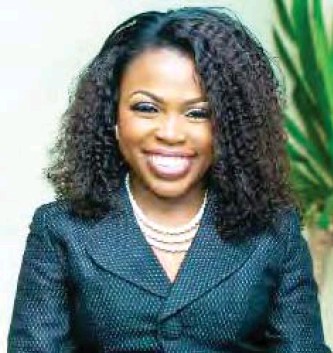 Opeyemi Oduwole is a seasoned wealth management professional with knowledge in both local and international wealth management and advisory services. Being someone who started out her life wanting to be an Engineer and who went on to read Chemical Engineering at the University of Lagos, being a banker and loving it came as a surprise to Opeyemi. Opeyemi is extremely passionate about the need to bridge the gap between development in Africa and the world, and also about increasing the wealth in Africa. Having spent over a decade managing High Networth Individuals (HNI) and Ultra High Networth individuals (UHNI) by providing wealth advisory and transactional services both locally and internationally, Ope is currently the Country Head of Private Banking for Sterling Bank, she had previously served as the Head of Privilege Banking for Diamond Bank.
Osaretin Demuren
Chairman at Guaranty Trust Bank Plc.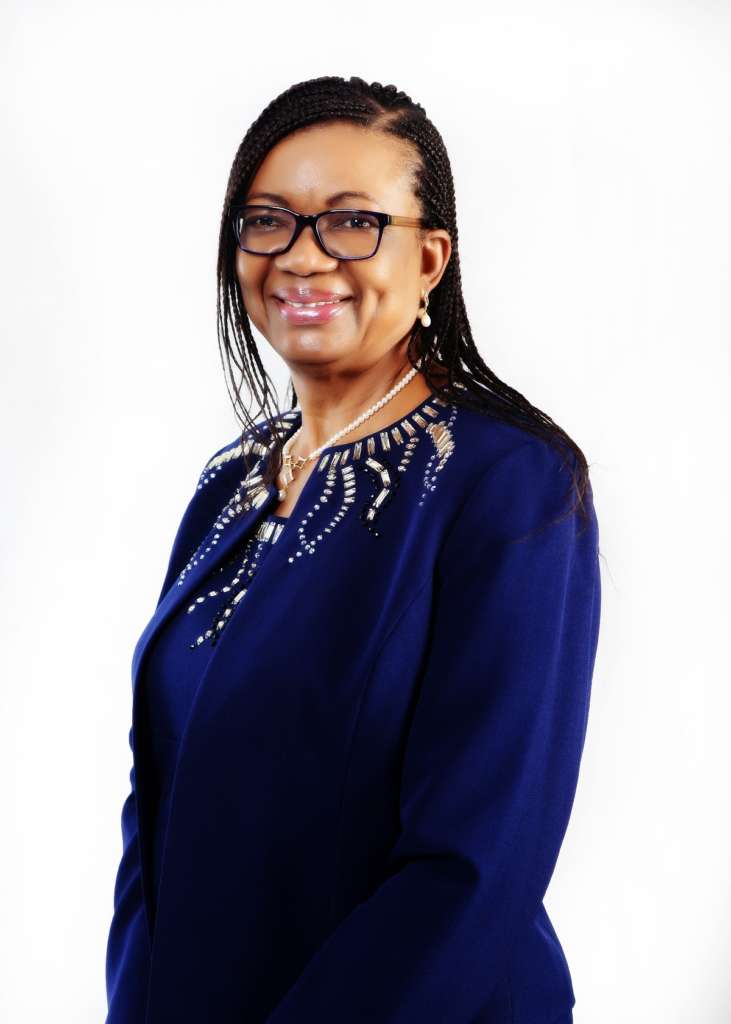 Mrs. Osaretin Demuren served 33 years at the Central Bank of Nigeria (CBN) where she held several significant roles in Research, Exchange Control and Trade & Exchange Departments. In 1999, she made history as the first female to be appointed a Departmental Director of the Apex Bank as the Director of Trade & Exchange. She has served on the boards of several public institutions including the National Social Insurance Trust Fund (NSITF), Nigerian Investment Promotion Commission (NIPC), and Nigeria Export Processing Zone Authority (NEPZA). She then ended her career at the CBN as the Director of Human Resources from October 2004 to December 2009. Mrs. Osaretin Demuren serves on the boards of several leading institutions in Nigeria. She is an Independent non- Executive Director at TrustFund Pensions Plc., a leading Pension Fund Administrator in Nigeria since February 2011. She serves on the Nominations/Corporate Governance, Investment & Strategy, Pension Operations and Establishment Board Committees and is the chair of the Risk Management committee. Mrs. Demuren is a non-Executive Director of LAPO Microfinance Bank Ltd, also a leading and highly rated MfB, where she serves on the Remunerations, and Credit and Risk committees and is the Chair of the Environment, Social and Governance committee. In April 2013, Mrs. Osaretin Demuren was appointed to the Board of Guaranty Trust Bank (GTB) Plc., a leading Banking institution in Africa as a non-Executive Director, where she served on the Board Remuneration committee and Chair of the Board Risk Management committee until April 2015, when she was appointed as Chairman of the Board of Directors of the Bank.
Osepiribo Ben- Willie
Directorate Head, South bank & Private Wealth Management – Heritage Bank Plc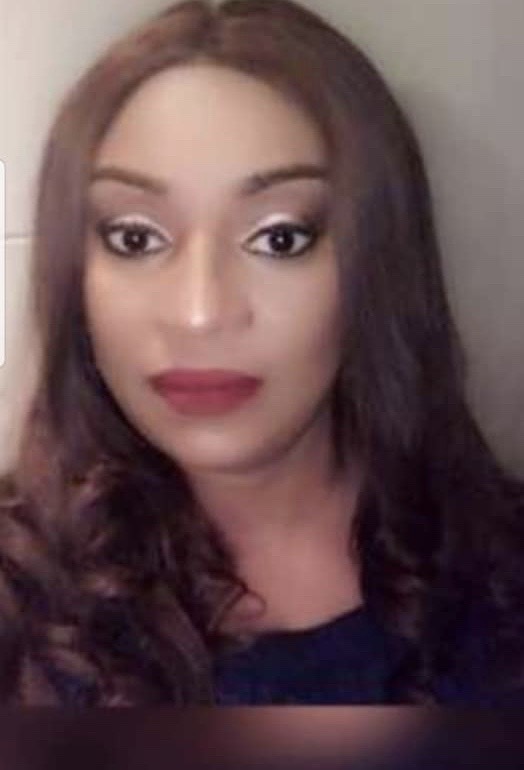 Osepiribo Ben- Willie is an Experienced Deputy General Manager with a demonstrated history of working in the banking industry. She is skilled in Business Planning, Team Building, People Management, Financial Risk, Credit Administration, Investment and Wealth Management and Business Relationship Management. She is a strong consulting professional with a Master of Business Administration from Imperial College London and a Master of Science (M.Sc.) focused in Marketing/Marketing Management, General (In view) from University of Liverpool London. Fellow Institute of Credit Administration.
Oyinkansade Adewale
Non-Executive/Independent Director – FBNQuest Merchant Bank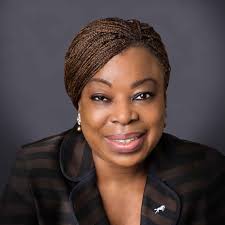 Oyinkansade Adewale is a Non-Executive/Independent Director of FBNQuest Merchant Bank. She began her banking career with Citibank, where she rose to the position of Executive Director and CFO for West Africa. She went on to co-found SIAO, a leading indigenous accounting firm, and later became the pioneer Managing Director/Chief Operating Officer for Renaissance Capital in Nigeria. She also held other senior management roles including Central Bank of Nigeria appointed Executive Director/CFO at Oceanic Bank and Group Head of MIS at Ecobank Transnational Incorporated. She joined Union Bank Plc in 2012 where she was an Executive Director/Chief Finance Director, retiring in September, 2018.
SOLA DAVID-BORHA
Chief Executive of Africa Regions for Standard Bank Group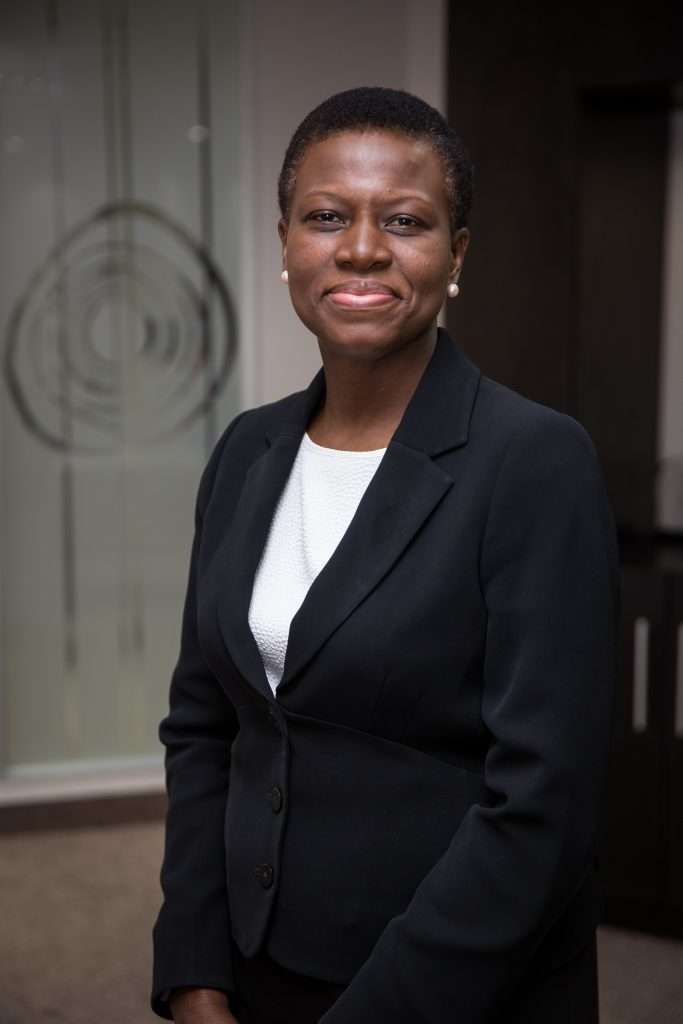 Sola David-Borha is the Chief Executive of Africa Regions for Standard Bank Group since 2017. She served as Chief Executive of Stanbic IBTC holdings until January 2017 having also served as its Deputy Chief Executive Officer and Executive Director Corporate and Investment Banking Coverage for Africa.
She was Chief Executive Stanbic IBTC Bank from May 2011 to November 2012.
An astute Board Leader with a keen eye for Corporate Governance, Sola has led and sat on various boards including being the former Vice Chairman for the Nigerian Economic Summit Group, subsidiaries of the Stanbic IBTC and Standard Bank Groups, Coca-Cola HBG AG, and many others.
She holds an MBA from Manchester Business School (1991), a Bachelor of Science in Economics from the University of Ibadan, Nigeria (1991). She has attended the Harvard Advanced Management Programme (AMP) Business School and global CEO program (IESE, Wharton, CEIBS).
She is an honorary fellow of the Chartered Institute of Bankers of Nigeria (CIBN).
A frequent speaker at business conferences, Sola was named Business Woman of the year for the West Arica Region in 2016 at the All Africa Business Leaders Awards. She was also named Business woman of the year.
Temi Dalley
Chief Human Resource Officer, Sterling Bank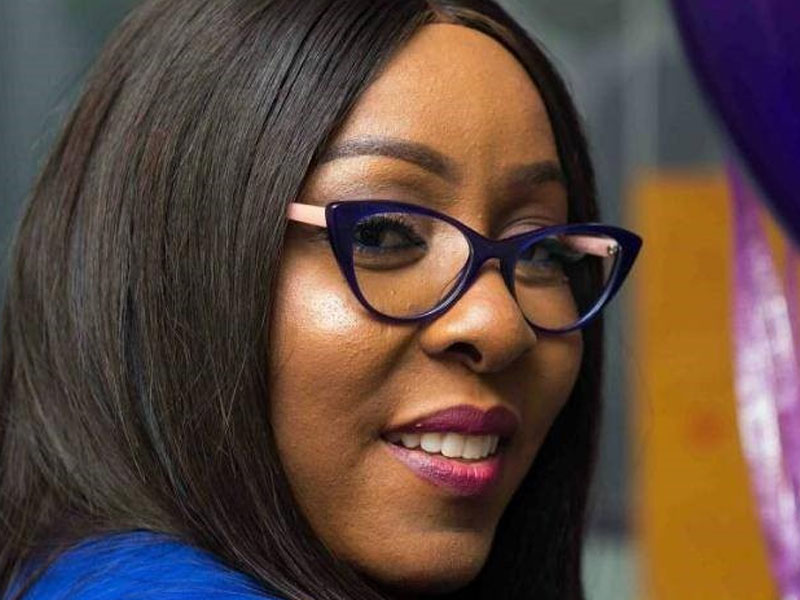 Temi manages Sterling Bank's most valuable resource – the human capital. In addition to the traditional role covering employee benefits and compensation, training and development, employee engagement, recruitment and exit programmes, her background in political science has helped her to build a structured and positive working environment across the bank. With almost two decades of experience, Temi has built expertise in strategic planning, resourcing, talent management, career development, change and project management with a track record of outstanding leadership, organizational, communication, consultative and influencing skills.
Temi has an M.A in Human Resource Management from the Middlesex Business School, UK and is a member of the Chartered Institute of Personnel and Development, UK.
Yemisi LOWO-ADESOLA
Regional Head – Financial Institutions, Africa, Global Banking. Standard Chartered Bank

Yemisi is the Head of Financial Institutions Business for Nigeria and the extended African Region. She is responsible for developing, leading and executing Africa-wide strategic initiatives for the business from Lagos where she is based.
She is a seasoned Finance and Banking professional with thirty years' experience spanning areas such as Corporate Banking, Private Equity, Development Finance, Project Finance, Investment Banking as well as Accounting and Audit practice.
In the course of her career Yemisi has occupied a range of senior roles at the International Finance Corporation (IFC), First Bank Nigeria Group, Investment Banking & Trust Company Limited (now Stanbic IBTC Plc) and Vee Networks Limited (now Airtel Nigeria Limited).
Yemisi holds a BSc (honours) from Obafemi Awolowo University, Nigeria and an MBA from the Cranfield University School of Management in the UK. She is a recipient of the Chevening Scholarship awarded by the British Council. She is a distinguished Fellow of the Institute of Chartered Accountants of Nigeria, winning the first overall prize in both the Foundation and the Final qualifying examinations. She is also a Chartered Stockbroker.
Yetunde Ogunremi
Head, Balance Sheet Management and Treasurer of Rand Merchant Bank Nigeria Limited
Yetunde is a qualified finance professional with a demonstrated track record spanning over 17 years in the financial services sector with primary responsibility for managing risks associated with capital, liquidity and market risk in the banking book. Consequently, the accountability of the Asset, Liability and Capital Committee (ALCCO) and management of all regulatory limits and guidelines relating to these risk areas sit within her function. In addition, she defines the funding strategy of the bank as well as oversees the investment of capital, surplus liquidity and performance thereof.
She is a fellow of the Institute of Chartered Accountants of Nigeria (ICAN) with a first degree in Accounting from the University of Lagos. She also holds a Dealing Certificate from the ACI Financial Markets Association (ACIFMA) and has attended several training/developmental programs and courses both locally and internationally.