PadMan is an initiative of the Giving Garage aimed at getting men to be deliberately involved in issues of humanity especially issues bothering on gender equality.
Giving Garage's PadMan initiative is adopting the United Nations' #HeForShe model to encourage men to act in advocating and funding of girl/women causes.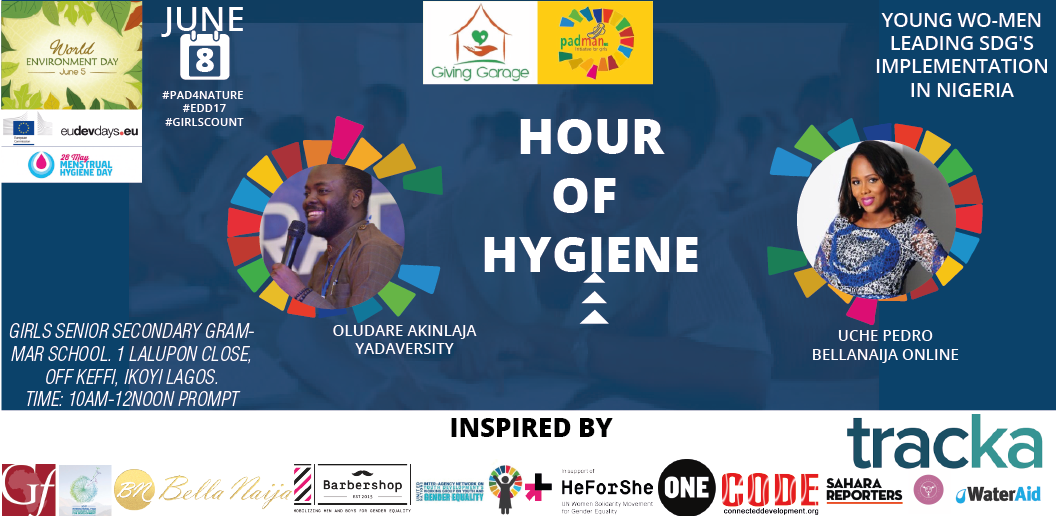 PadMan promotes loudly and unashamedly the role of good Menstrual Hygiene Management in Secondary schools as a trigger for better, stronger development of schoolgirls
The goal of the initiative is to empower 232,000 schoolgirls within public schools within the 774 Local Government Areas in Nigeria by 2020 through provision of Eco-friendly reusable pads and capacity building on menstrual hygiene management and reproductive health for improved performance and self-esteem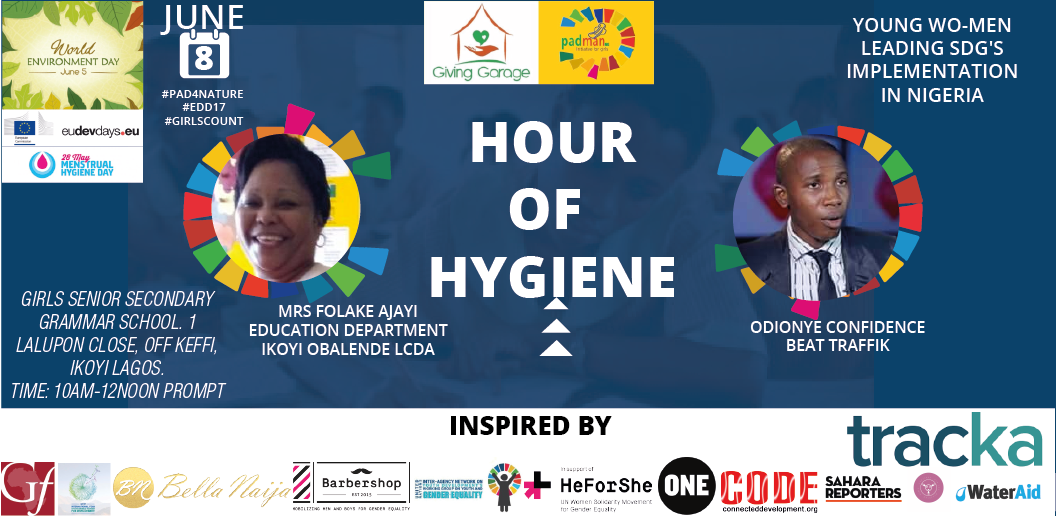 The action plan at each school follows:
o   To educate our schoolgirls on how to manage their menstrual hygiene
o   To equip them with Eco-friendly reusable pads made from high-performance materials and provide effective protection for more than 12 months of use.
o   To educate our boys on gender equality using the tools of Barbershop Conference
o   Through partners, educate the students on Sustainable Development Goals [SDGs] and how they can get involved.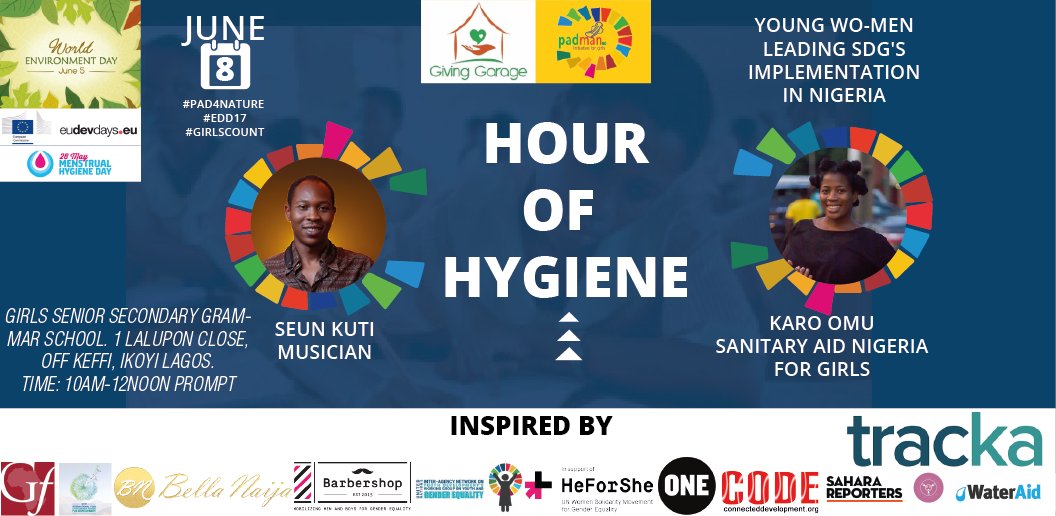 "We hope that by taking these steps, we can give our school girls the opportunity to break beyond the issues of menstrual hygiene that could have hindered them, so they can go on to achieve their aspirations while also becoming active contributors and participants within their communities." – Ayokunmi Ogunnaiya [ED, Giving Garage]
The "UnboxWashablePad" and "MenInMenstruationMatters" is a one-day event to be held at Girls Senior Secondary Grammar School 1 Lalupon Cose Keffi, Ikoyi Lagos, Nigeria, Lagos on Thursday, the 8th of June 2017 to commemorate Menstrual Hygiene Day, World Environmental Day and the UN's Barbershop Conference with a Side event to mark the Europe's leading forum on international cooperation and development. The event will be serving as a pilot to our nationwide project.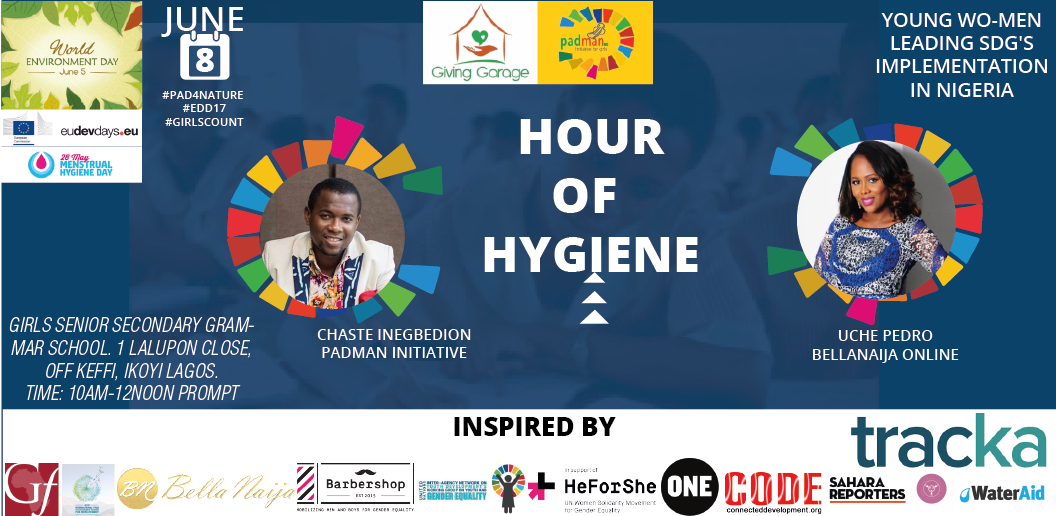 As one who found his voice very early in life, we would have Seun Kuti to be joined by other distinguished guests with support from the Media, Sanitary Aid for Nigerian Girls, BN Do Good, CODE, Payporte, UN Women Youth Working Group on Gender Equality, Tracka and other social brands for the unboxing of the washable pads.
–          To have an hour chat with the school boys on violence against women, rape, ideology of a woman's participation in society
–          To lend their voice on social media as a call for more action and participation of men and government to improve women's right of participation to education, arts, culture, politics and against repression which our women have faced in the form of traditions and religion
–          To also encourage the school girls to aspire to become more and put in the effort required to reach their goals and to let them know that the society needs their best.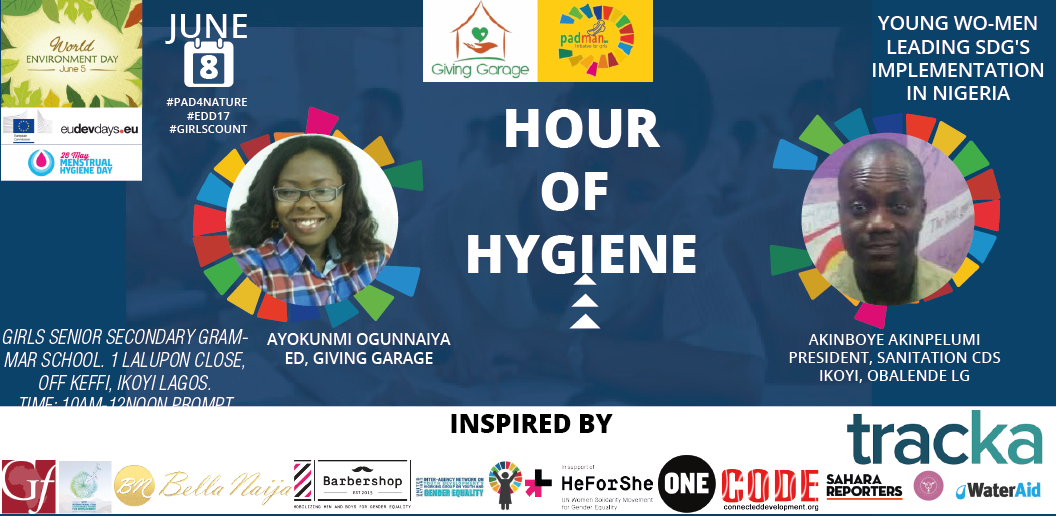 Join the conversation on Twitter:
Hashtag: #EDD17 #PAD4NATURE #GirlsCount
Watch video below