Yesterday we were excited and got way ahead of ourselves- by a full day. We released our #WCW on a Tuesday. But because the world is filled with women we can crush on daily (on a per second basis even) we are bringing you our lastest crush- Aishah Ahmad the new Wimbiz Executive Council Chairperson who takes over from Osayi Alile.
Here are 5 reasons why we are crushing on Aishah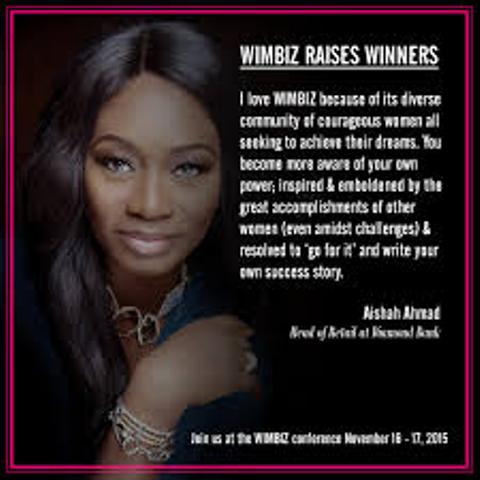 1. Her Competence: 
Aishah Ahmad is Head Consumer Banking & Privilege (Wealth) at Diamond Bank PLC, responsible for strategic retail products and customer segments including consumer banking, private wealth management, direct sales agent network with a customer base of over 5 million. Her professional experience spans almost two decades with global financial institutions such as Stanbic IBTC Bank PLC, Bank of New York Mellon (UK), Zenith Bank PLC and NAL Bank PLC.  She is a member of the Chartered Financial Analyst (CFA) and Chartered Alternative Investment Analyst (CAIA) Association and holds an M.Sc. in Finance and Management from the Cranfield School of Management in the United Kingdom, an MBA with a specialization in Finance from the University of Lagos, Nigeria and a graduate degree in Accounting from the University of Abuja, Nigeria.
2. Her passion for inclusion and women empowerment:
Aishah is passionate about global investing and promoting diversity & women's (financial) inclusion. She is currently on the Executive Council of Women in Management, Business & Public Service, WIMBIZ (www.wimbiz.org) and more recently has been named the Chairperson for the Wimbiz executive council; a leading women-focused not-for-profit organization in sub-Saharan Africa.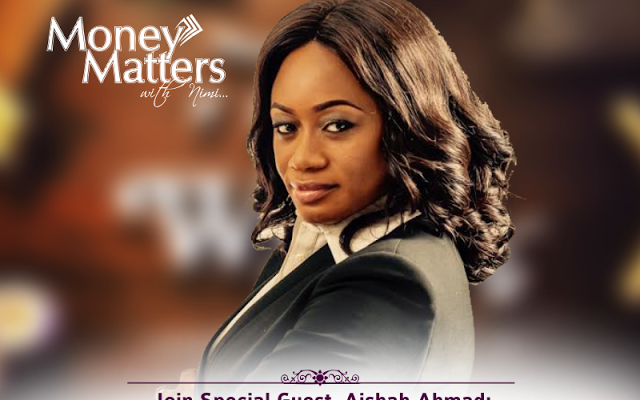 3. Her continuous drive to innovate
In our highly competitive world, the only way to stay ahead is to constantly innovate. Aishah is currently also involved in groundbreaking investments employing disruptive technology in the global news and mobile payments industries and continues to help clients navigate unique investment opportunities across Africa and the world.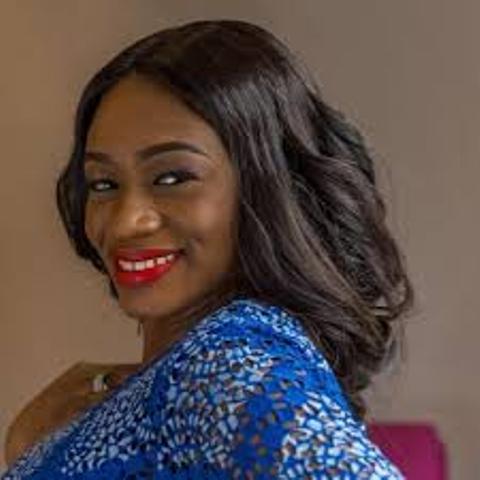 4. She gives back
On her Linkedin profile Aishah lists the following causes of interest- Children, economic empowerment, education, politics, human rights and social services. She is also seeking to join non profit based boards and provide skill based volunteering.
5. She is pointing the way for women everywhere- that we can have it all
Aishah is married and has two teenage sons. We applaud the balance she brings to her career and family life.