Year 2016 is about intentionality- and one area where I want to be intentional about growth is in my spiritual life.
Prayer is a key part of spiritual growth. In the past I have found that I have had a convoluted definition of what prayer is. I based my prayer time on how long it was, how eloquent I was, and how I saw other people pray. It wasn't until January, that I learnt prayer is a simply conversing with God. Yes, I have always known that. Prayer is a conversation with God…but I had never implemented it.
"Our prayers may be awkward. Our attempts may be feeble. But since the power of prayer is in the One who hears it and not in the one who says it, our prayers do make a difference."
― Max Lucado
But even with this massive truth, sometimes I get to the place of prayer and feel stuck. I don't know what to say and I get distracted….
You guys know how much I love to write and put my thoughts and plans in my journal. So I decided to create a prayer journal to aid my prayer time. I have found it really helpful and it's a great prompt not only to pray but also to see how God answers the littlest of our prayers…and how often we forget to thank Him.
My journal is pretty basic. It's divided into 7 days of the week and each day has 5 things I want to prayer for, Friends, family, spiritual growth, gifts of the spirit…etc. I also have a specific list of prayer requests which I pray through every Saturday.
However, I did a bit more research into prayer journals and came up with 5 ways to create a prayer journal, I'll be adding some of these tips to my current journal. They are really easy to implement and super fun too!
Just start:
If you have never had a prayer journal before, my advice would be to just start with a basic one like what I described above. Get a NEW notebook. Divide it into 7 portions for 7 days of the week and, for each day, write down at least 5 things you want to pray for each day. There is no rule on what you should pray for on any day. Remember, this is your personal communication manual with God and it is up to you what you include and don't include. Just try not to fuss so much over the prayer journal that you actually forget to pray.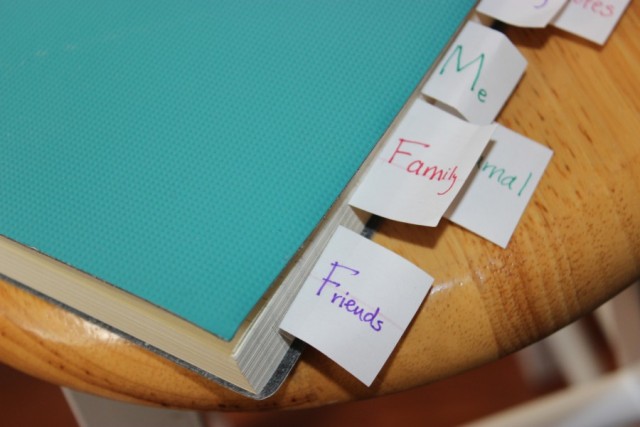 Get your praise on in page 1
A fun part of prayer is learning to praise God. Sometimes we can get caught in a rut…our mind has the standard praise song…'Lord I bless you, I praise you, I worship you'….your mouth is moving but your brain is somewhere else. Write down new things you learn about God in the first few pages of your journal. How has He shown Himself to you? As a provider? A protector? A friend? A shepherd? Write it down, with time, your vocabulary will become full with new adjectives and praise words that will add the extra umph for your prayer time
Write your own Psalms
David was extraordinary with his Psalms game….every time I read the psalms I can feel his pain and joy. He expressed every part of his emotions, when he was frustrated, sad, or happy. The guy was just honest before God. We too can do the same. Write your own psalms to God. Are you upset? Tell Him why…are you scared, impatient, tired, happy or feel forgotten….write it down. I haven't done this in a while, but I tell you it's great for getting things off your chest and just learning to let things so.  It is also super cool to read back your own psalms after and see how God has moved or taken you to a new level of grace.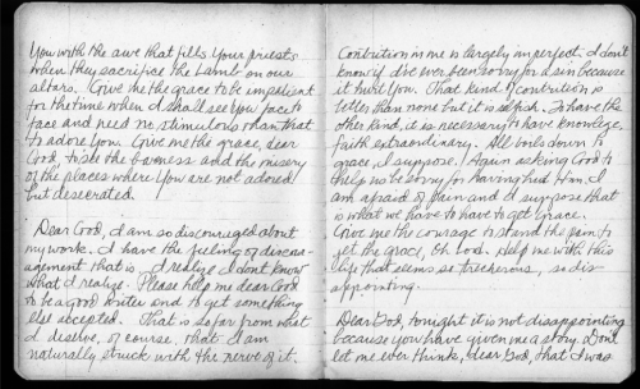 Practice giving thanks
It's important that you don't confuse a prayer journal as a score card for God. It isn't for monitoring how well He is doing in answering your prayers. It's a tool for helping you become intentional. One place where we defiantly need to practice intentionality is in the area of giving thanks. In the portion of your journal marked Saturday, EACH WEEK, write down at least 3 things that happened that you are thankful for. Anything from an unexpected need met or just peace of mind. This helps you to stay alert all week for things God is doing over and above your prayer requests.
Write down your spiritual goals
Your prayer journal is also a good place to write down your spiritual goals and since you will be using your journal everyday, it will give you the added focus you need. Spiritual goals can be anything from specific themes/characters/passages in the bible you want to become advanced in to the sort of person you want God to mould you into. It's also a great idea to pray over your spiritual goals regularly.
Bible verses to pray over your life
I have a real problem with memorising scripture, especially knowing the exact passage for specific bible verses. Sigh. So if you are like me, this might be something that could help. I will definitely give it a try.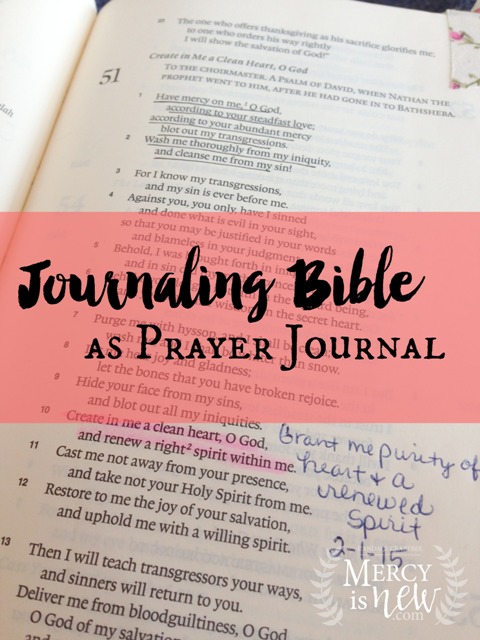 Please do let me know if these tips have been useful. If you already keep a prayer journal, feel free to share your tips and how keeping one has helped.