Hello, everyone!
It's time to move from talk to action. Competition is tough and if you snooze you basically loose. In this highly competitive market, how do you keep your customers engaged? How do you ensure your brand is plugged into the market place like the big brands without spending a fortune? How do you ensure repeat business from customers while also ensuring you have an economically viable product?
These are just some of the questions the SME Boutique Women's Exclusive Club exciting new webinar Series- Staying in Demand aims to answer.
No more boring lectures. No more expensive capacity development opportunities. The SWEC Webinar Series gives you real entrepreneurs with practical experience at the comfort of your office, home or wherever you choose. To launch the first instalment of the series, we have found a set of amazing entrepreneurs whose businesses are not only in demand but who have the knowledge, capacity and are willing to share with others.
Check on the details below for more information, topics, facilitators and other details.
Date: Wednesday, May 3rd, 2017.

Session 1
Topic: Slay Customer Service Guide- your winning strategy for attracting and keeping customers
Facilitator: Jumoke Michael-Ojo (Founder Mandies Cocktails)
Time: 12pm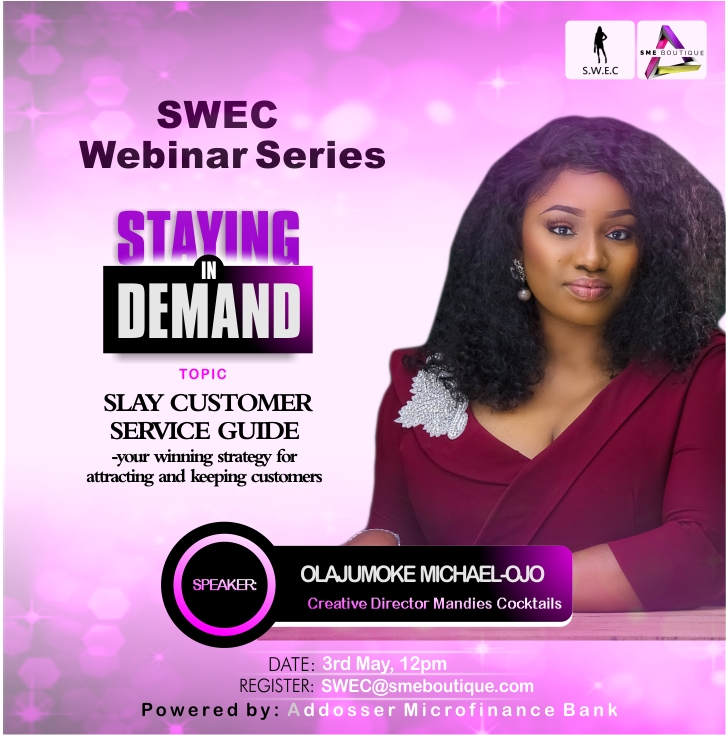 Session 2
Topic: Product Viability: ensuring demand for your product
Facilitator: Tale Alimi (Business coach and strategist)
Time: 3pm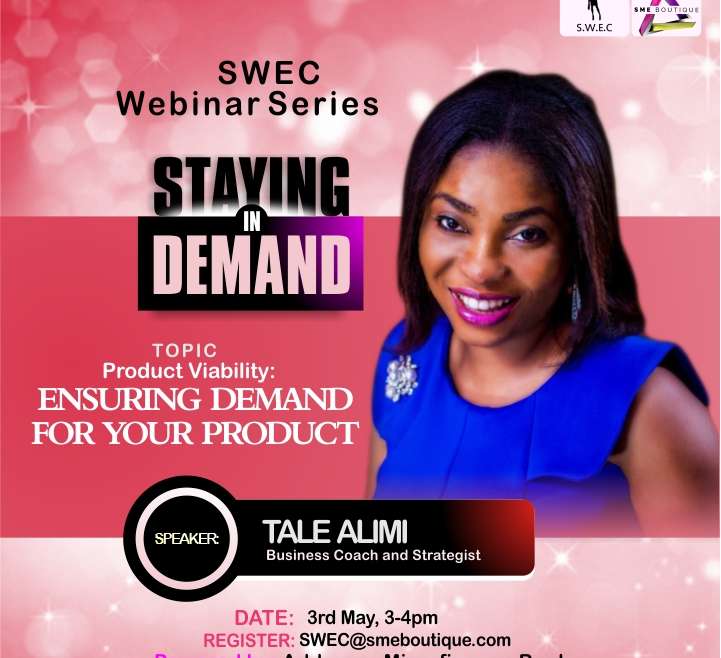 Date: Thurday, May 4th, 2017
Session 3
Topic: Say my name- developing killer brand identity
Facilitator: Nelly Agbogu (founder Naija Brand Chick and Nellies)
Time: 10am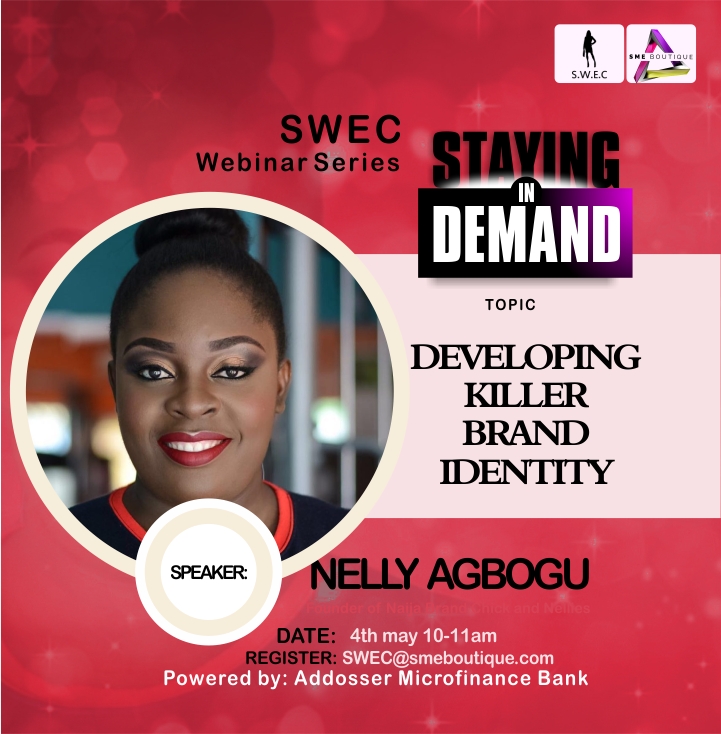 Date: Friday, May 5th, 2017.
Session 4
Topic: Market like a pro- How to market your brand like Coca Cola
Facilitator: Toyin Onigbanjo (Founder Augustsecrets Nigeria)
Time: 12pm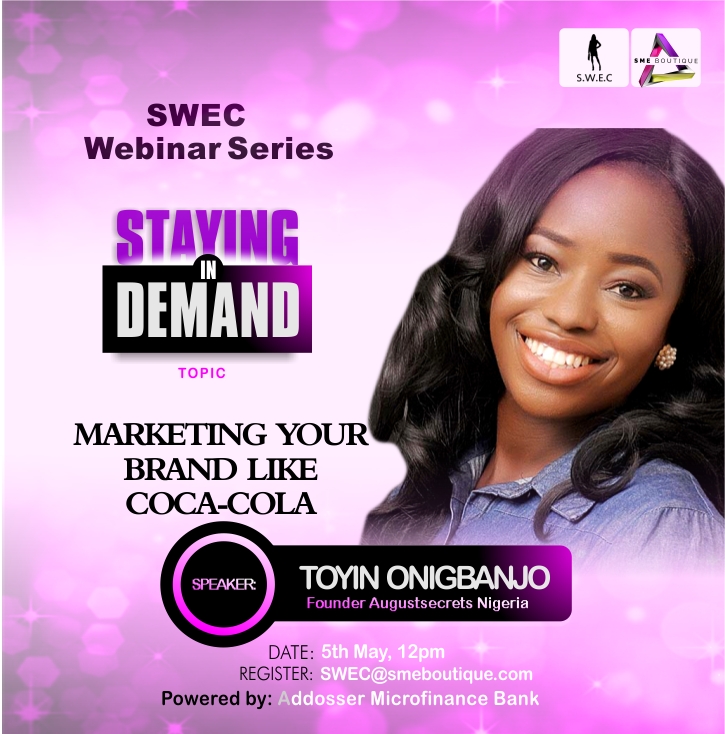 And the best part, it is absolutely free for SWEC Members. You can become a member today for free by filling in the application form here. It takes less than 5 minutes
About SWEC
SME Boutique Women's Exclusive Club (SWEC) is a member-based group of aspiring women in business and leadership, seeking business growth and personal development opportunities, powered by Addosser Micro Finance Bank. The aim of the club is to create a community of women who are empowered and positioned to succeed through the provision of capacity building seminars and workshops, access to financing and potential investors as well as networking and business support services tailored to suit specific business requirements. Become a member today.
Email swec@smeboutique.com for more information.
Or click on this link (http://info.smeboutique.com/membership-form) to join SWEC and be part of the webinar series