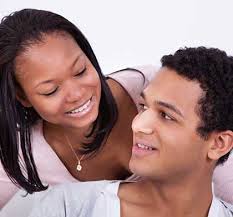 Have you ever had to look for a dead rat? The decayed smell saturates the air like a heavy musk and engulfs your nostrils like the mucus from a boil. You turn your home upside down looking for the damned creature in all the usual places, underneath the chairs, in-between the crevices of walls and behind your dressing table, with no luck. Then, just as your about to finally give up you find the half decayed creature at the corner of your air conditioning vent, its semi-decomposed fur melting into the plastic of your cooling device. Ecstatic, you scream, grateful that you've found the wretched creature and wonder how it found such an awkward place to pass its last breath.
The same is true about love. You search for it in the most usual of places, at church, hook-ups, parties and in the arms of old friends – all without actualization. Then just as you are about to give up, just as you are about to throw in the towel and launch into the "who-needs-a-man?" attitude you find it. Dusty, rugged and entirely the opposite of what you planned. But you know it's love because, …well because it is. You can't explain it, you can't define it and you can't quite put your finger on how or when it happened but you know without a shadow of doubt, that it is love. The feeling catapults you unto a magical carpet ride. Your eyes are wired shut as little winged animals dance around in your gut and your heart threatens to implode from the sheer rush of it all.
This is exactly what happened to a friend of mine – Nneka*. After years of searching for love, she found Bayo*. But he wasn't the tall, accomplished, age appropriate man she'd spent the latter part of her twenties dreaming Of. Instead he was a self-assured, 26 year old who was just starting his career. She on the other hand was 31, had her own flat and was a well positioned manager at a thriving multinational company. They'd met at a training course where she was an invited speaker and he was part of the tutees. They exchanged business cards during lunch and, barely two weeks later, she found her lips locked in his. At first, she thought it would be something physical, an avenue to exhaust sexual tensions, yet the only tension evident was the difference in their ages. Bayo, to her, was perfect in every other way. They shared similar passions, finished each others sentences, and, more importantly, she knew he loved her and she loved him too. Unfortunately, a five-year age difference, coupled with the vast gap in their career and financial standing, caused Nneka to hide her relationship. But anytime we met up, I always commented about how radiant she looked. At one point, I actually suspected that she might be pregnant because she just had this glow and calmness about her.
In January this year, Nneka relented and told me about her relationship with Bayo. Through tears, she told me how Bayo had proposed on the 31st of December and how the realization of the hopelessness of their relationship finally hit her. The ring, a supposed symbol of his love became instead a reminder of the impossibility of their love. "How can I marry someone 5 years younger? what will his mother think of me? how will he take care of me? "His mother will think I an old dried-up woman who wants to come and steal her son" she said in between tears.
Nneka's story reminds me of the unpredictability of life and love. We have no way of choosing who we fall in love with. Some may have advised Nneka to love with her head, I take a different view. Can love flowing from a sensible disposition be real or is it a watered down version of the original thing? I like to think about love as reckless abandon, the unexpected turn of events that make life colourful and worth living, not the pre-calculated set of events that lead you to the one you think you ought to be with. Perhaps the beauty of love is sometimes found in the awkwardness of the events that surround it all. The effort put in by both parties to surmount the challenges of being together, the difficult times that end with renewed reinstatements of love and the eventual strength of depth between the couple when they realize how much they have overcome together. How else can we prove the genuineness of love, except through the actions we take to make it work regardless of the awkward places we find it. After all is said and done, could it be in the awkwardness of love that we find the perfection?
*The names and dates in this story have been changed to reflect the privacy of all those concerned.
This article was originally published on Bellanaija.com in 2011