I can't remember exactly when and how I met Francesca. All I remember is her impact. For the last few years Francesca and I have called each other- sisters in purpose. Our vision on African women, creating opportunities for women to thrive and live purposeful lives match toe to toe  and I LOVE how driven she is.
Francesca is living proof that women thrive when they celebrate other women. In our WCW exclusive, we get to see what motivates and inspires this amazing woman of purpose and why she is so confident about the African woman.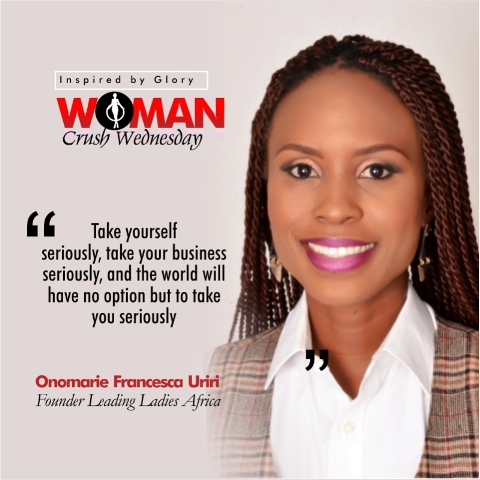 Meet Francesca Onomarie Uriri
Francesca is the Founder of Leading Ladies Africa; a women empowerment non-profit that celebrates the lives of African women, and promotes gender inclusion. She equips African women with the skills they need to succeed in life and business through effective mentoring, organizing capacity building events, and showcasing the achievements of successful women to inspire others.
Francesca is also a Public Relations and Communications expert with over 10 years' experience spanning corporate relations, corporate reputation management, event architecture, media management and content development; with the last four further spent deepening her expertise in online engagement, content development and strategic events management.
She sits on the board of The Future Project, organizers of the Future Awards Africa, and has also recently been actively involved in raising funds and creating awareness for breast and cervical cancer through an annual personal project called Fashion Fantasia!
IBG: Why do you do what you do?
​FOU: I do what I do because I believe that sharing and celebrating the successes and triumphs of one African woman is a trigger for at least 10 other African women to be inspired, motivated and spurred to action. Africa is rising, and so are its women!
IBG: What motivates you?
​ FOU: I'm first and foremost motivated by God. Then, I am motivated by women who are making things happen; women who are succeeding in life, their careers, in love, and the society. I'm motivated by those who fail, but refuse to give up. Women who grab life by the lapels and give it a good kick in the ass.
IBG: How do you define success?
​FOU: For me, success is trying and trying and trying and trying, for as many times as is necessary, until you win. Success for me, is not a goal, it's a continuous, ongoing journey. ​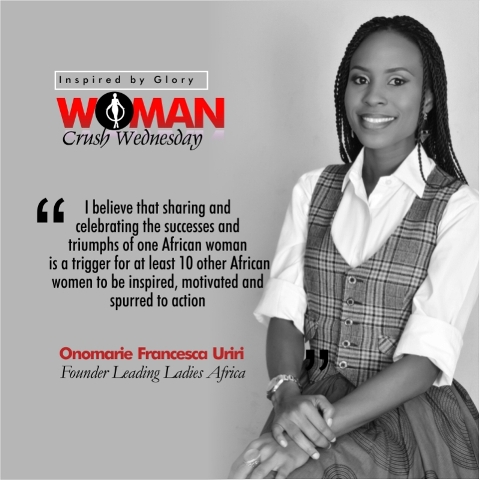 IBG: What keeps you grounded?
​ FOU: My faith in God. My family, and my friends – especially the feisty, opinionated ones.
IBG: What has been your biggest entrepreneurial challenge and how have you surmounted it?
​FOU: Starting out, was such a pain! Deciding to pursue my dreams took effort, courage, patience and discipline.  I'm still on the journey, to be honest. I have learnt not to engage fear, and even the times when I feel afraid, to do it anyway. ​
IBG: What has been your biggest success?
​​FOU: I don' really think that there is a "biggest success" why? ​Because when you surmount an obstacle or a challenge, you look for a new mountain to conquer, a new territory to chart. You don't give up, you keep moving – that for me is success!
IBG: What advice would you give to entrepreneurs?
​FOU: If you are convinced about the power of YOUR vision – don't give up. Don't listen to naysayers. Keep pressing forward. And as we would say in Sapele, "Strong your face, and face front!." ​Oh yes! Take yourself seriously, take your business seriously, and the world will have no option but to take you seriously.