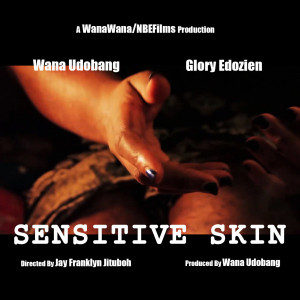 Some friendships are eternal. When I met Wana Udobang 4 years ago, I never thought our friendship would blossom into something quite so special. I always say everyone needs a friend like Wana, open and honest, able to cut through the noise of the world and get through to your heart (off course it also helps that her cooking skills are legendary).
So when Wana asked me to feature in her first visual documentary, I was excited and honoured but watching this 'idea' become life is really the stuff of dreams. Watching today made me realise the power of truth and a believer in Wana's tenacity. I'm super proud of you Wana.
Here's what Wana had to say about the documentary
"I have been friends with Glory Edozien for just under five years and in that time, we have become incredibly close. I have also watched her at the best and the worst living with Psoriasis, the autoimmune skin disease characterized by abnormally excessive and rapid growth skin cells which she was diagnosed with ten years ago. Over 90 percent of Glory's body is covered in spots, scales and flakes or psoriasis plaques as they are called.
When I  thought of making this documentary, my intention was to do away with the doctors and medical lingo so I really wanted to explore an honest and open conversation about something that seemed like a private battle but yet so public. I didn't want to reiterate what anyone could already find on google. I wanted to discover what it was like to wake up not recognizing who you are and then being told that you may never look like the person you once saw in the mirror.
Sensitive Skin for me is about a psoriasis sufferer, but it is also a portrait of moving from loathing to self acceptance and living despite it all.
Glory works as a project management executive at an environmental company, she is also a writer and hosts the Inspire series a chat show on the web that explores the lives of everyday people living extraordinary lives. In this film, we discuss family, society's perceptions, faith and what it is like to live with psoriasis."
 Sensitive Skin is a collaborative project between Nigerian radio personality, writer and poet Wana Wana Udobang and filmmaker Jay Franklyn Jituboh