I am terrible with sharing pictures after events! Almost two months later, I have finally gotten round to sorting out pictures and publishing them on the website. SIGH.
Even though it's been a couple of months, I can still remember the #my2016Goals event like it was yesterday. It was a big step for us transitioning from free to paid events, and also a huge risk. But the result was amazing! There were a lot of sleepless nights, tiresome planning but everything worked out beyond my expectations.
To recap, the #My2016GoalsWorkshop held on February 13th 2016. The objective of the #My2016Goals Workshop was to create an opportunity for participants to set realistic, targeted and ambitious goals, while also ensuring that they have the tools to remain focused on actualisation throughout 2016.
At the end of the event each participant had a set of realistic goals, a personal vision board, tools for tracking and monitoring progress, and an understanding of the role of finance in realising her goals, And much more…
The workshop will featured amazing speakers, with tried, tested and trusted strategies for achieving set ambitions and targets. They included;
• Stephanie Obi – Business Coach who helped create their personal vision boards and taught on how to stay focused on achieving their goals
• Omilola Oshikoya – Africa's Premier Wealth Coach who spoke on how to finance your dreams and visions as well as important financial goals to set during tough economic times
• Glory Edozien – Founder Inspired by Glory also spoke on  on how self love can help you achieve your goals
I'll say it again, it was AMAZING. if you missed the event, well…like I always say…you missed a LOT! Not to worry, you can order audio CDs of the event y emailing me on glory@inspiredbyglory.com. But just in case you want proff that fun was had by ALL who attended, here are the pictures for your viewing pleasure. Also a few testimonials from the event are available so you can see just how much value the workshop participants gained from attending.
In the beginning- well, we had to set up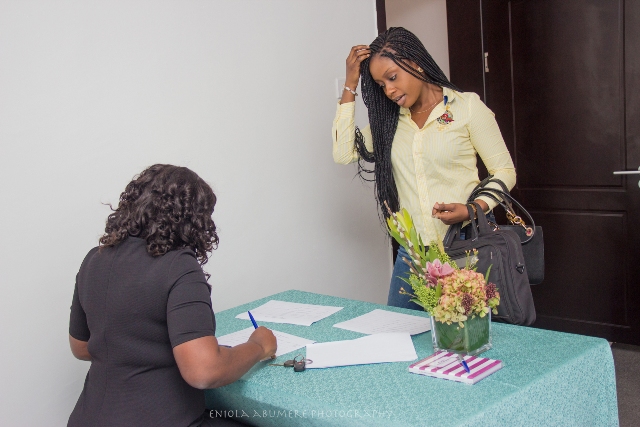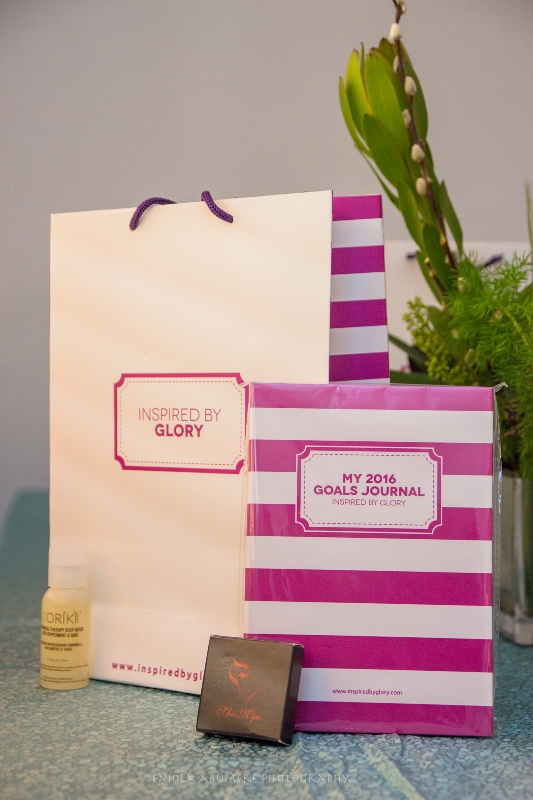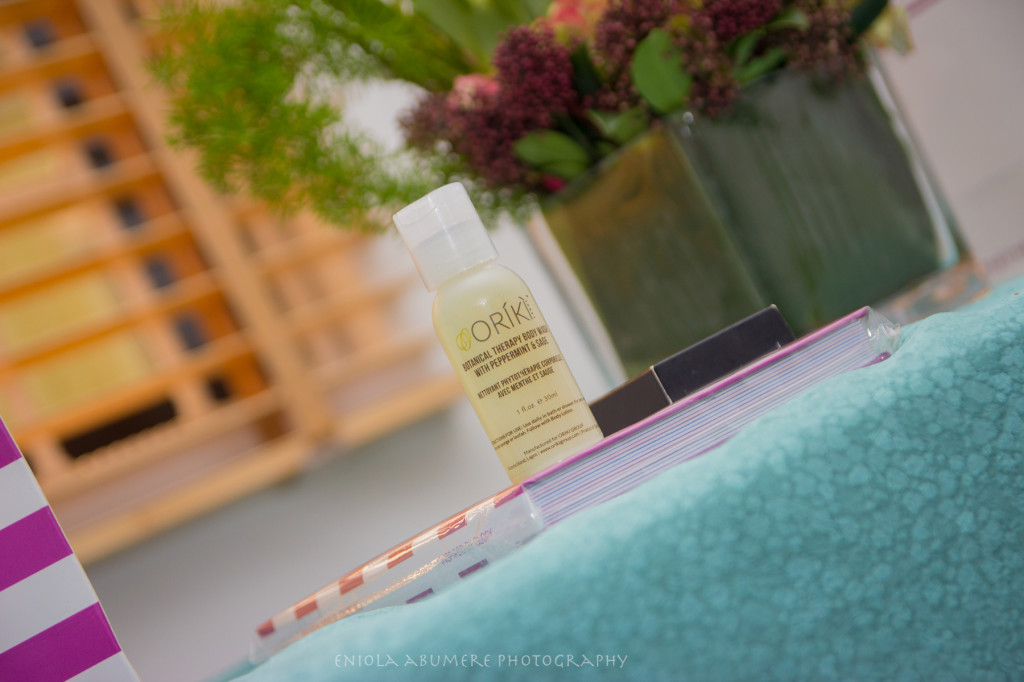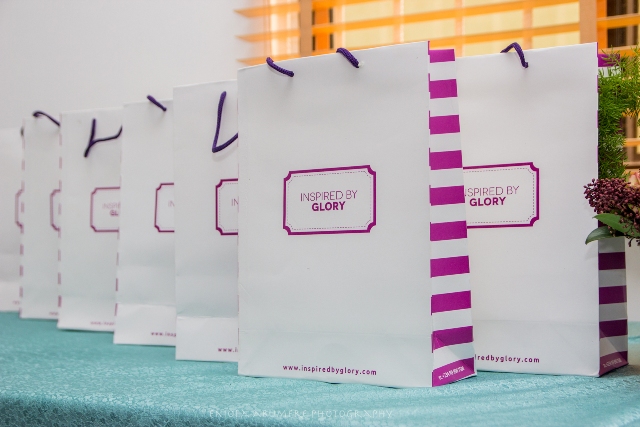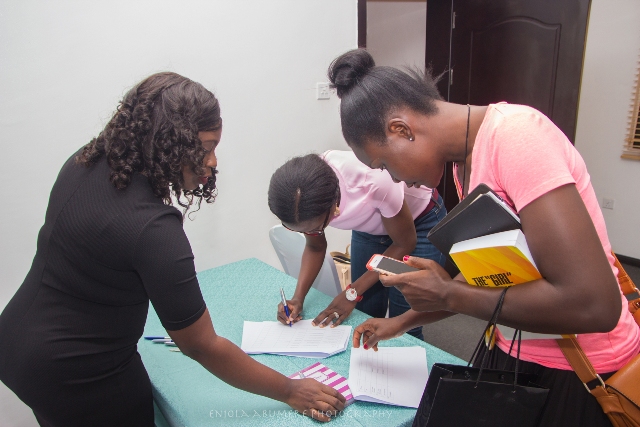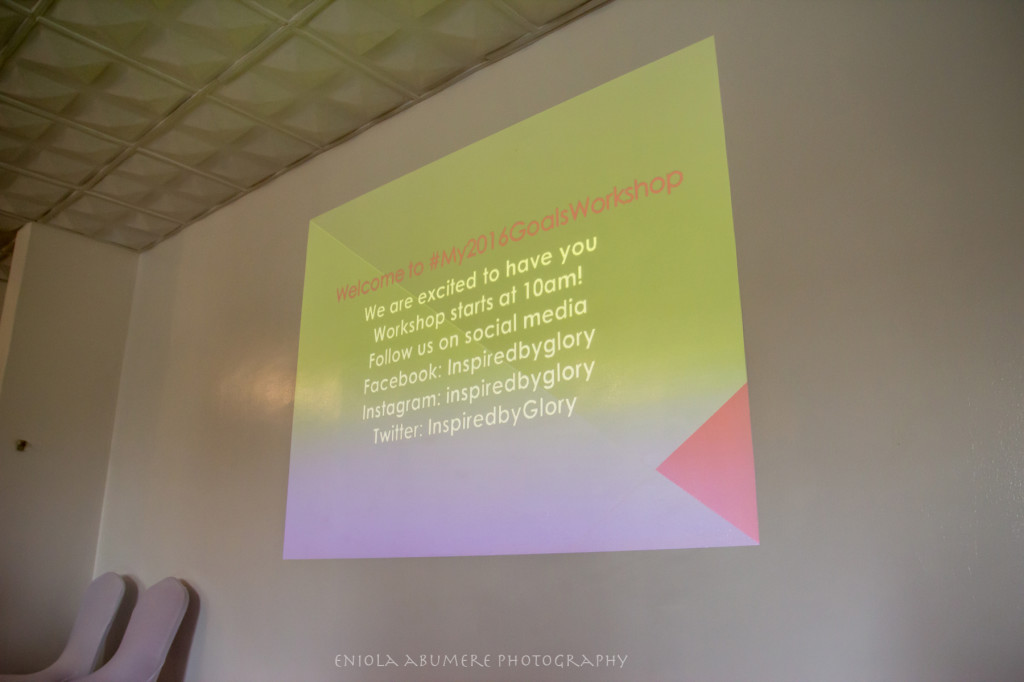 Then came the facilitators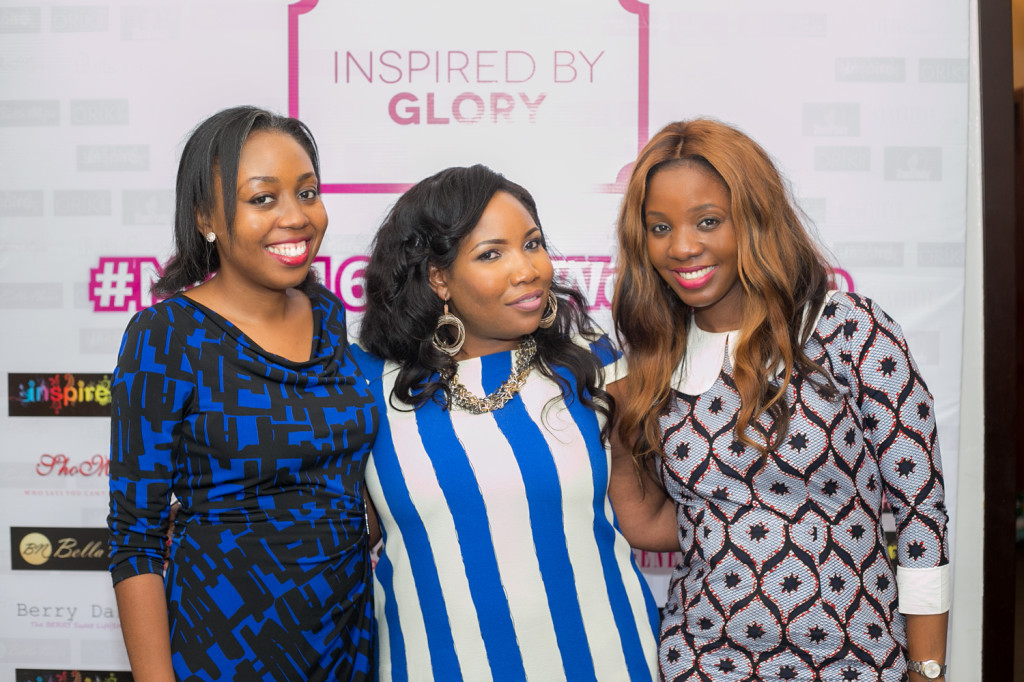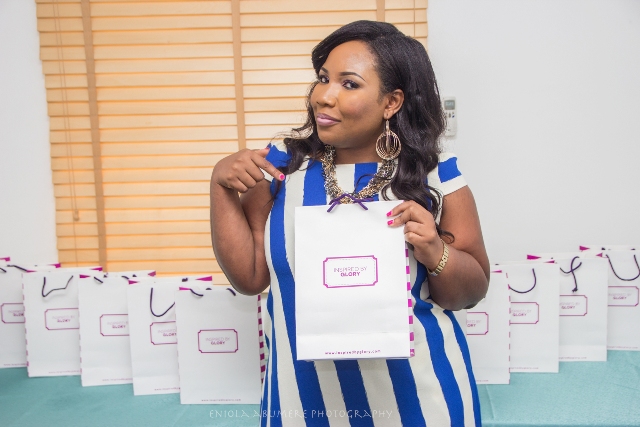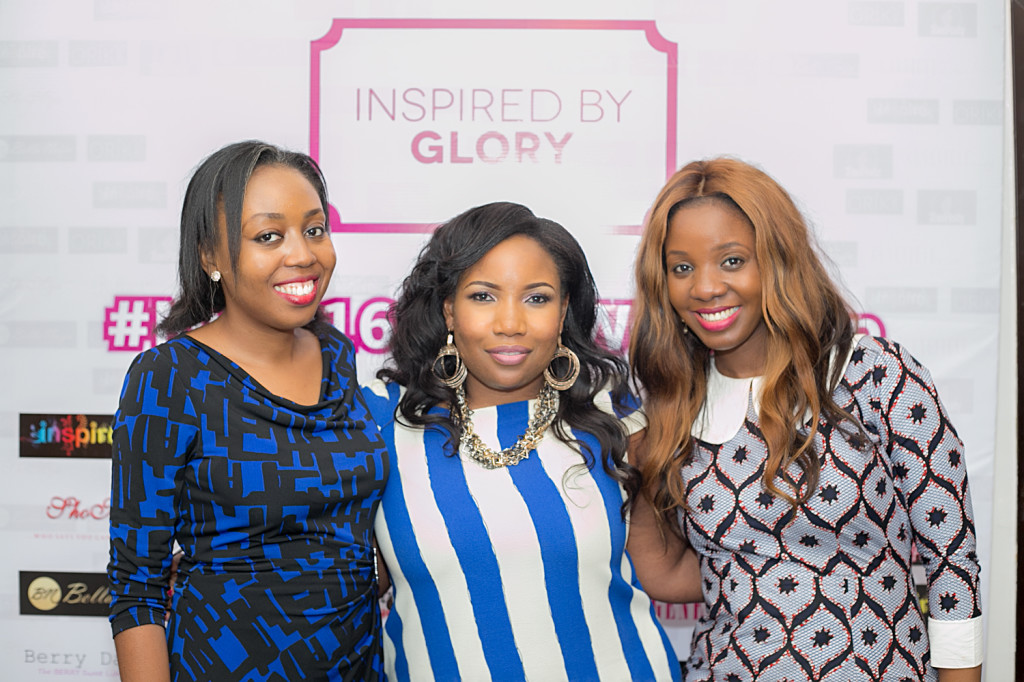 Then the guests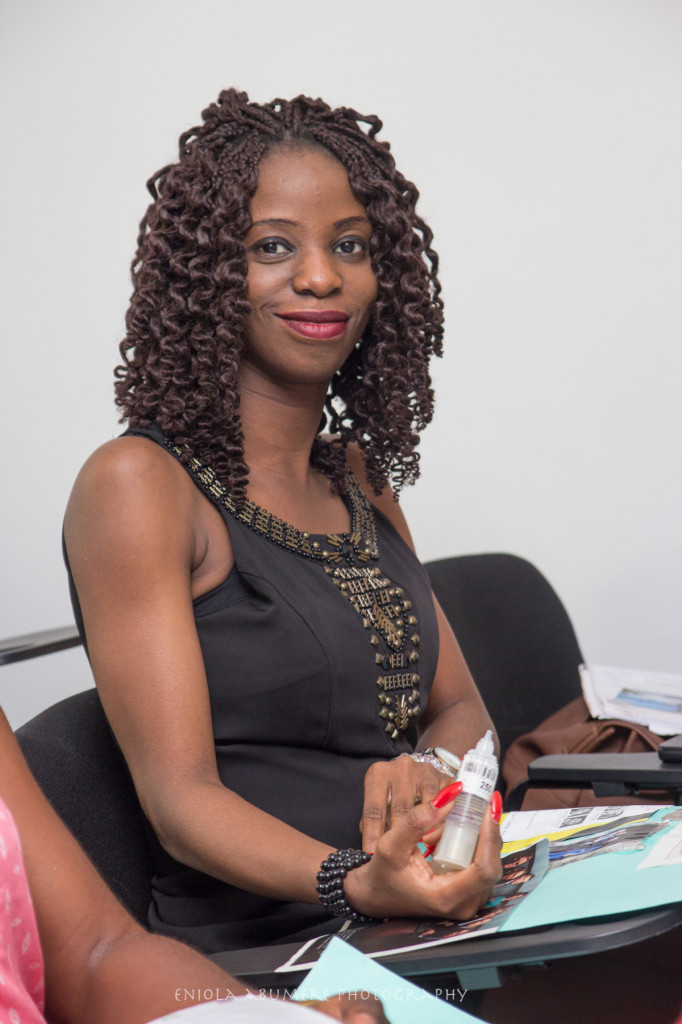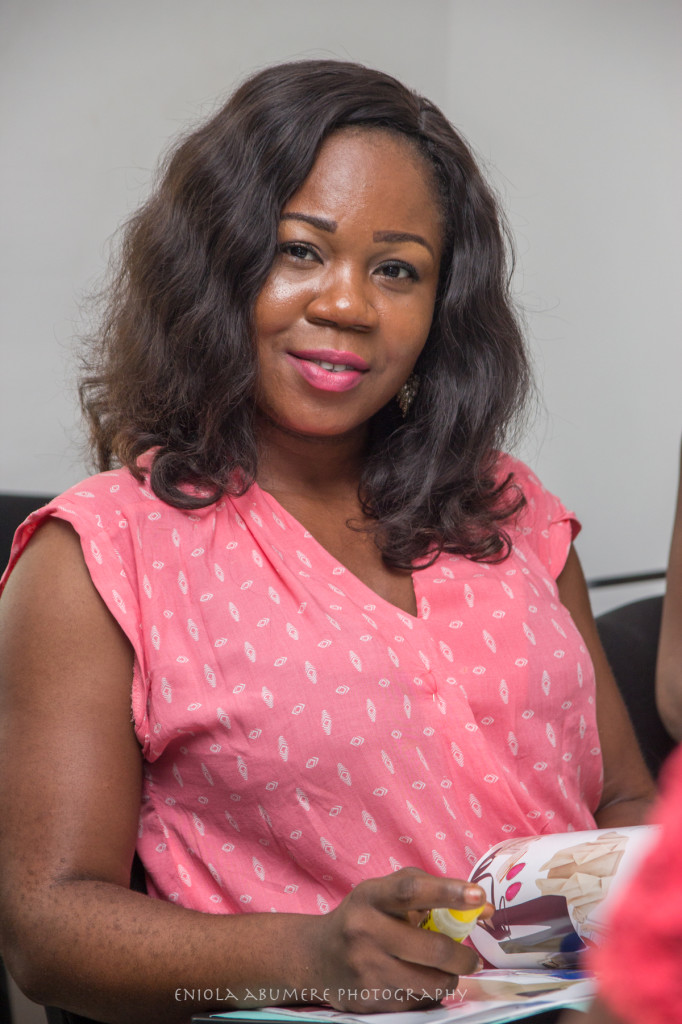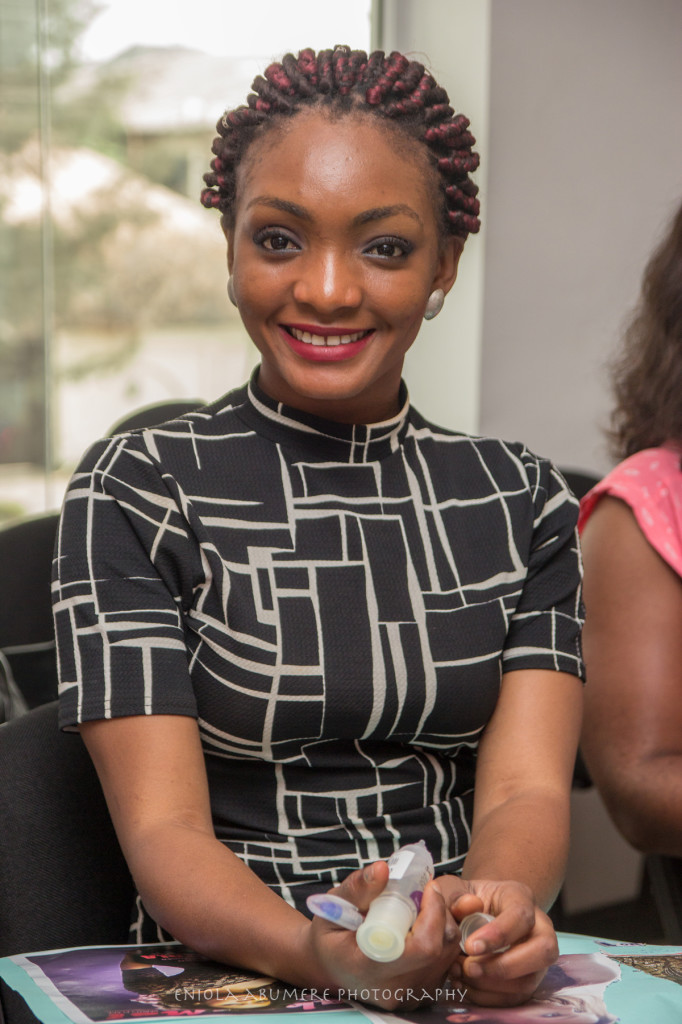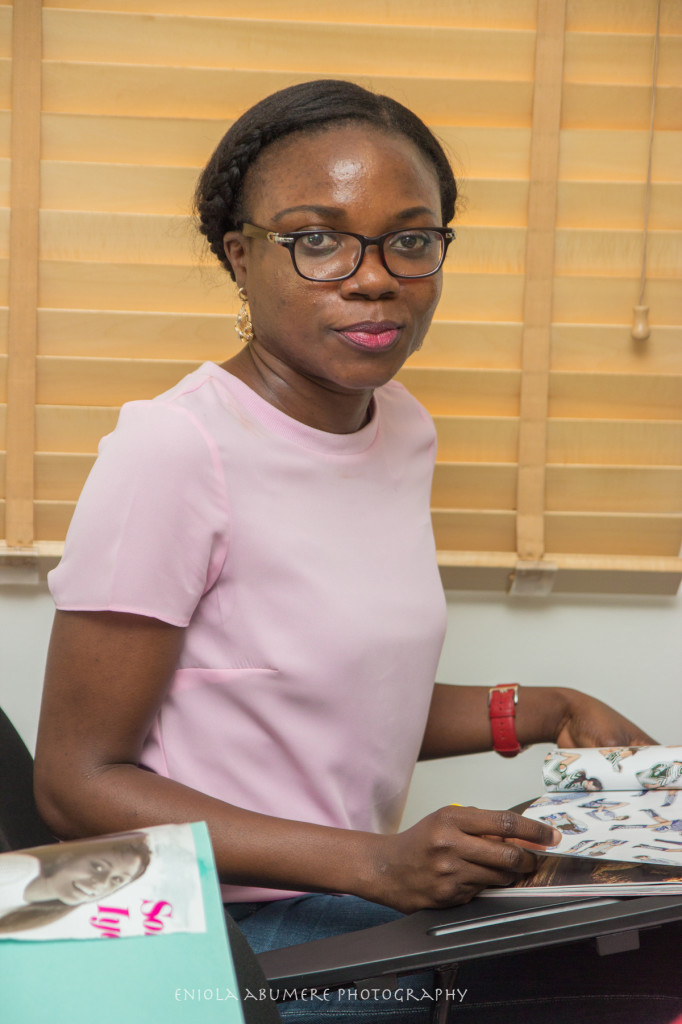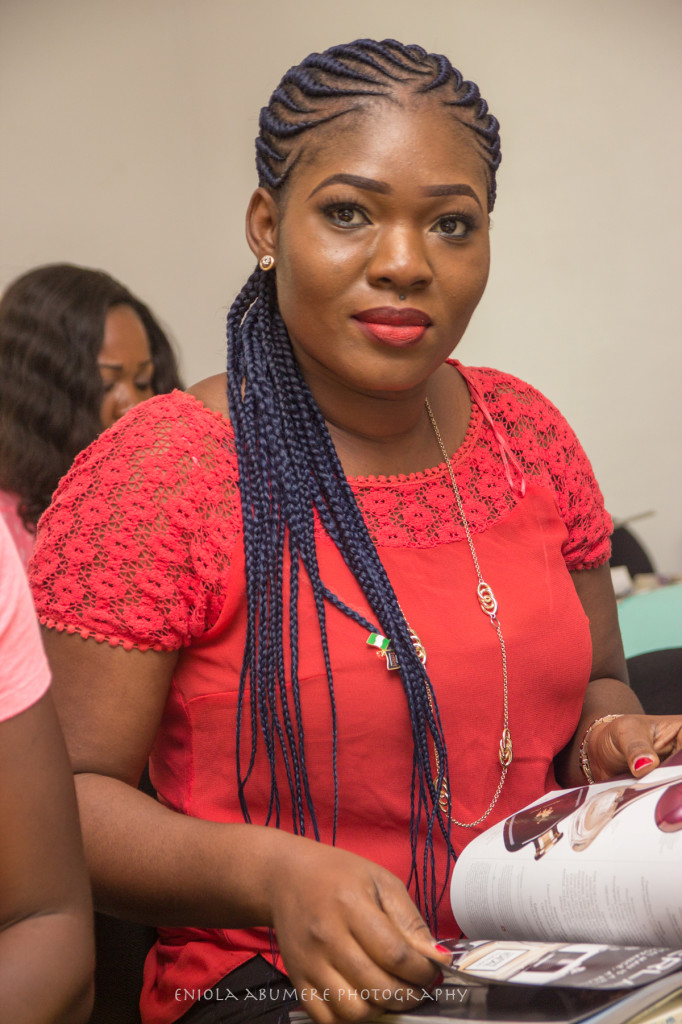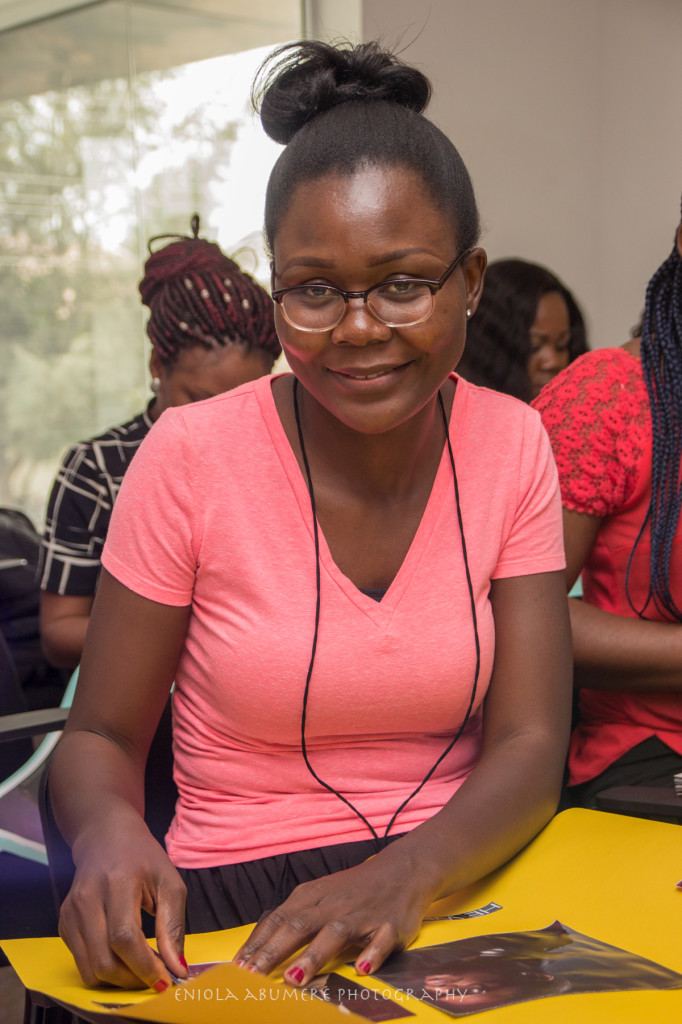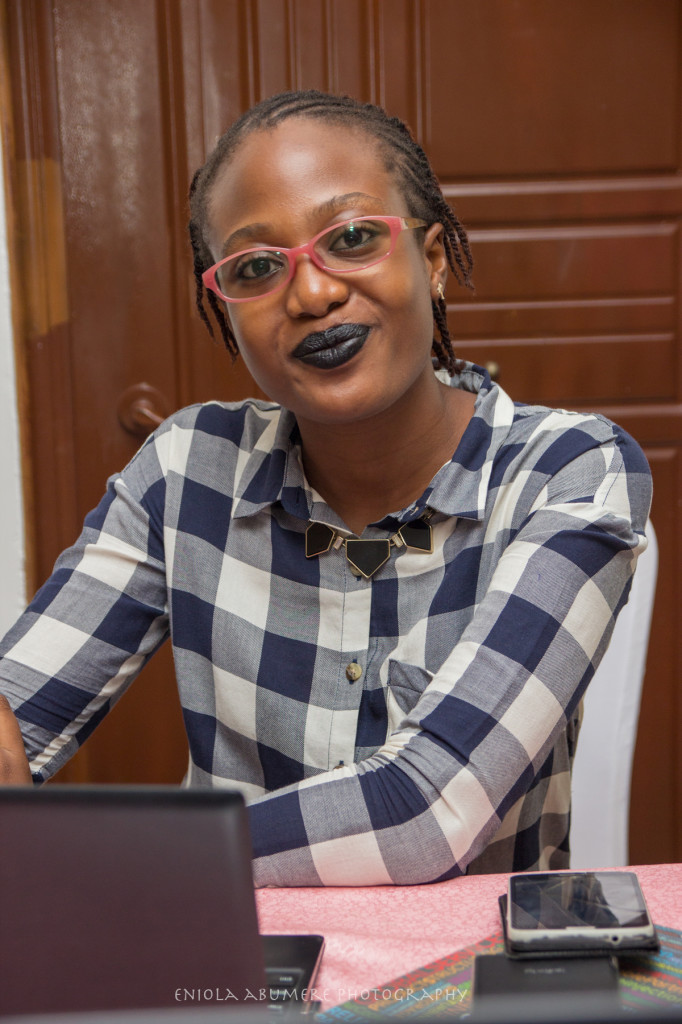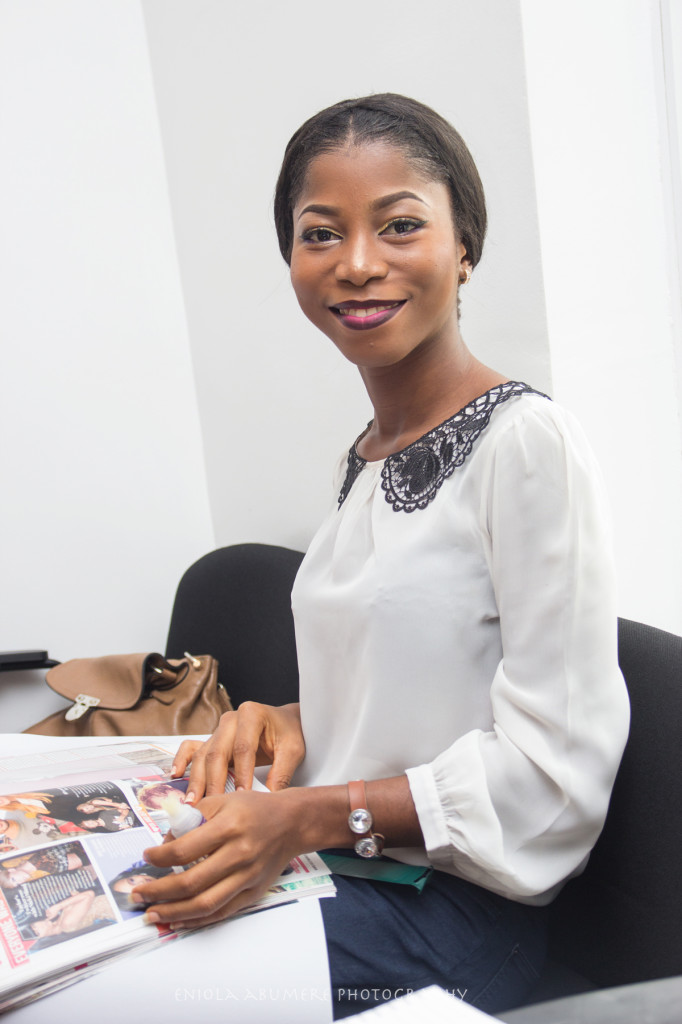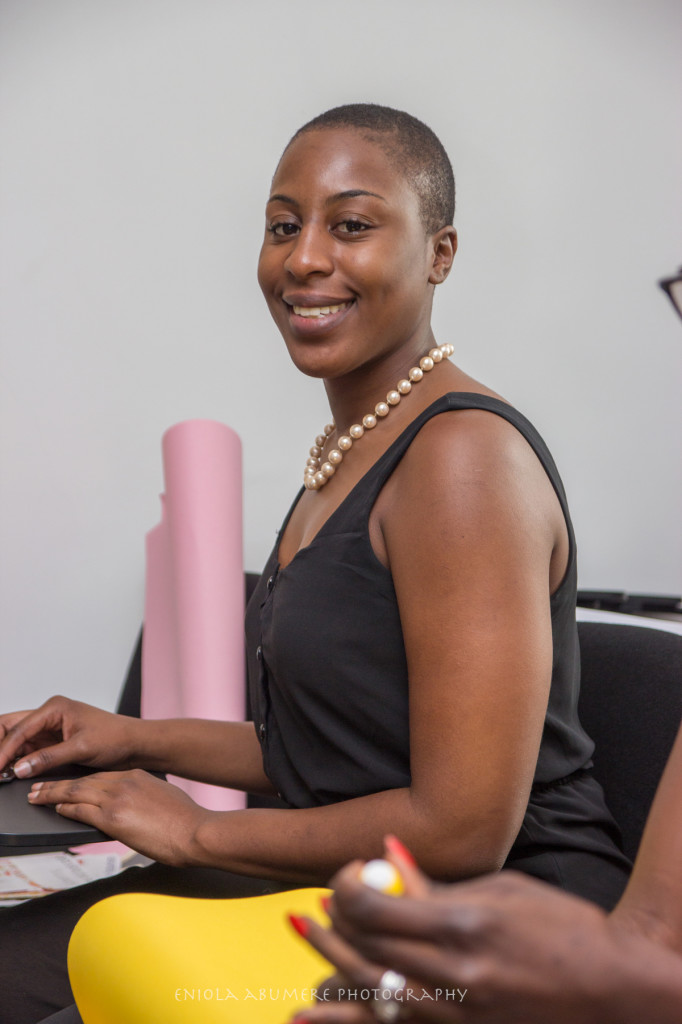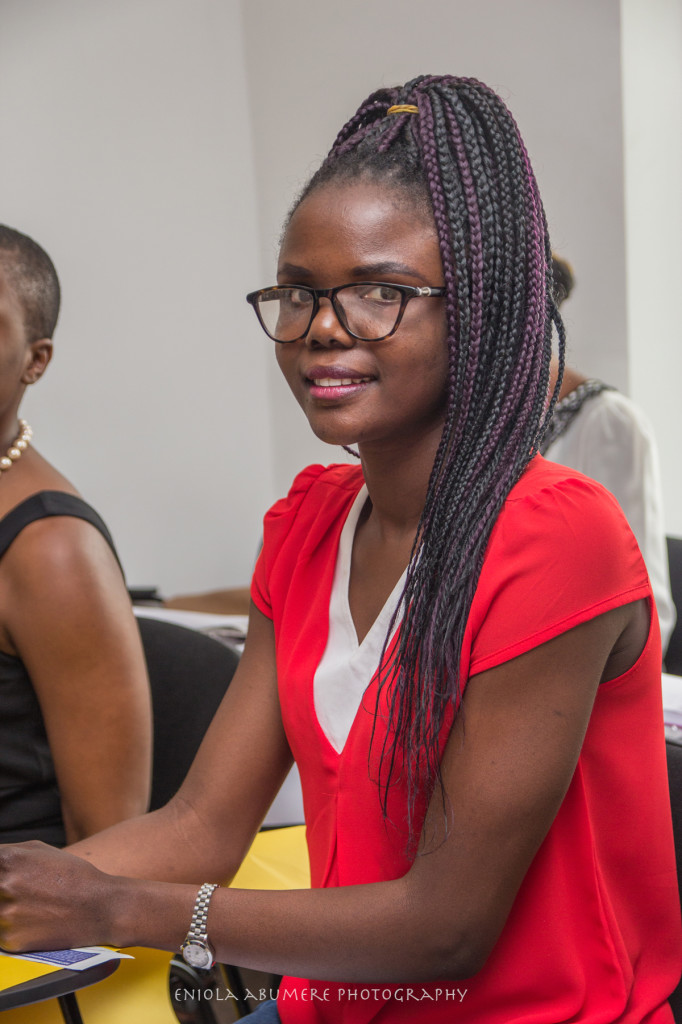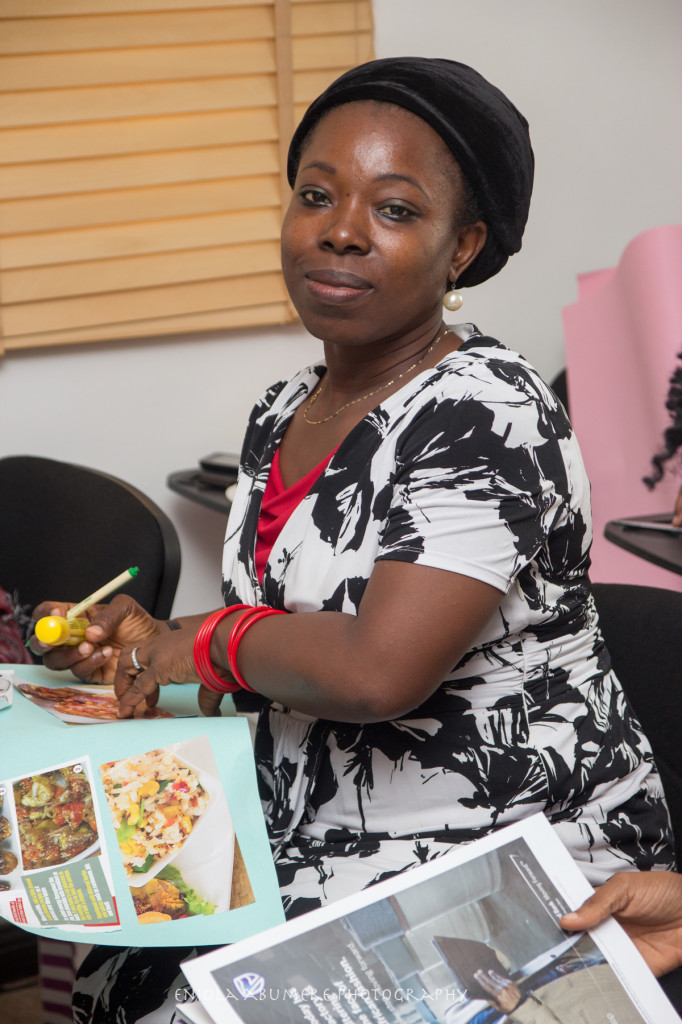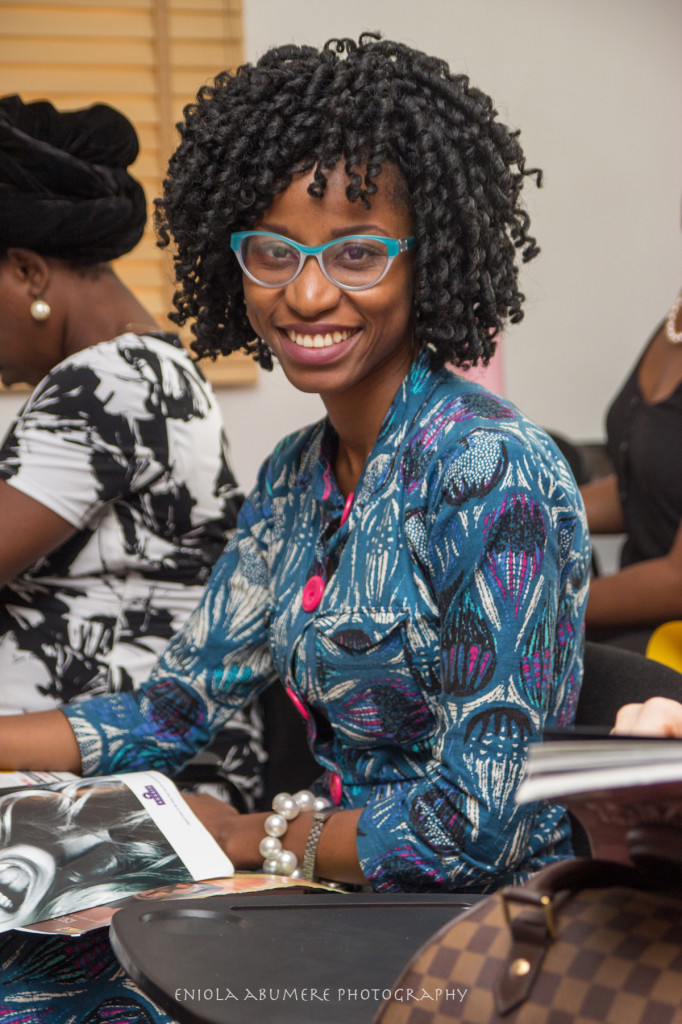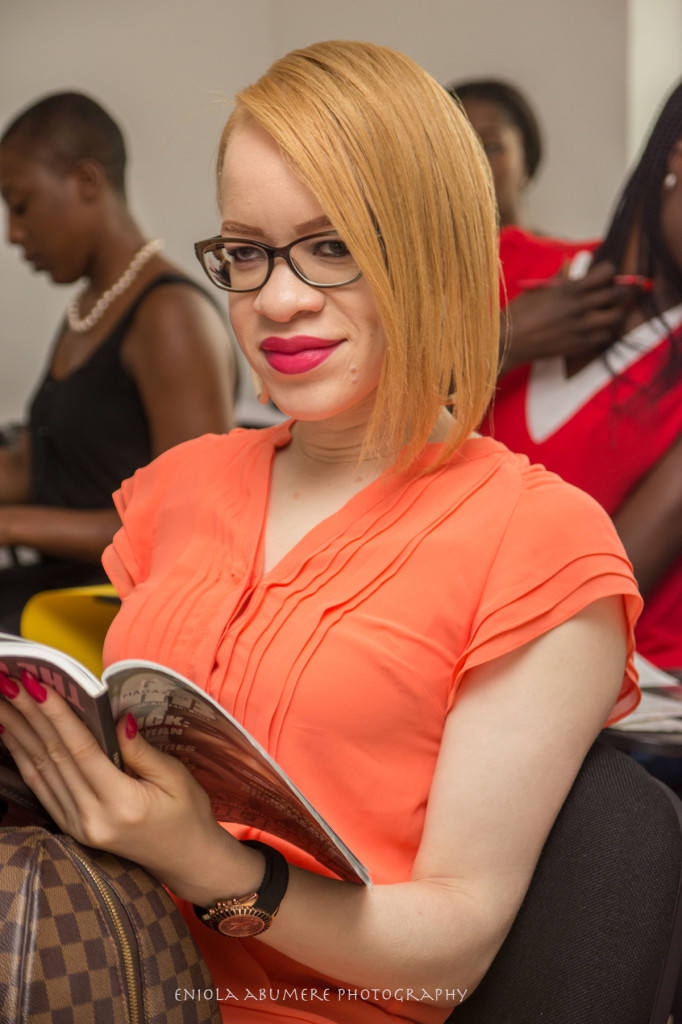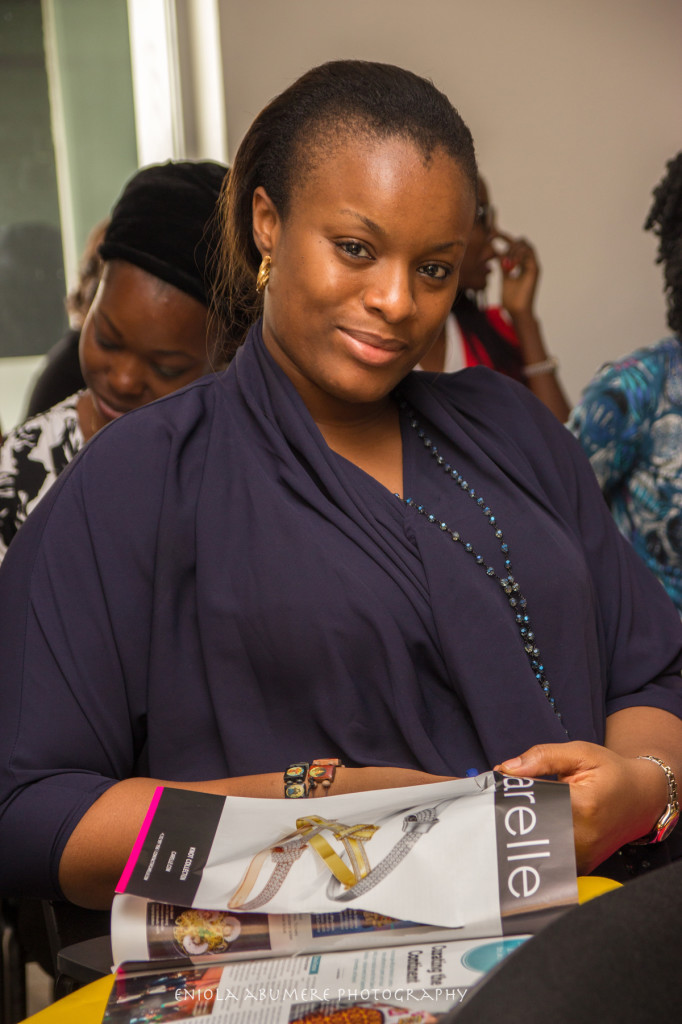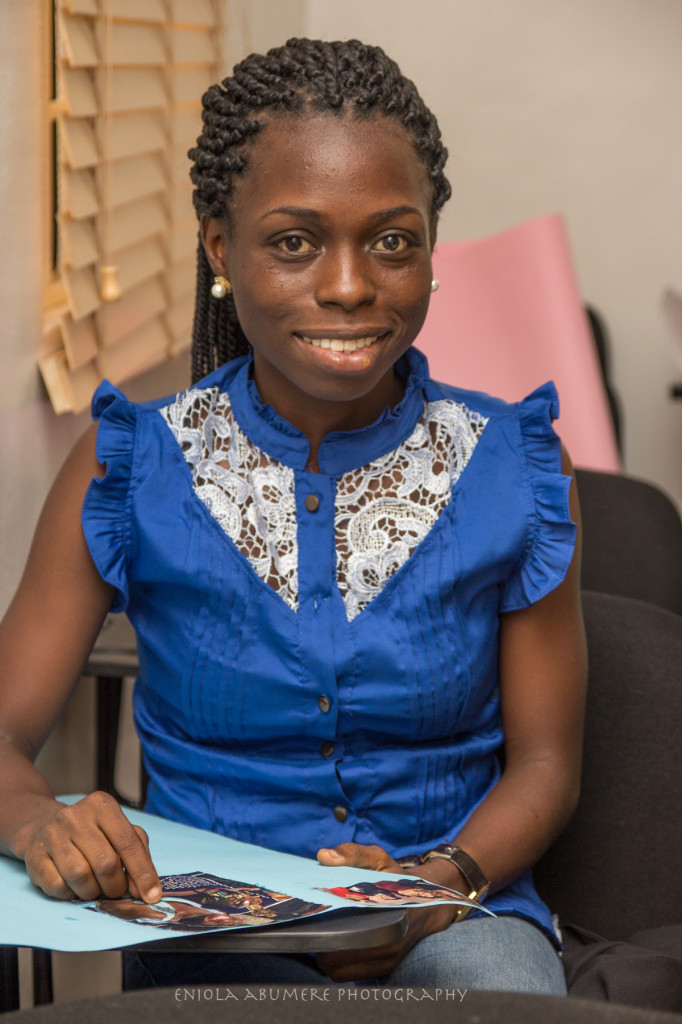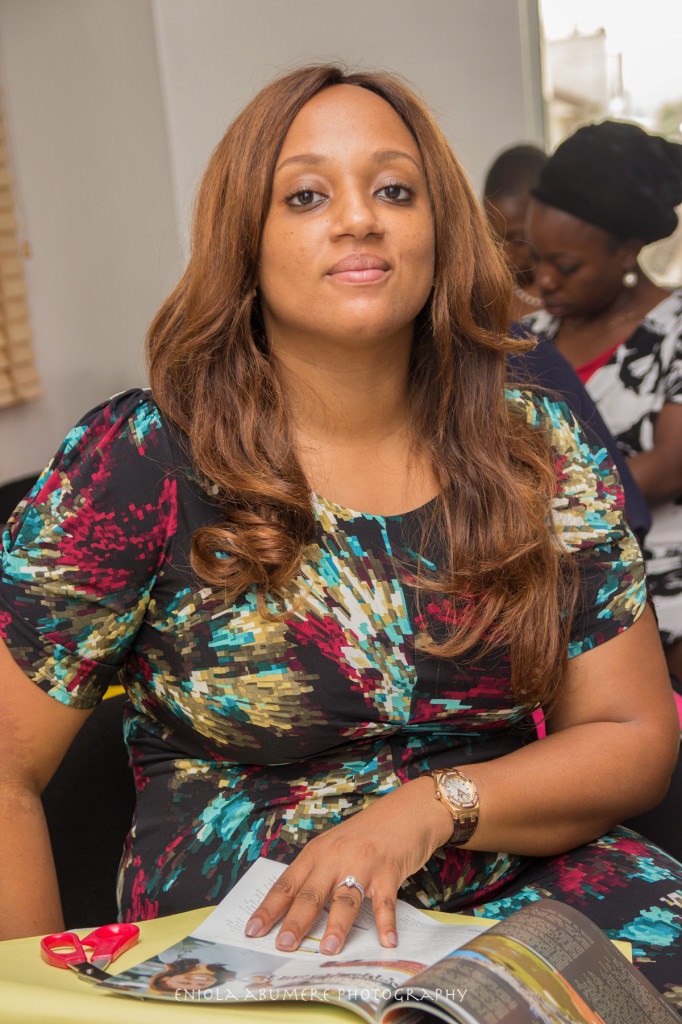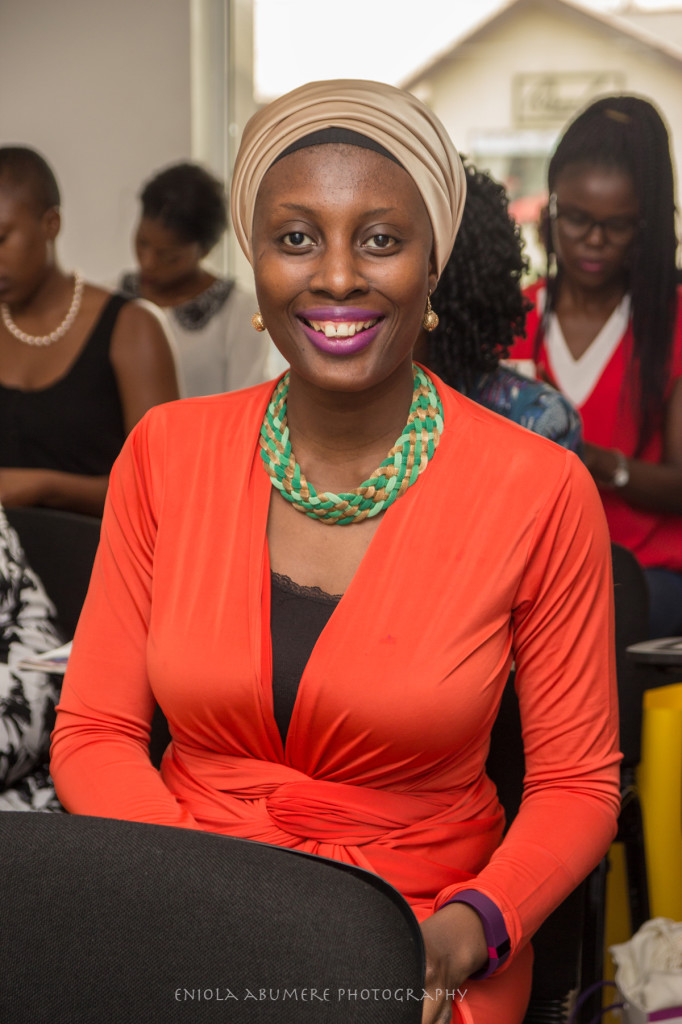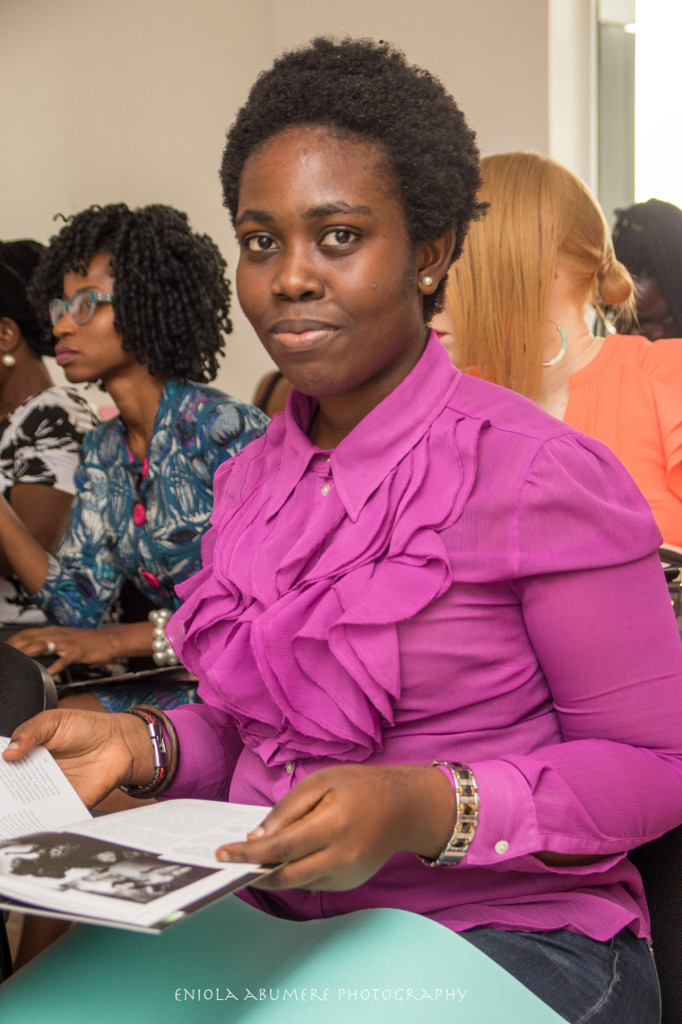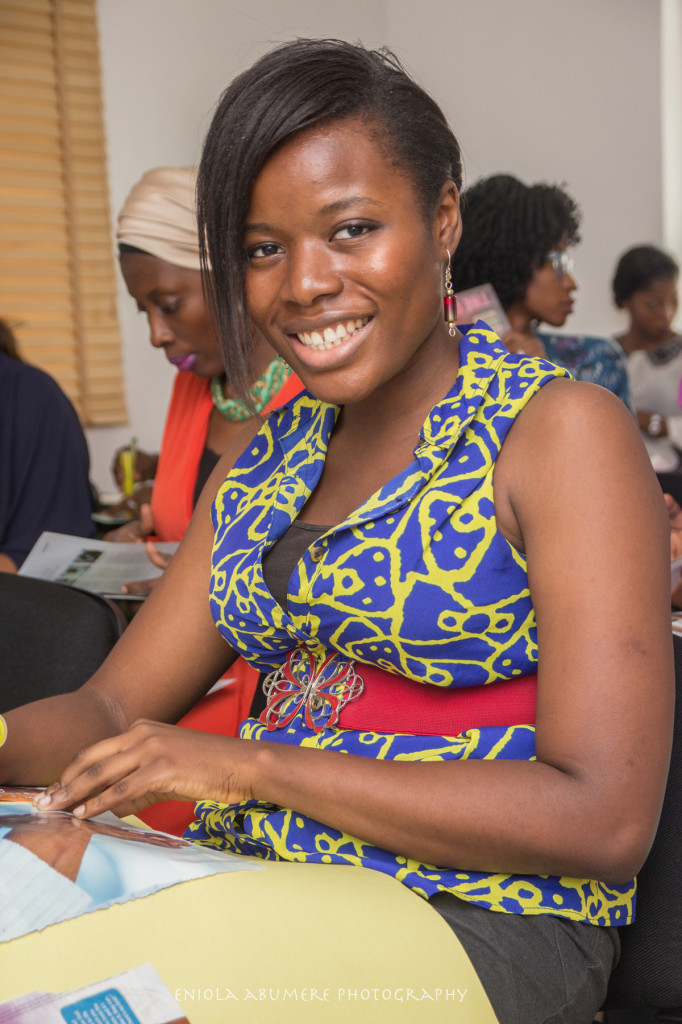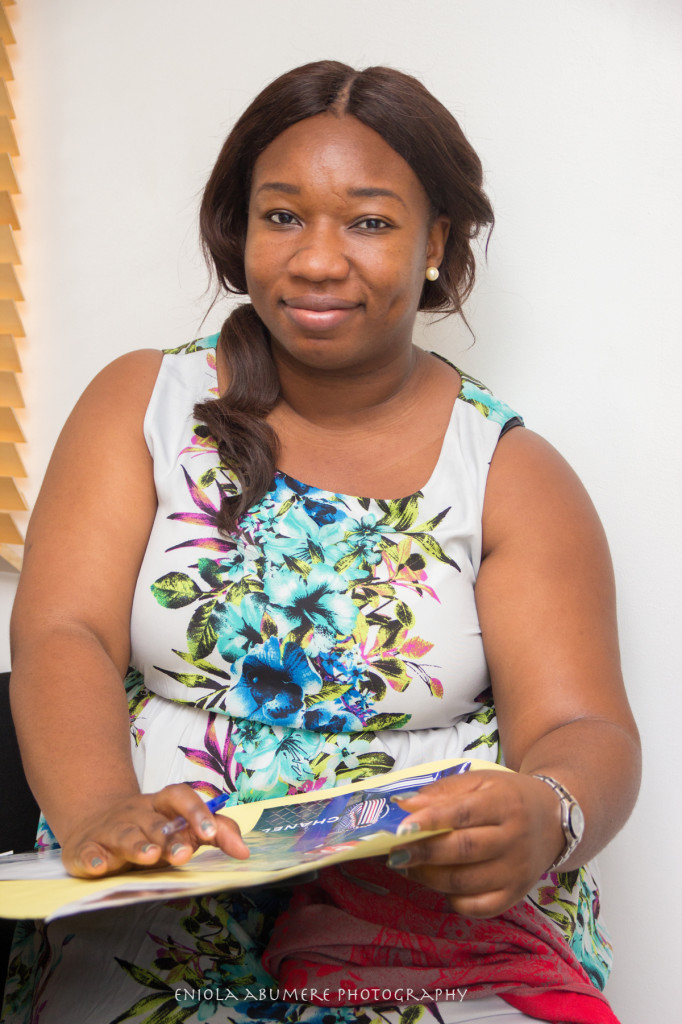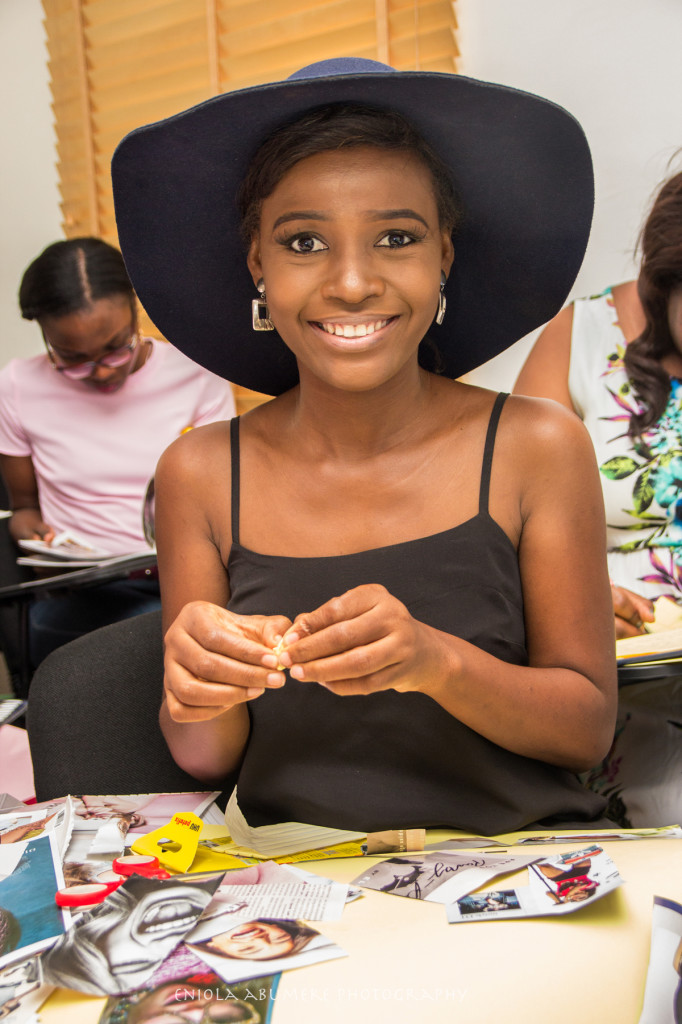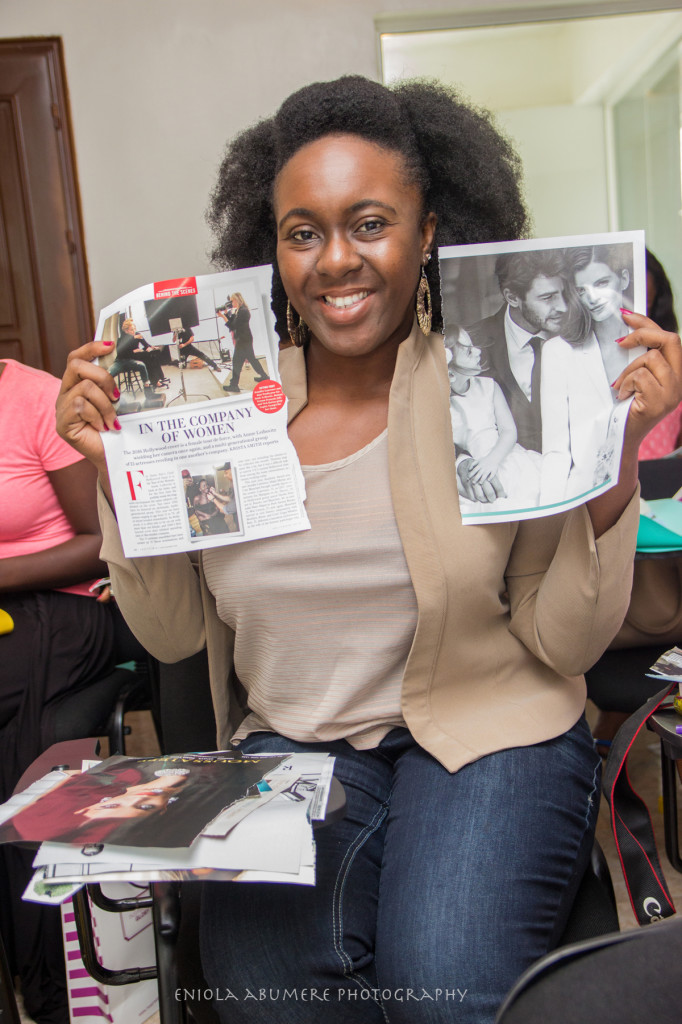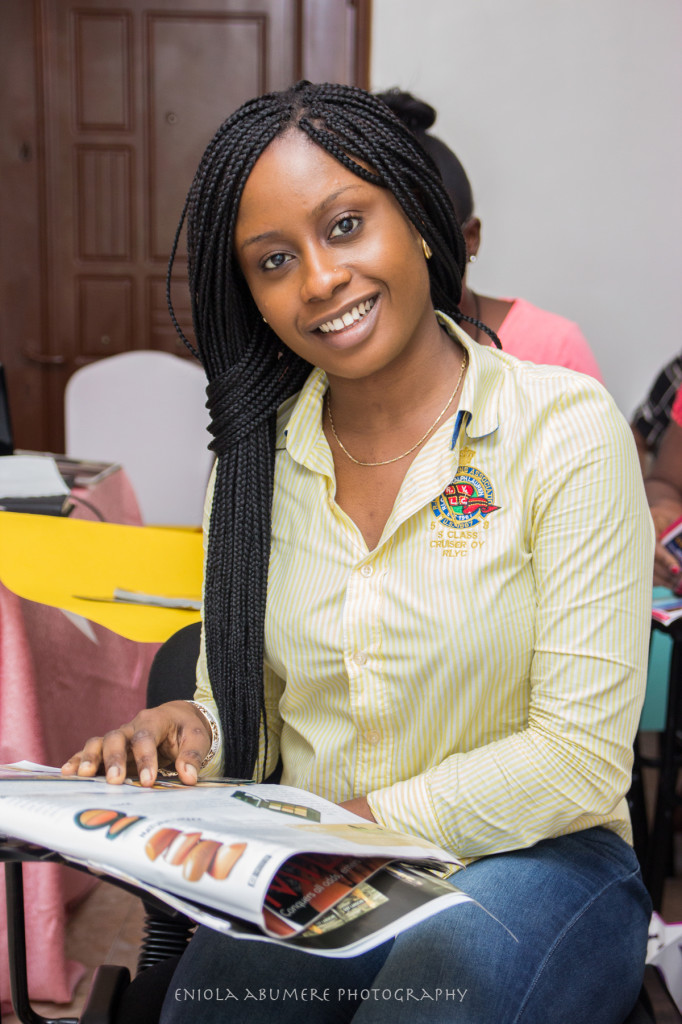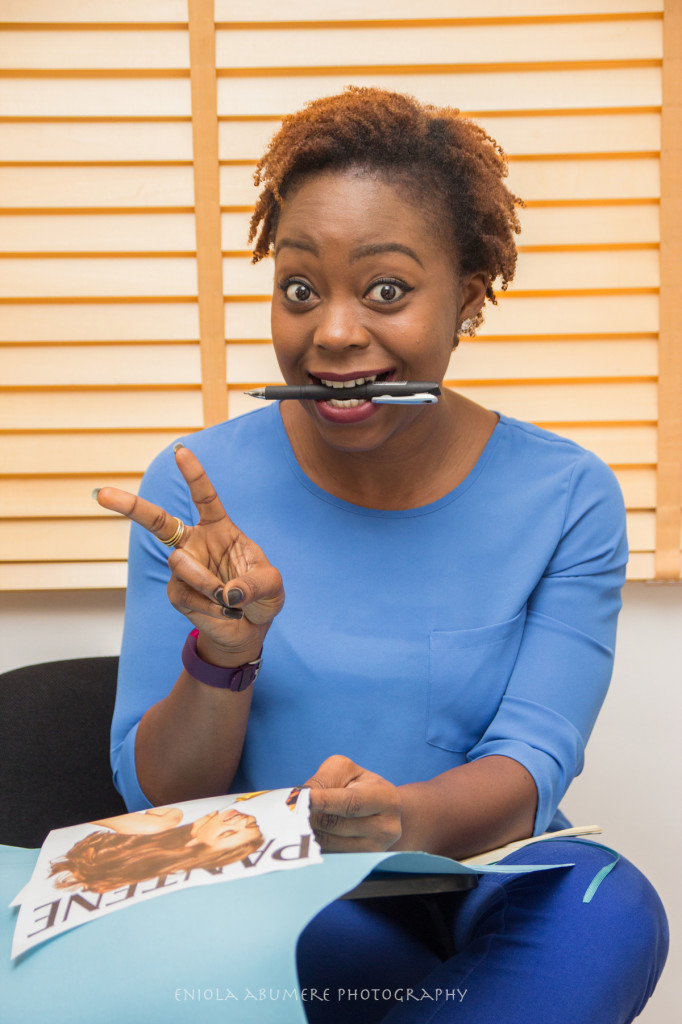 Steph Obi did her thing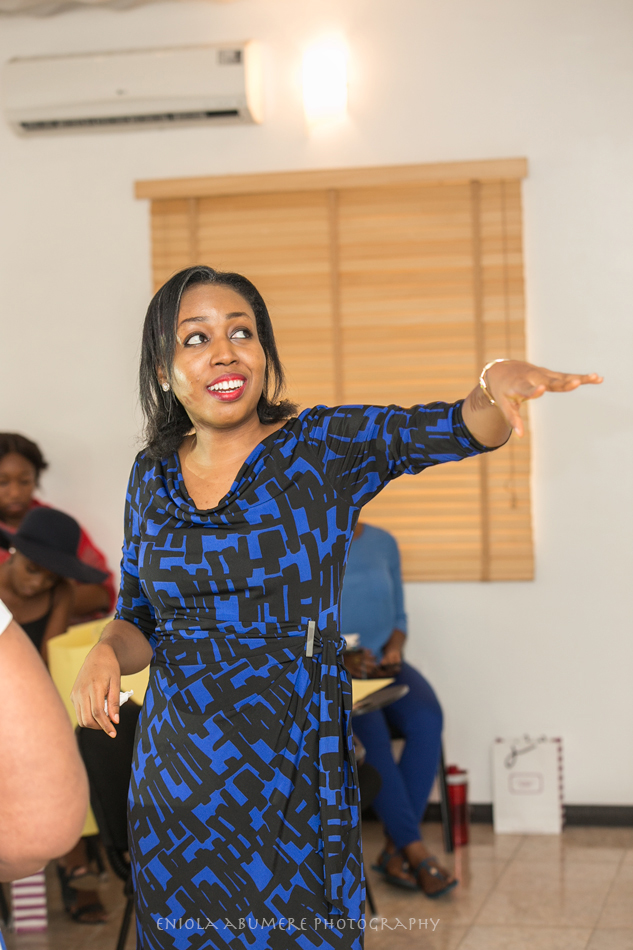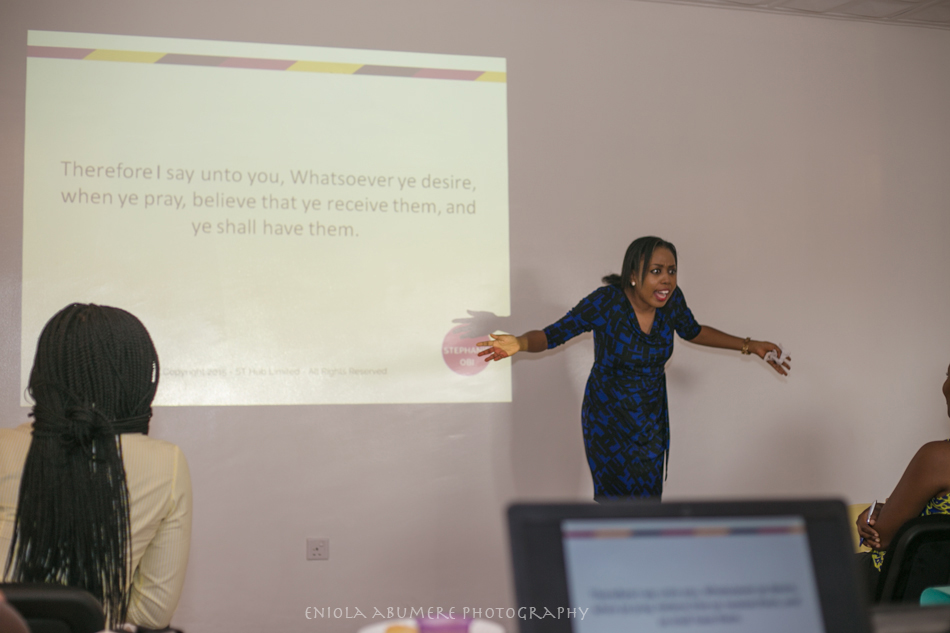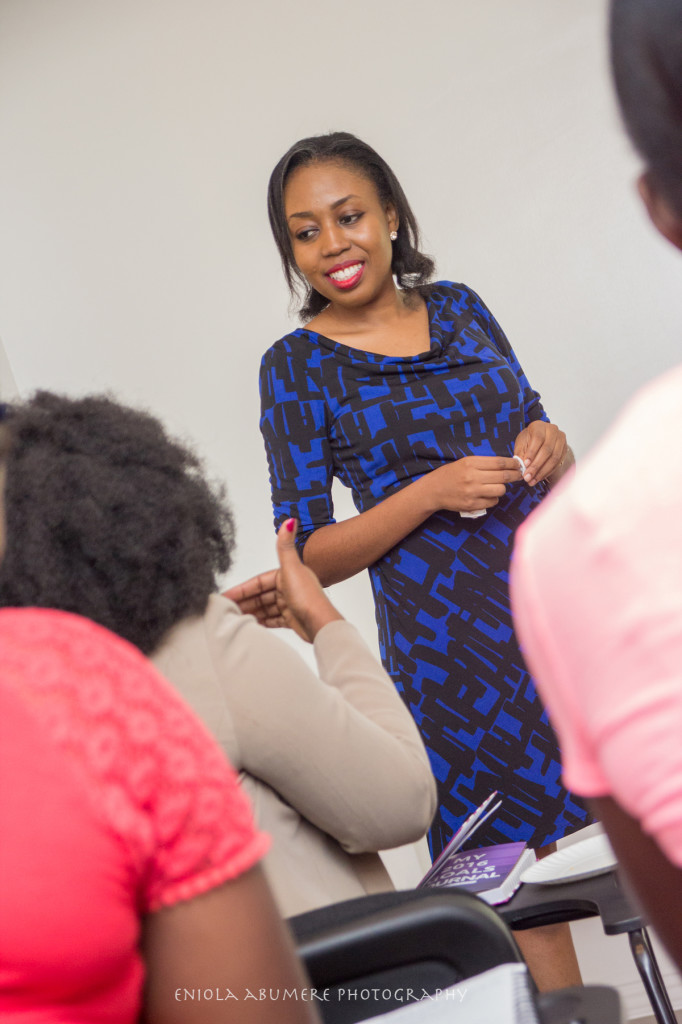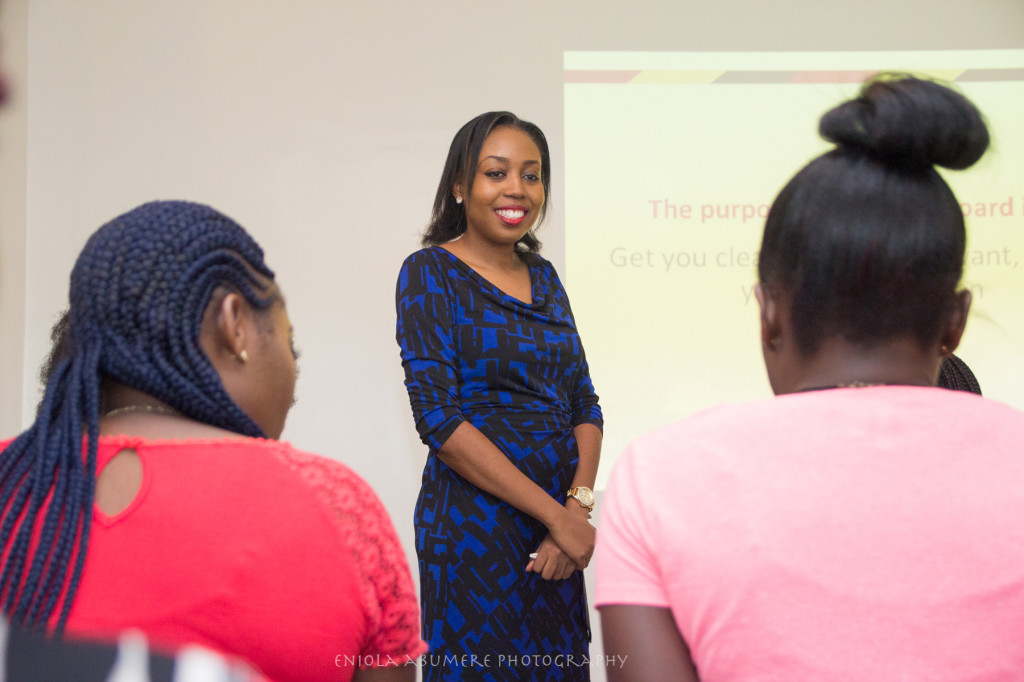 …and she even made us dance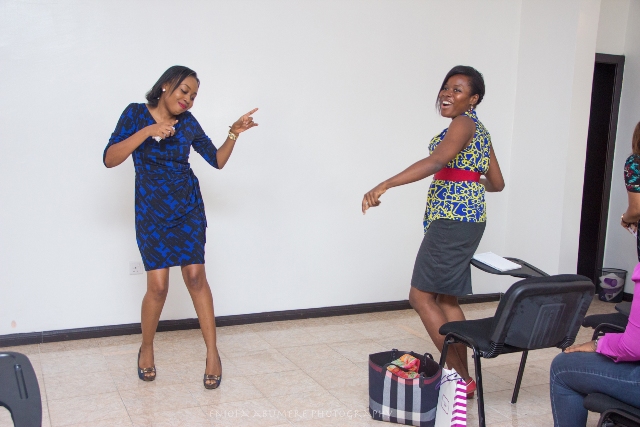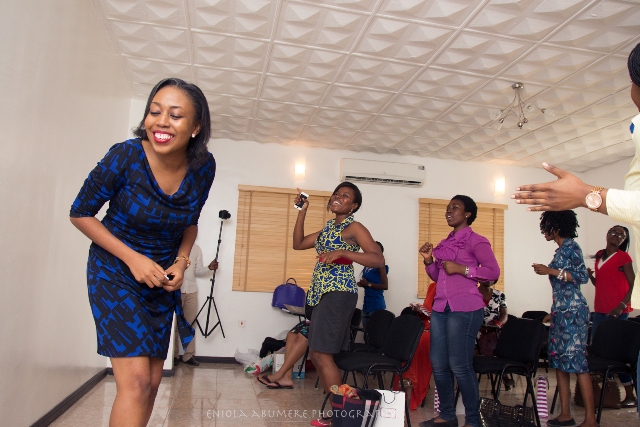 But it wasn't just about listening and dancing, it was about doing…guests created their personal vision boards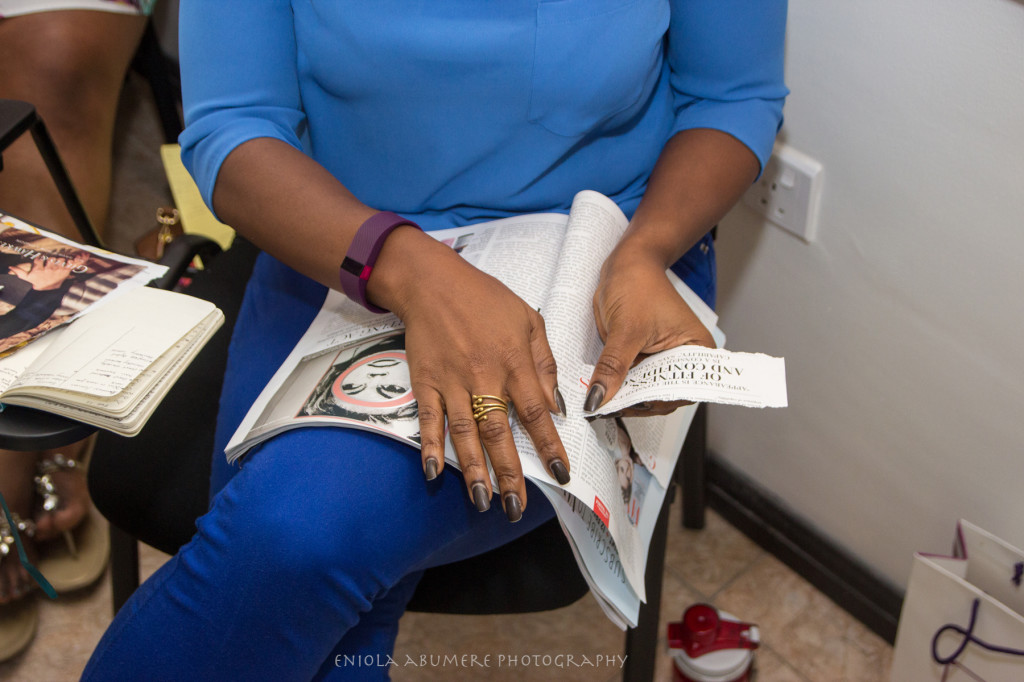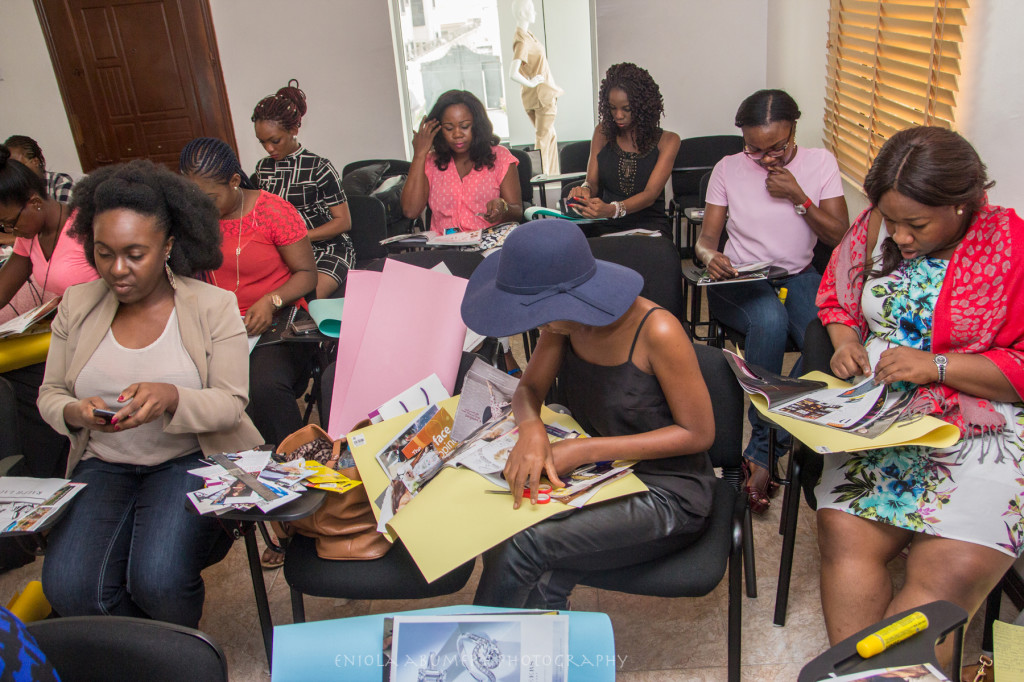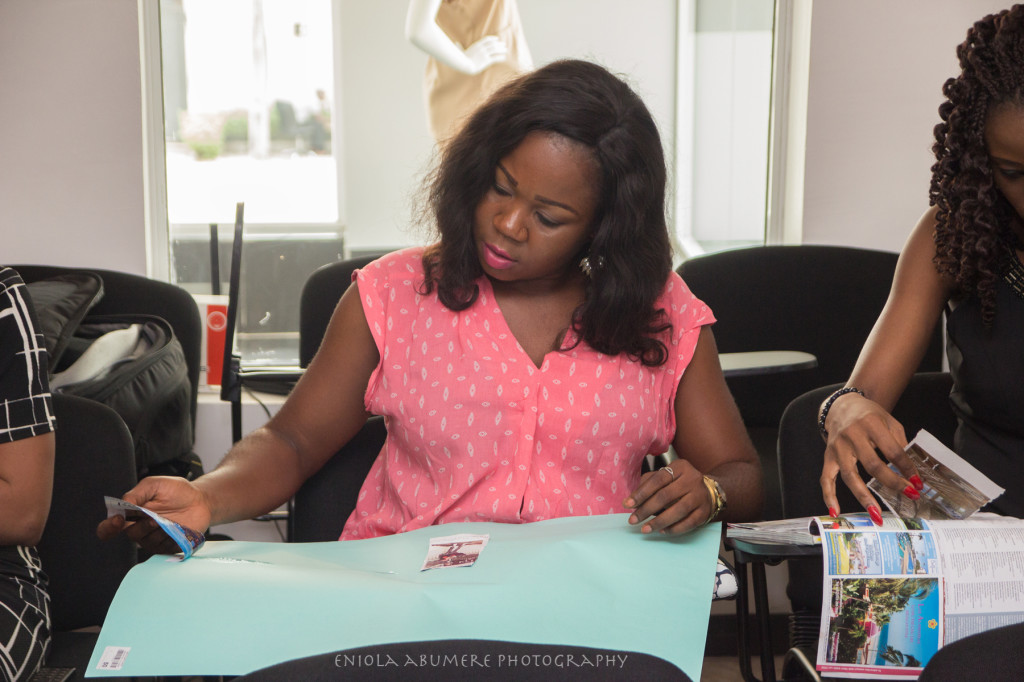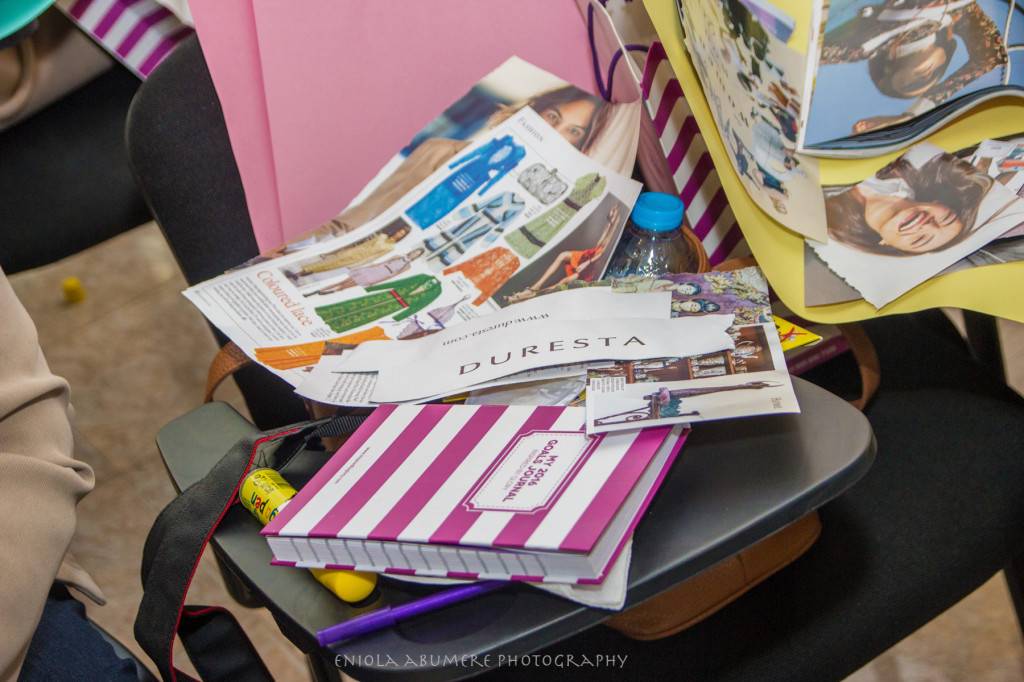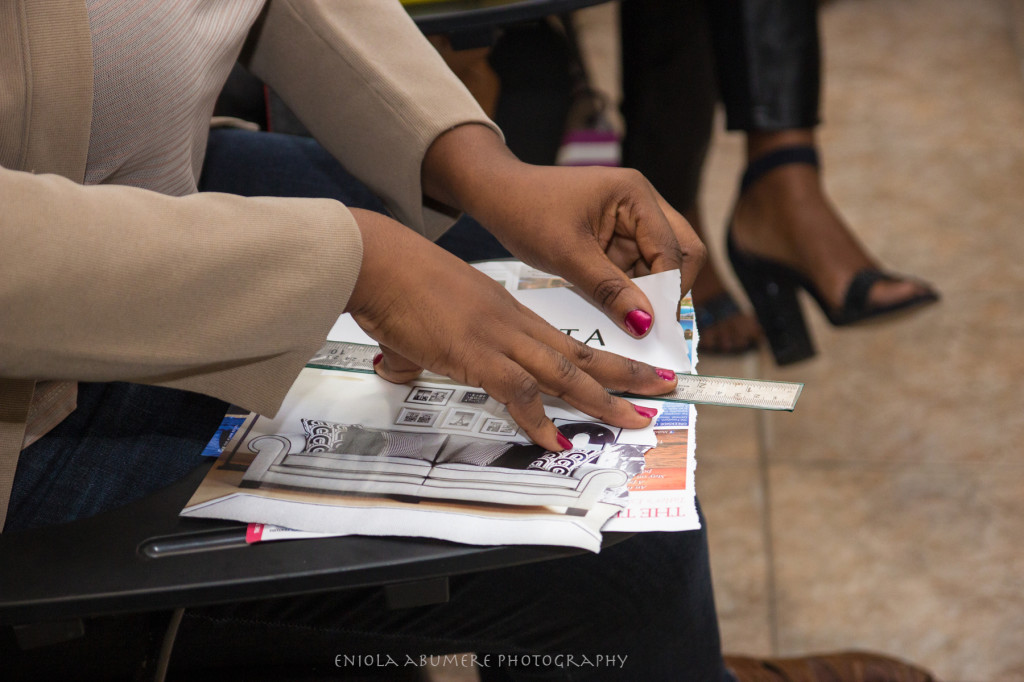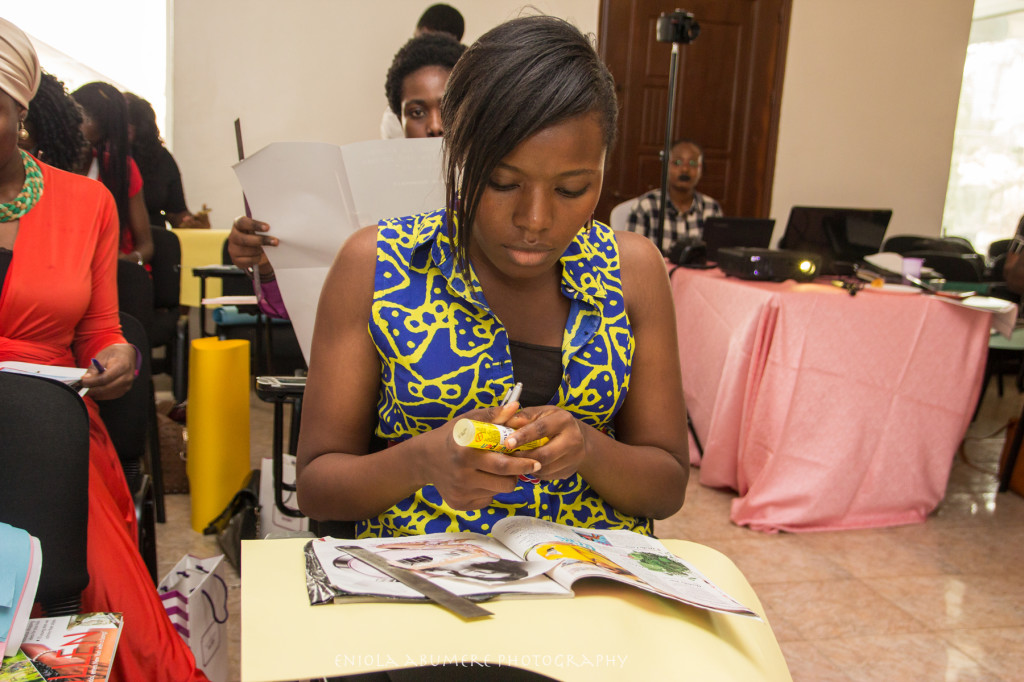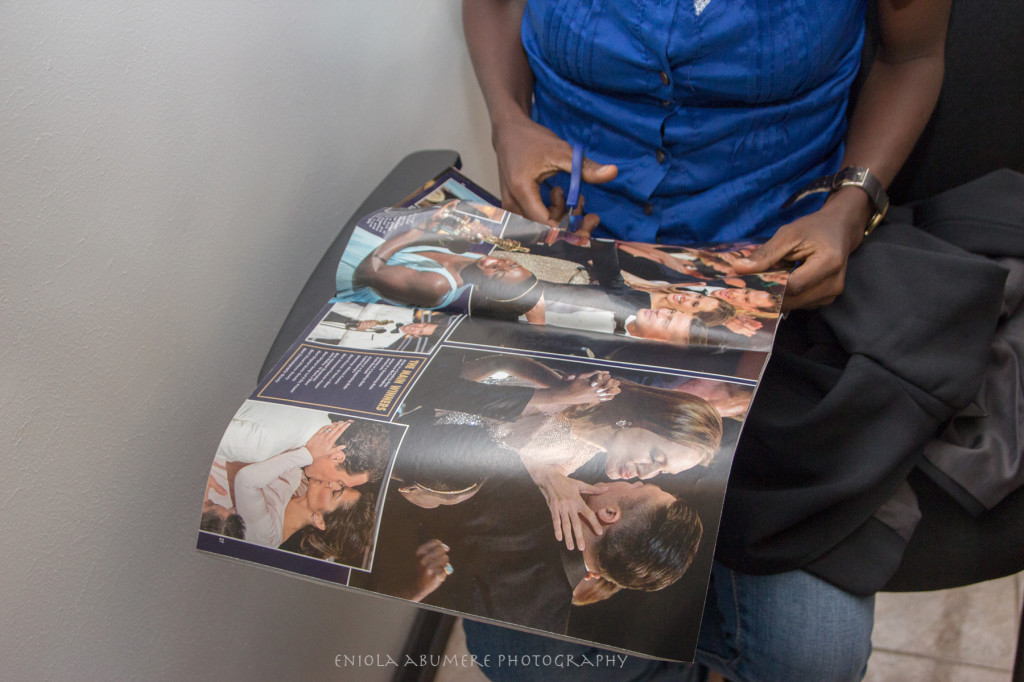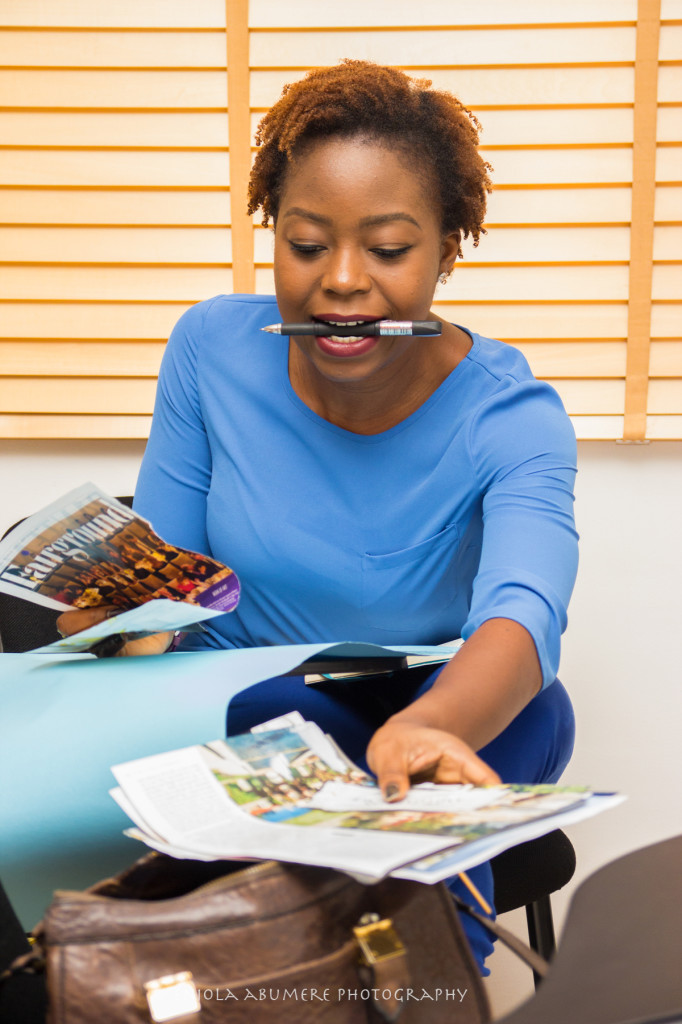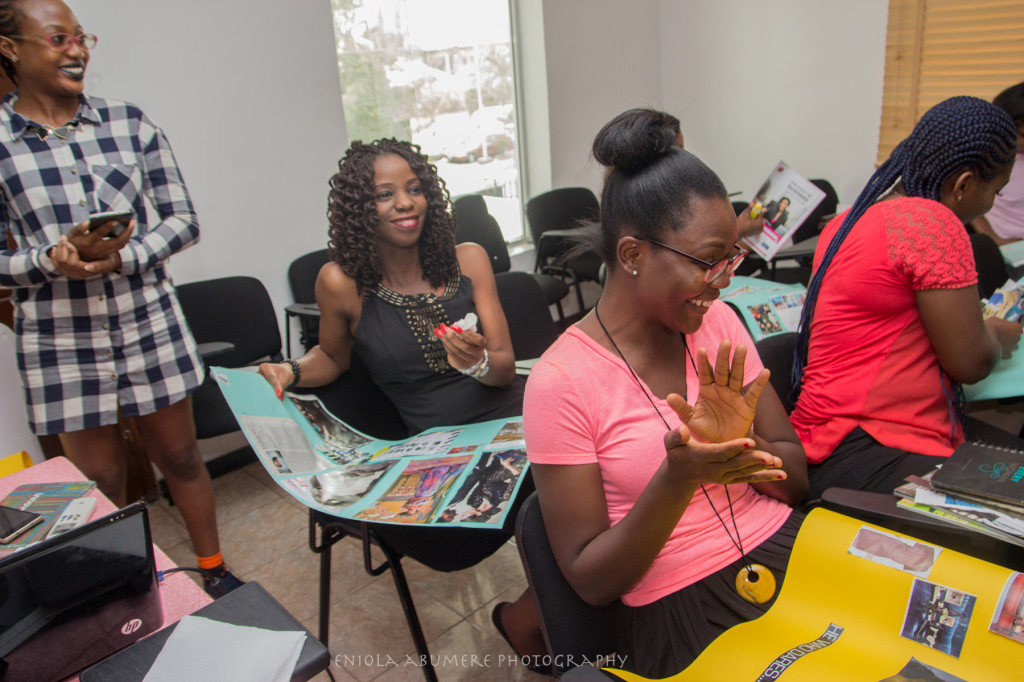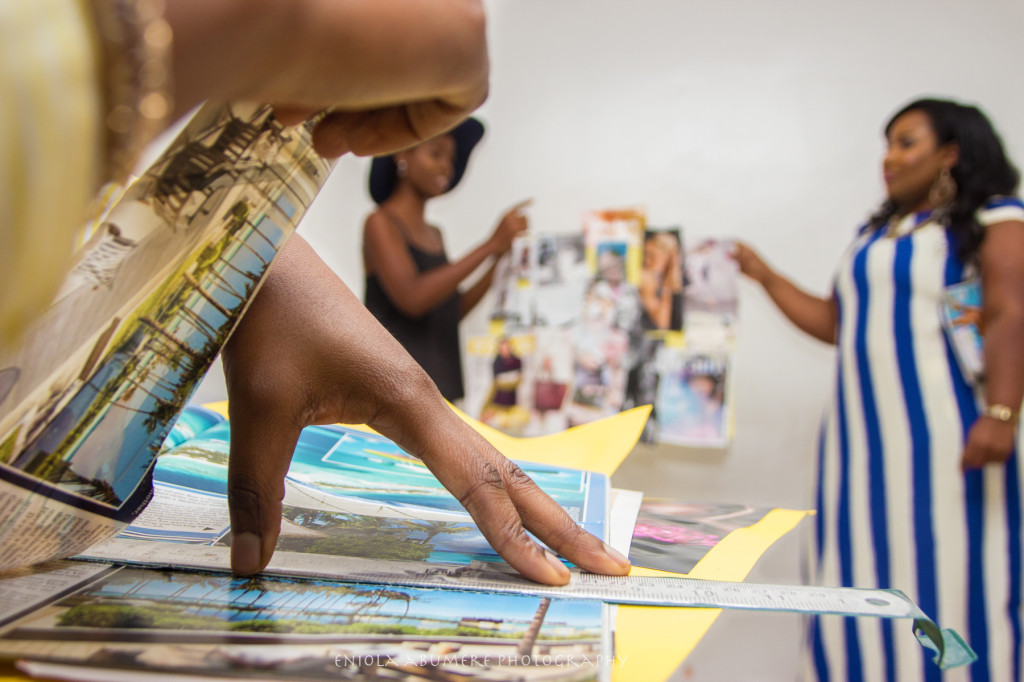 Vision Board Show and tell :)- we shared our goals with each other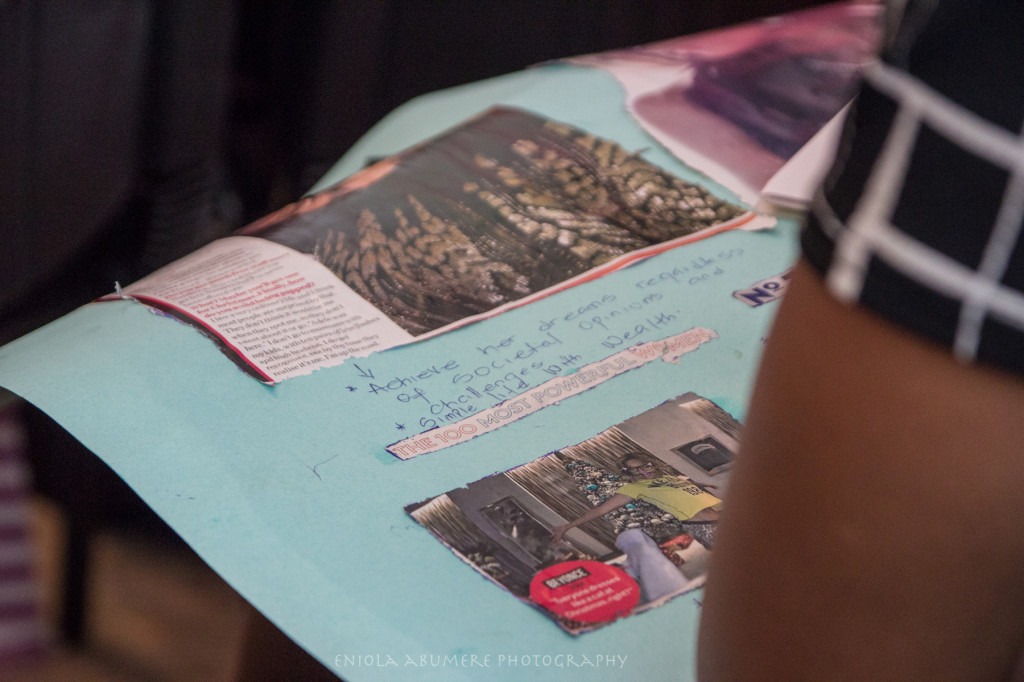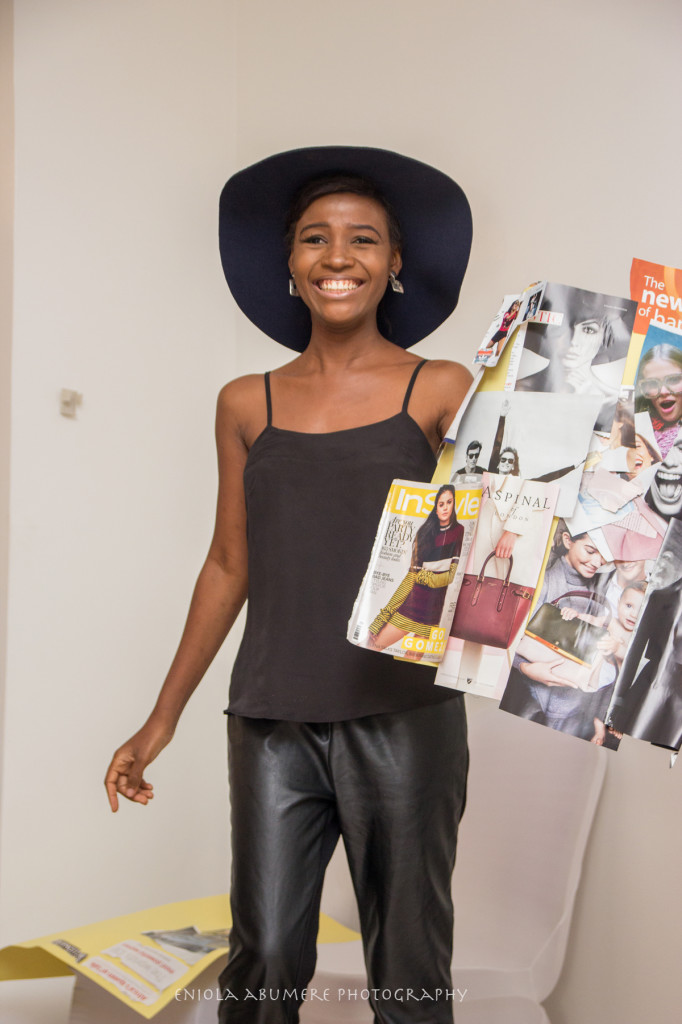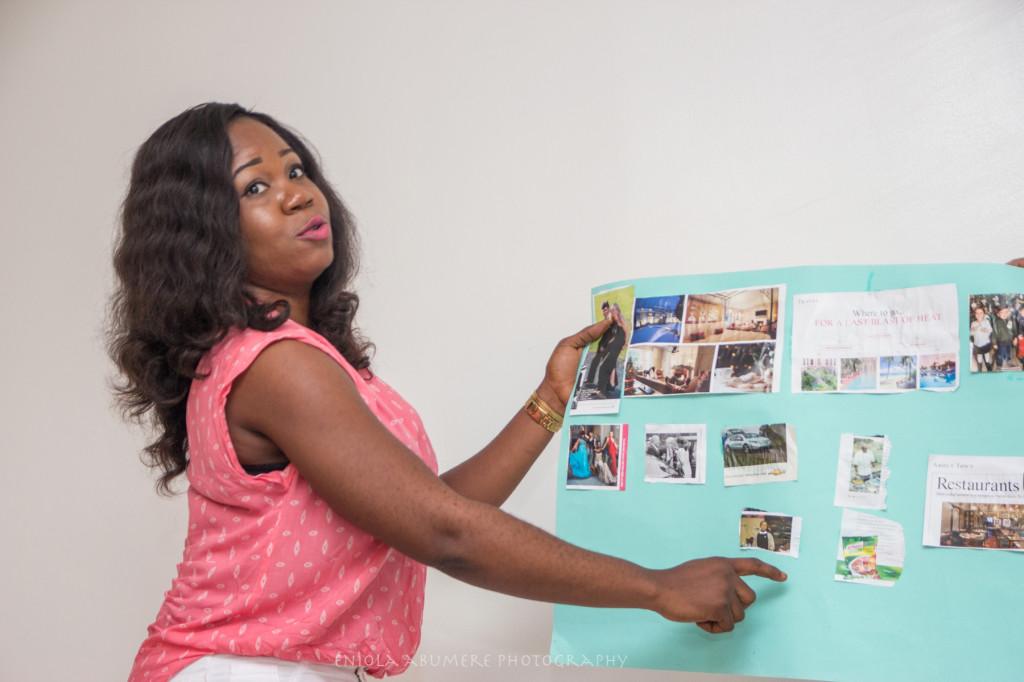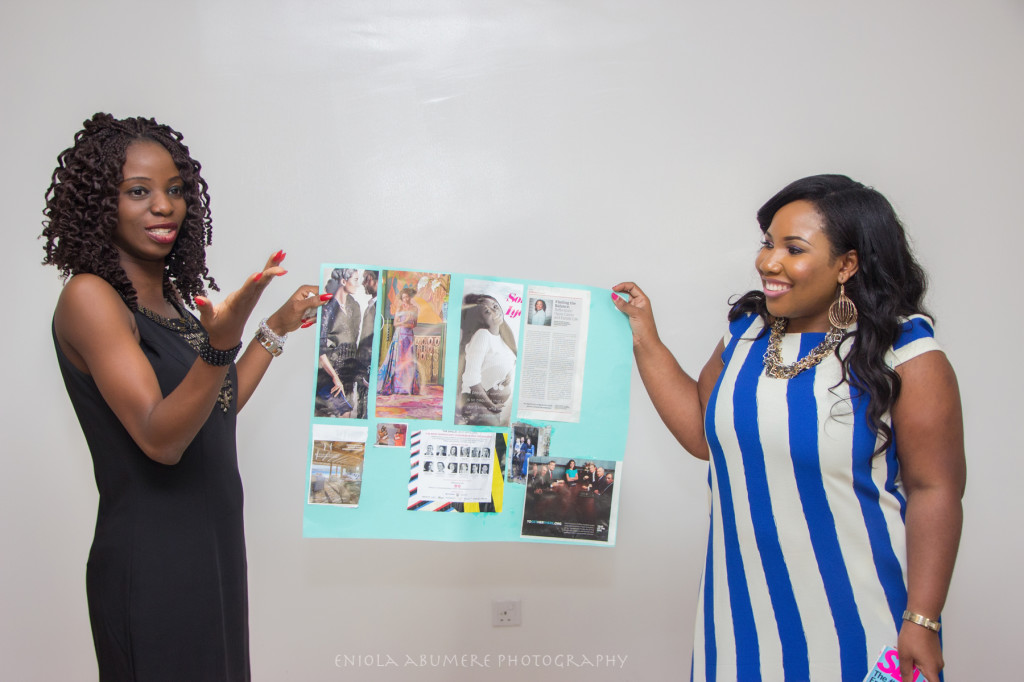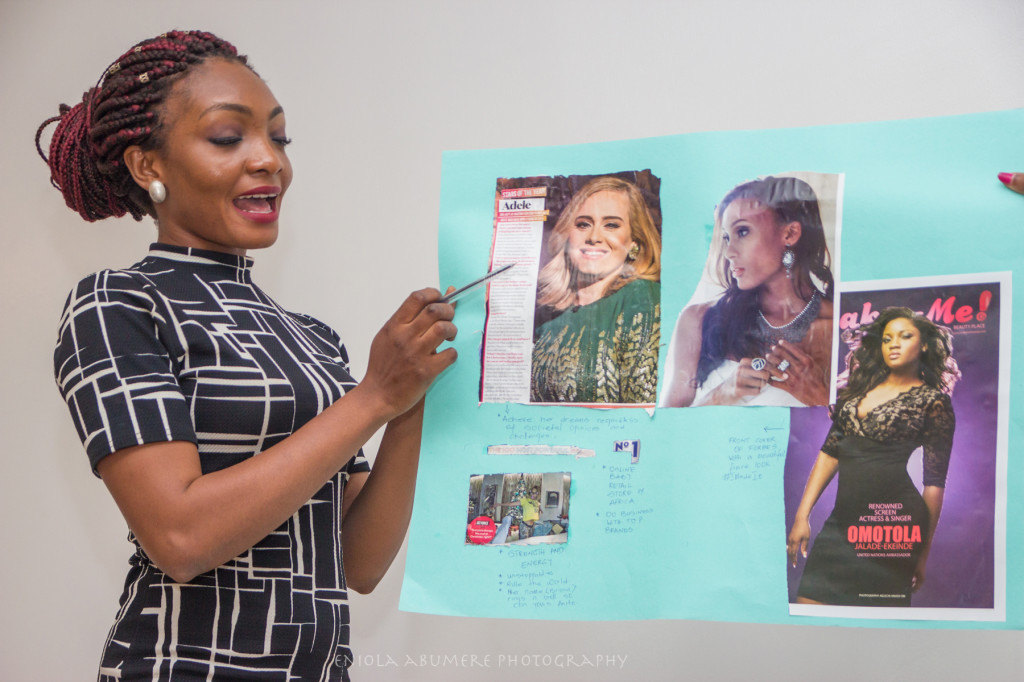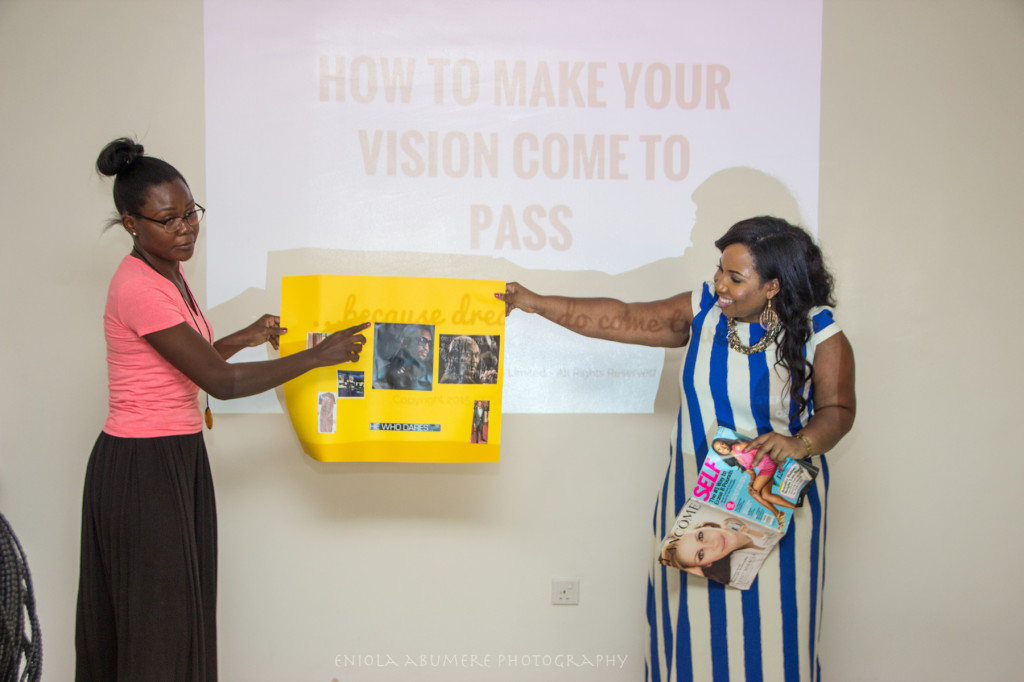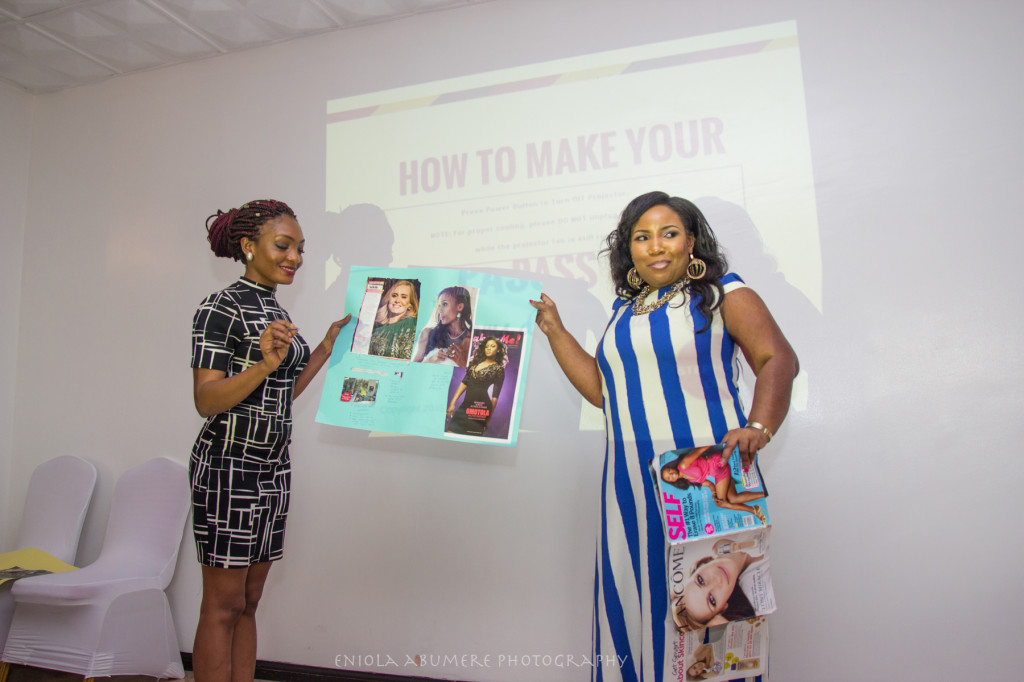 Then it was time for the Self Love Queen to take us on a journey of authenticity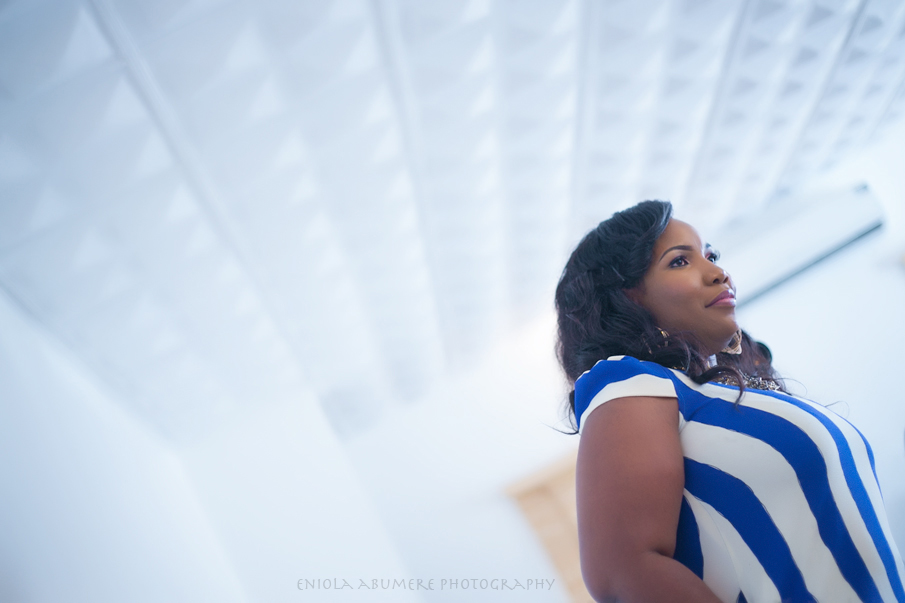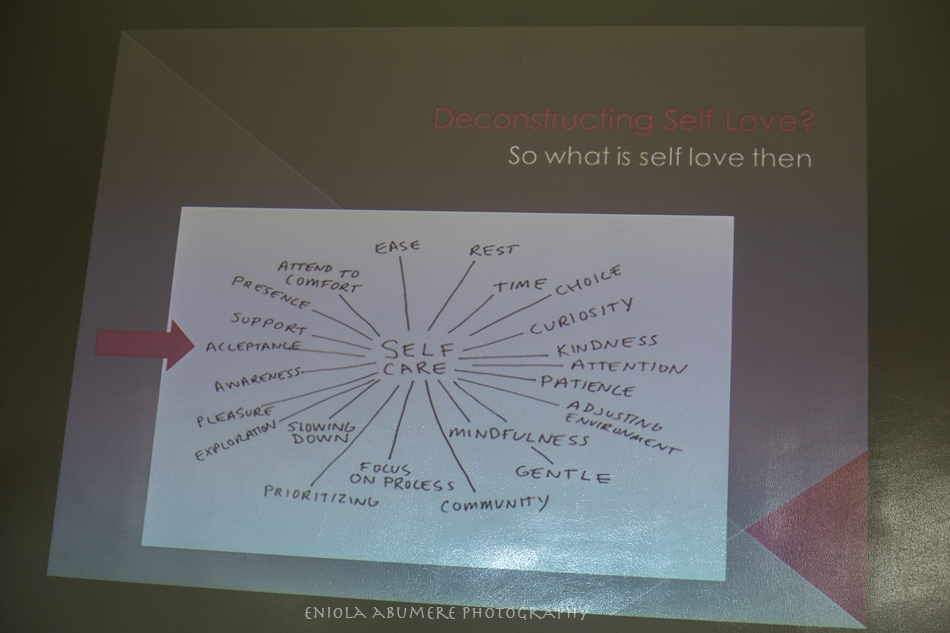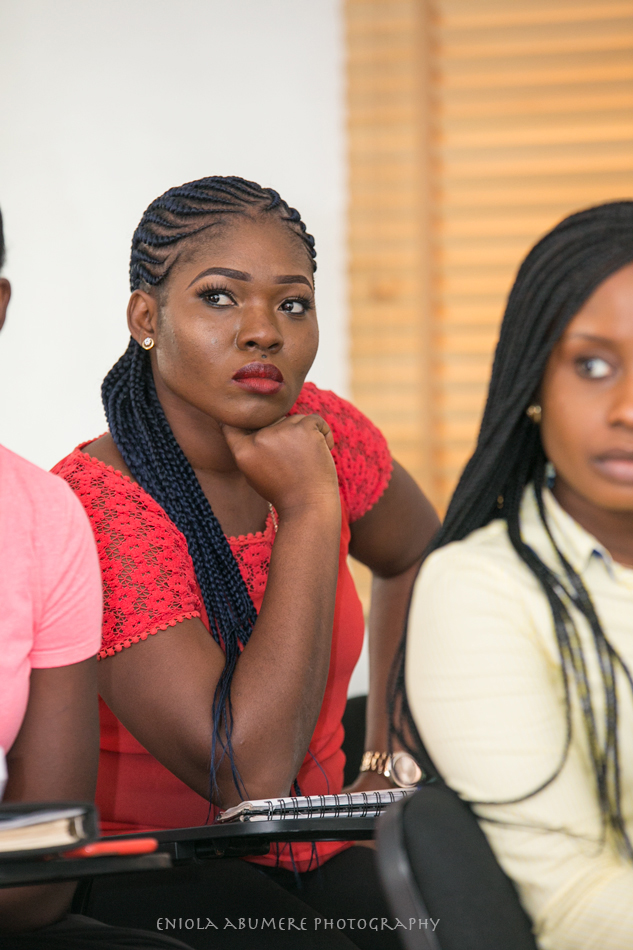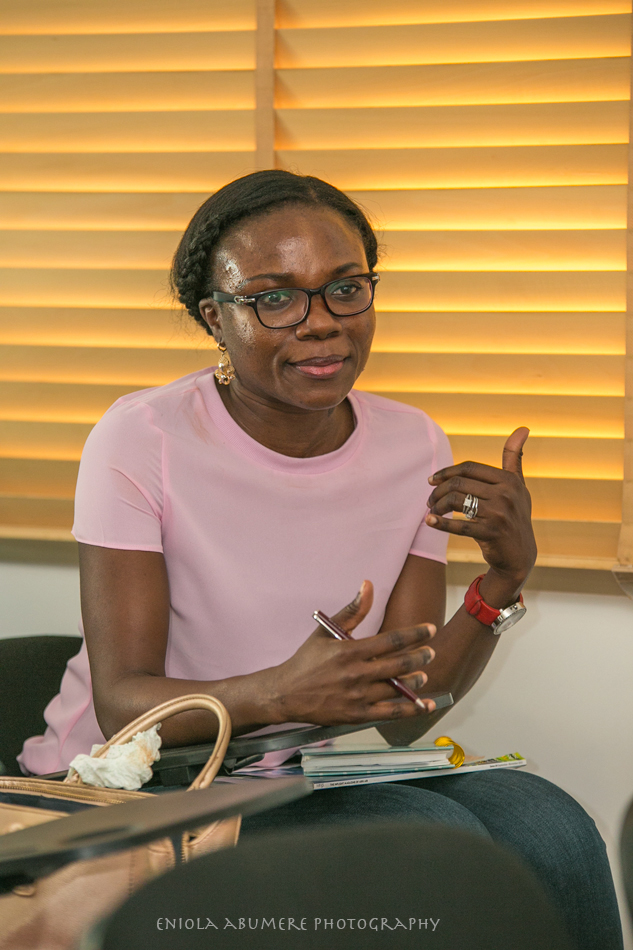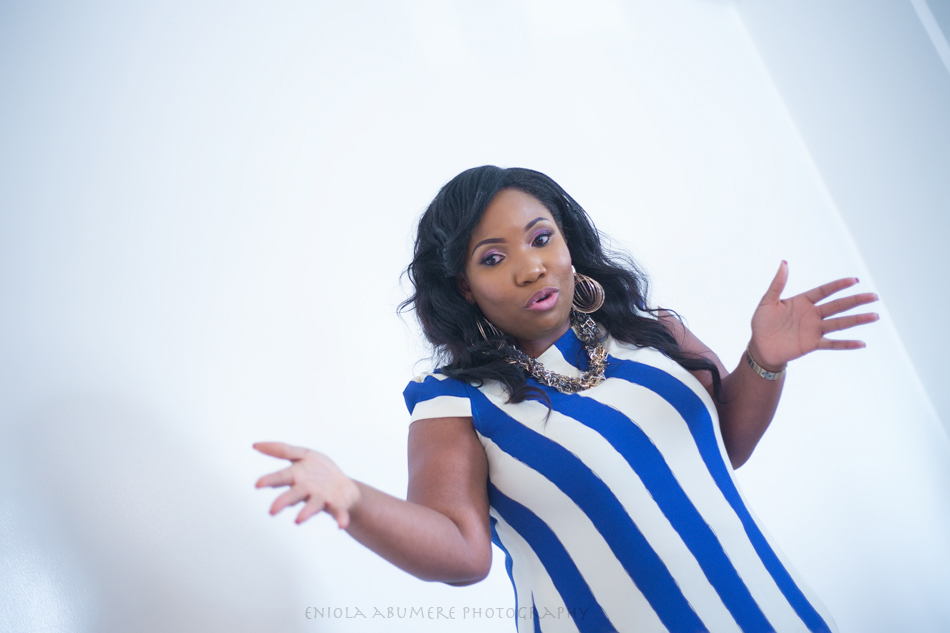 And we crowned it all with Omilola- Africa's premier wealth coach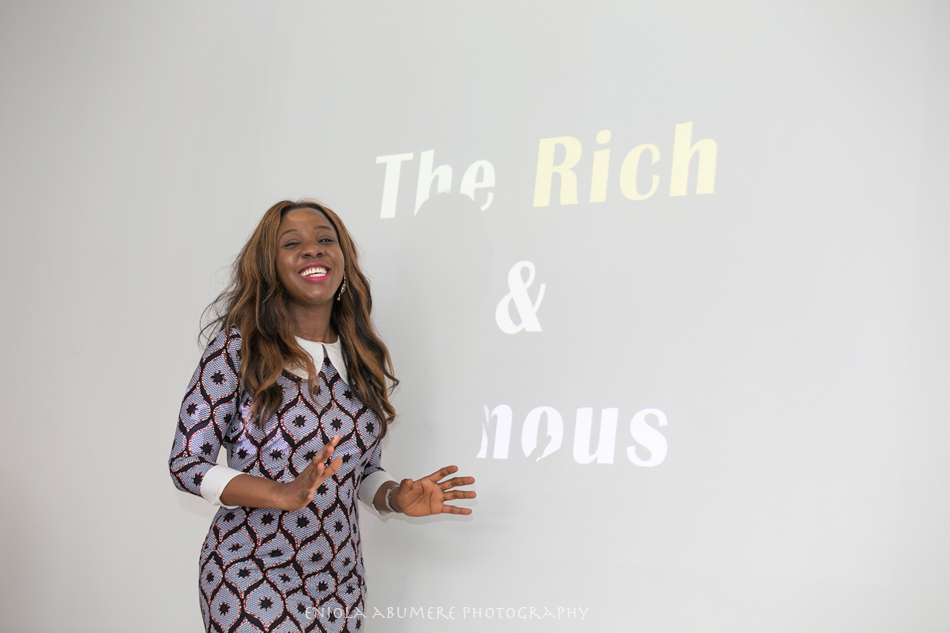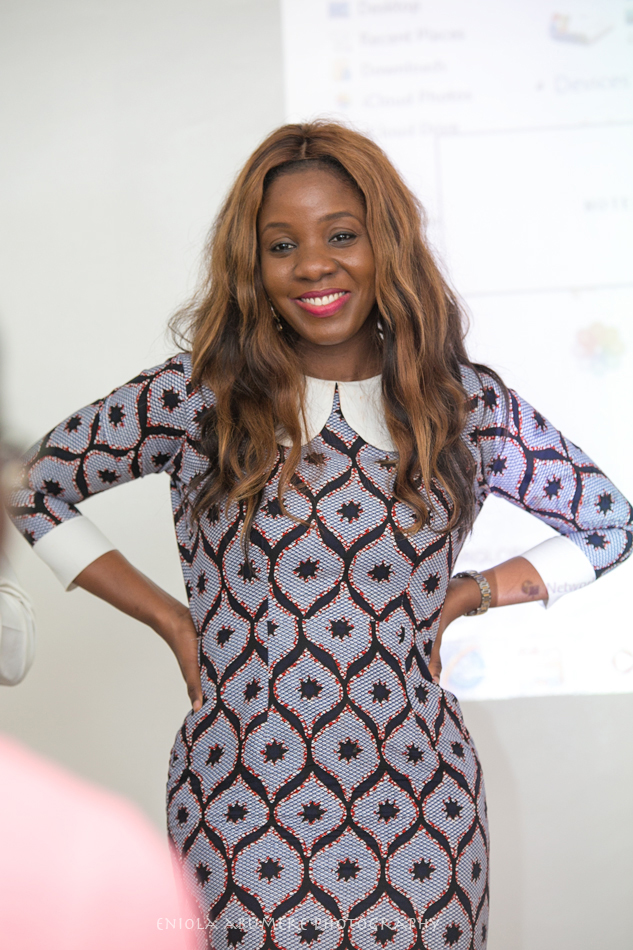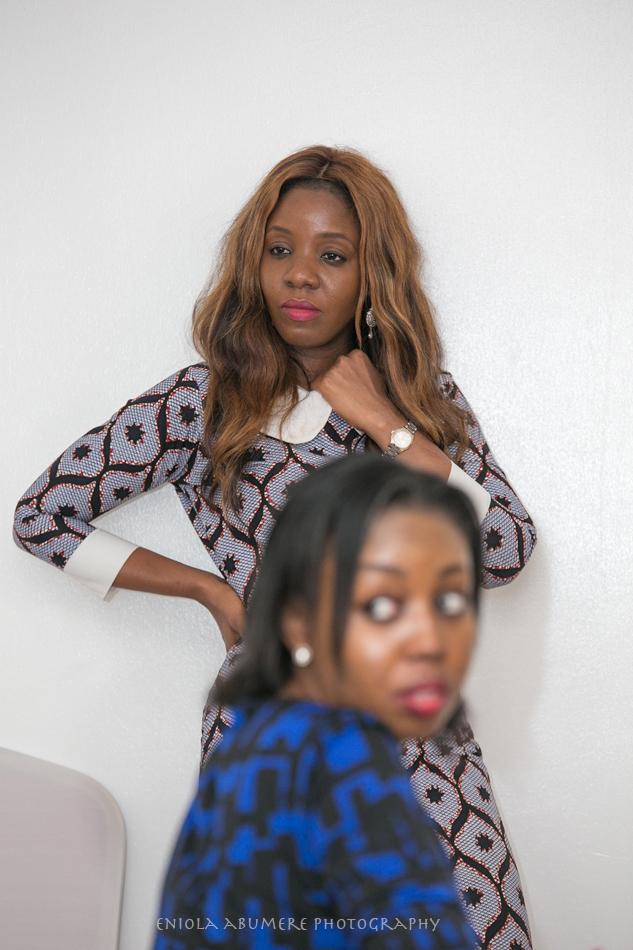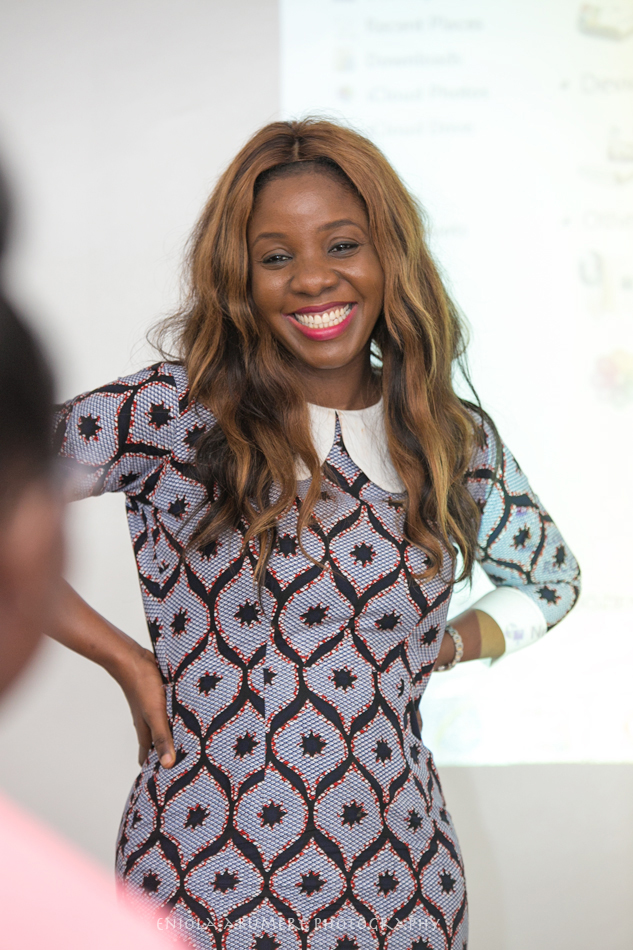 There was a lot of note taking and guests put our #My2016GoalsJournal to good use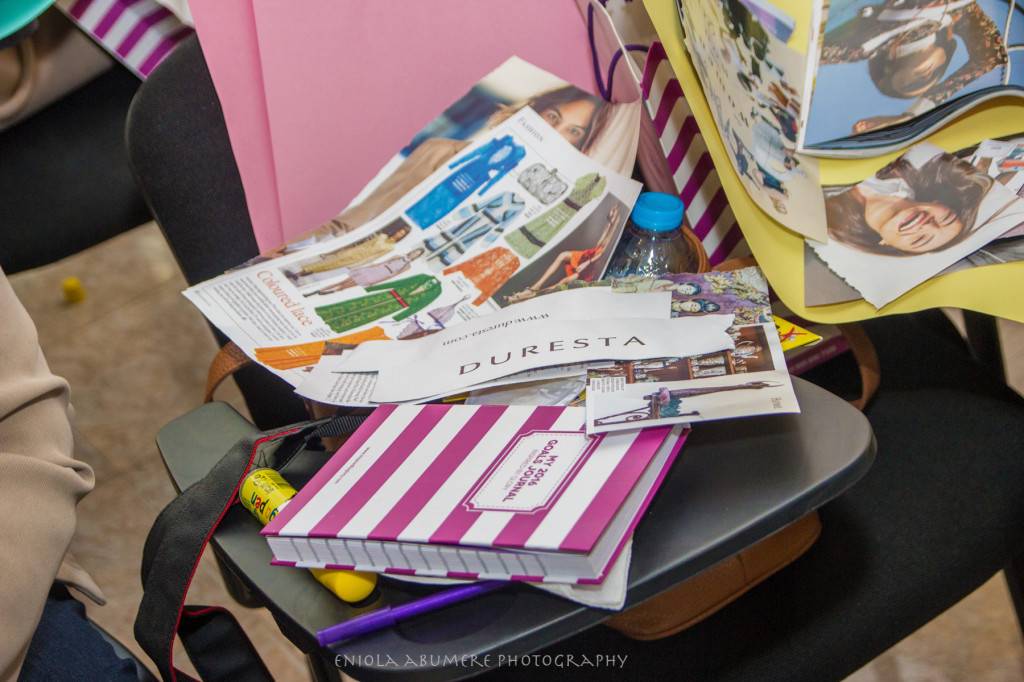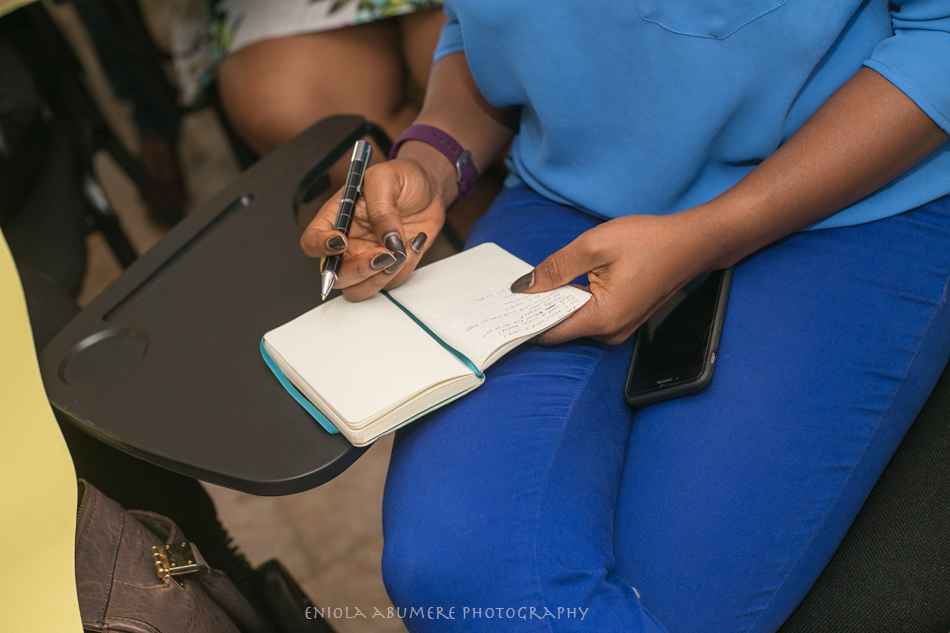 We also got to ask questions and laugh…a lot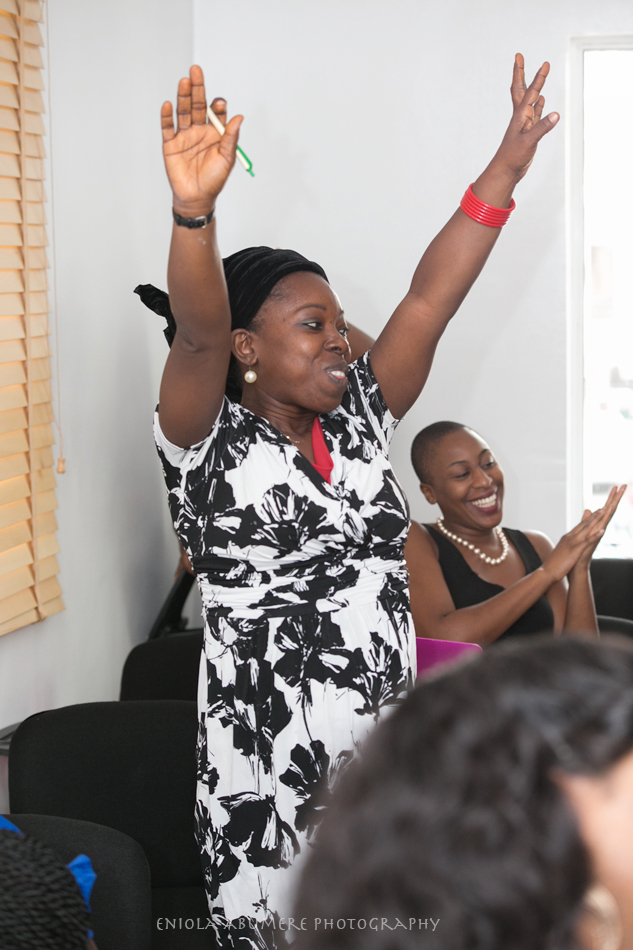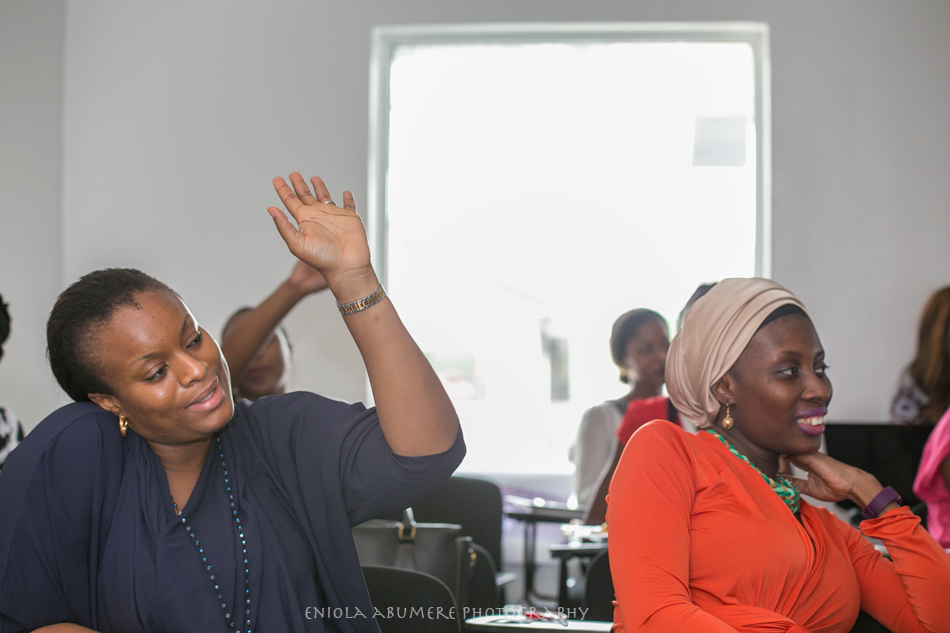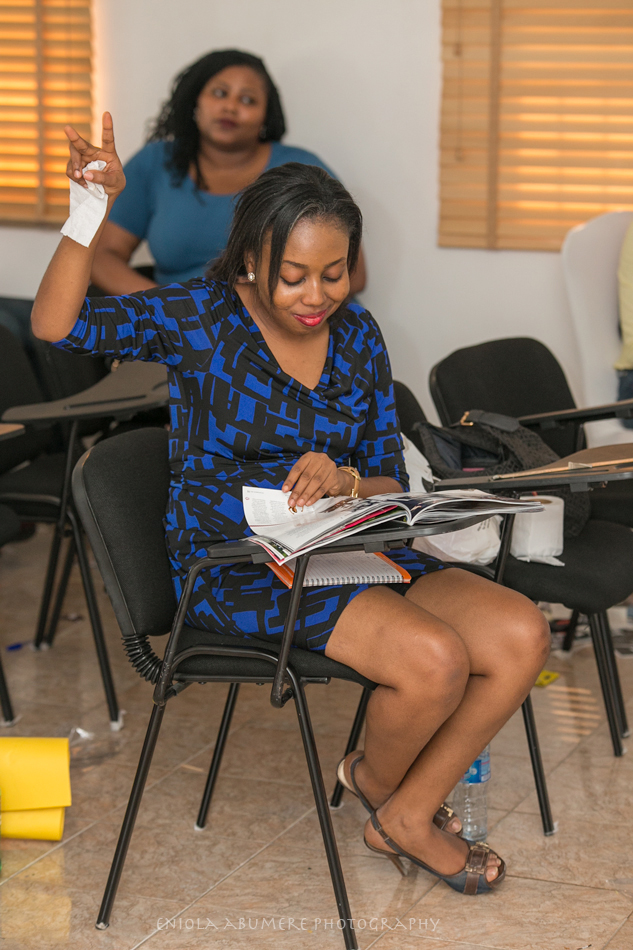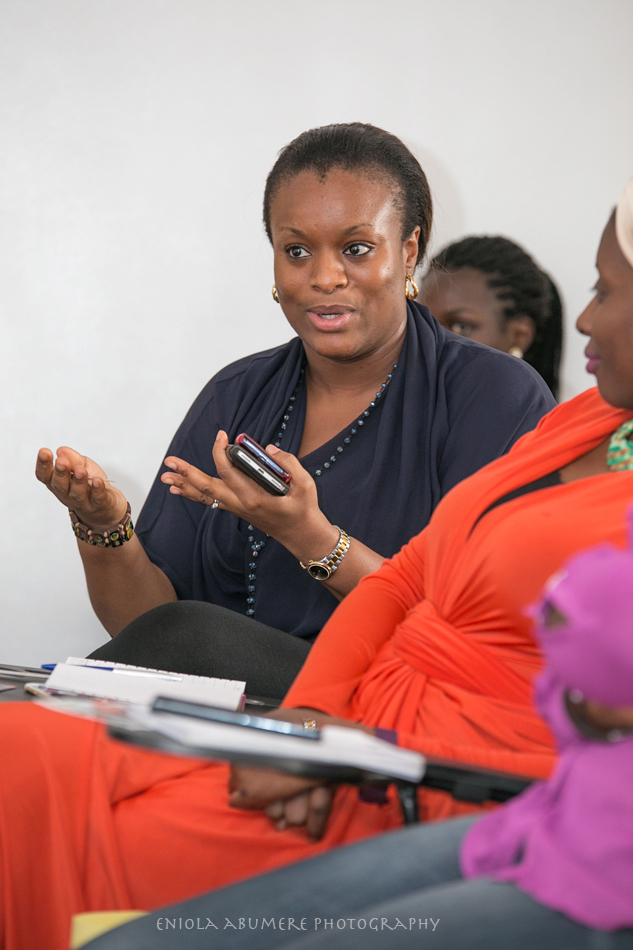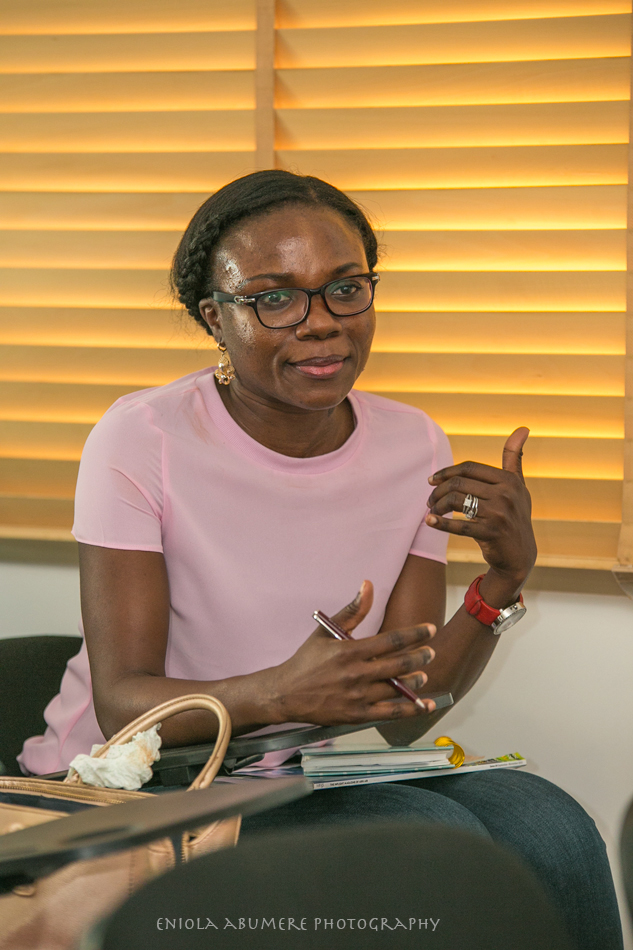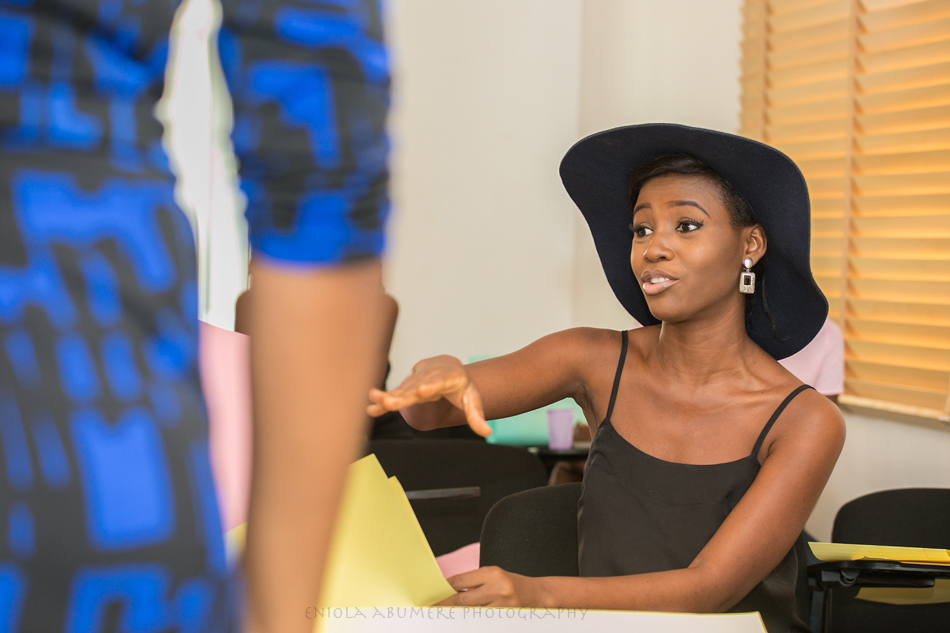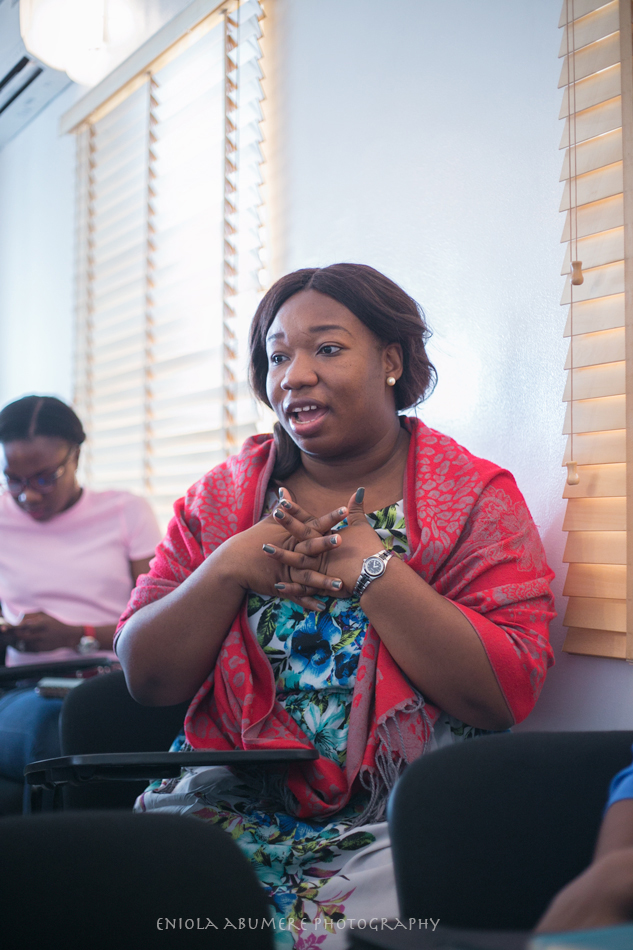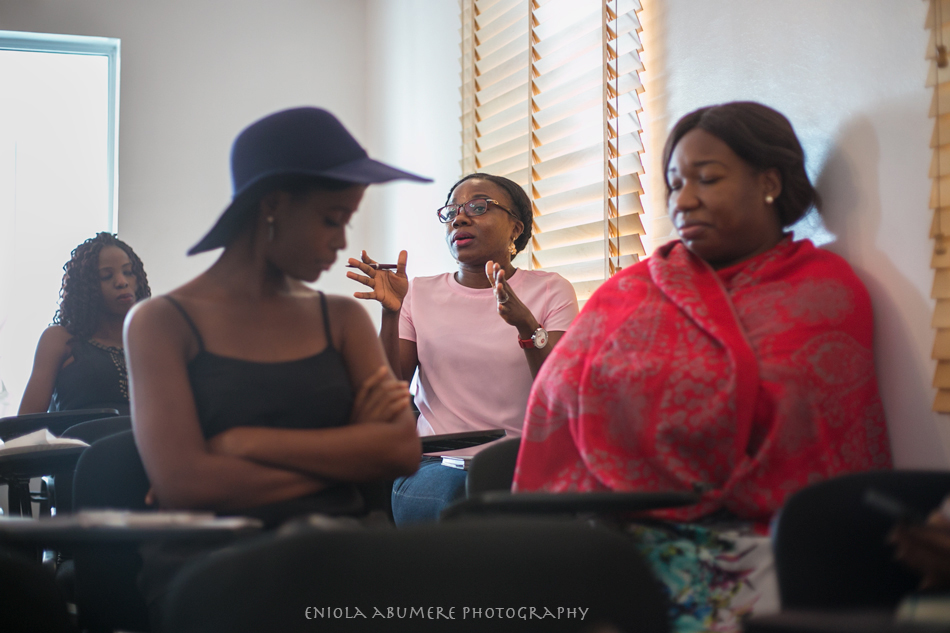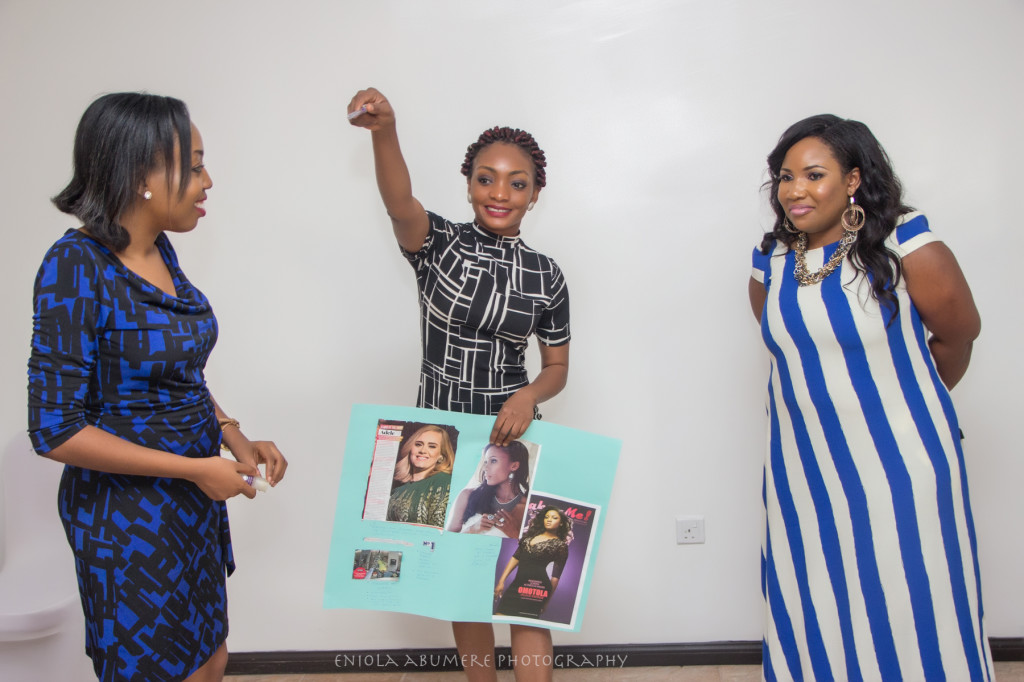 And…as you know no event is complete without banner and group pictures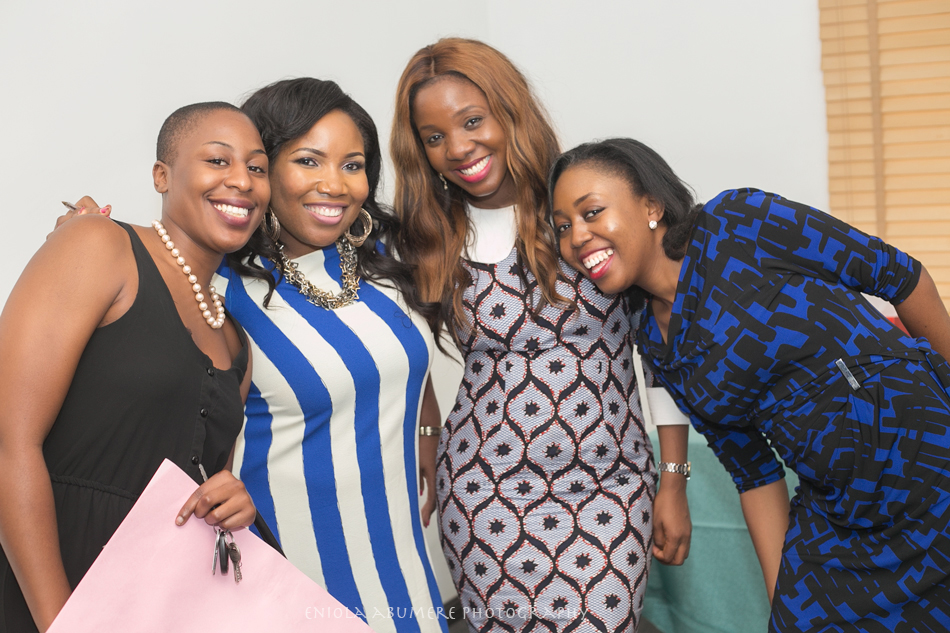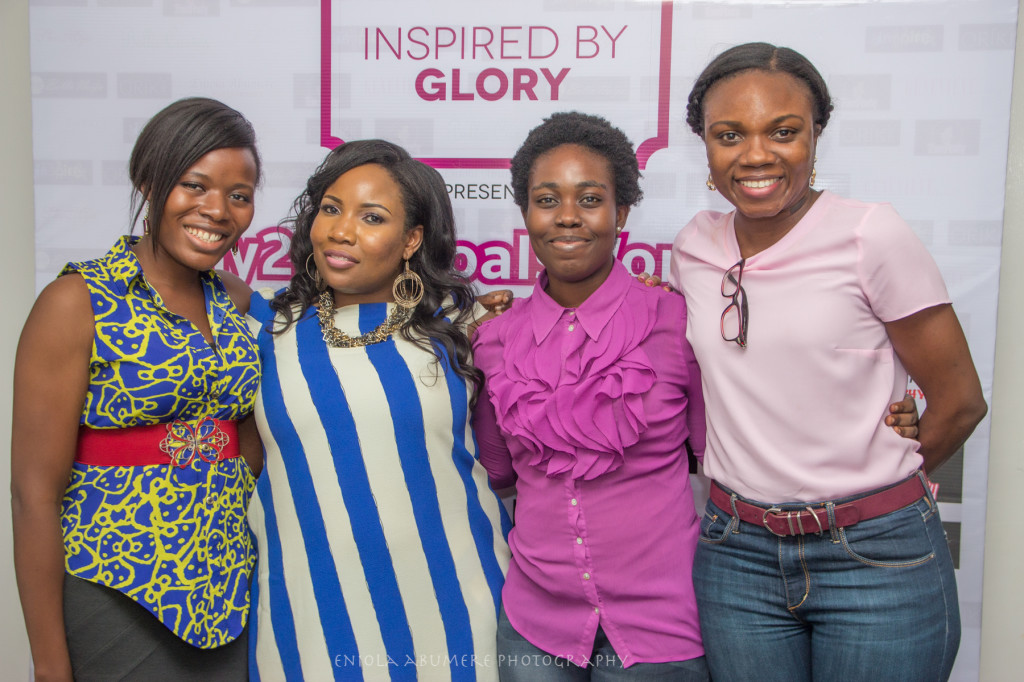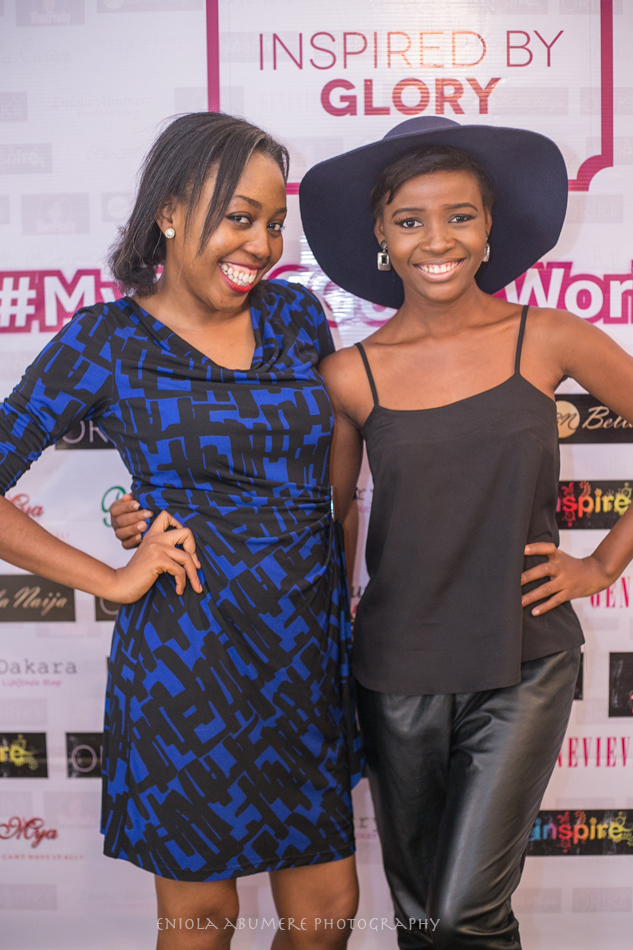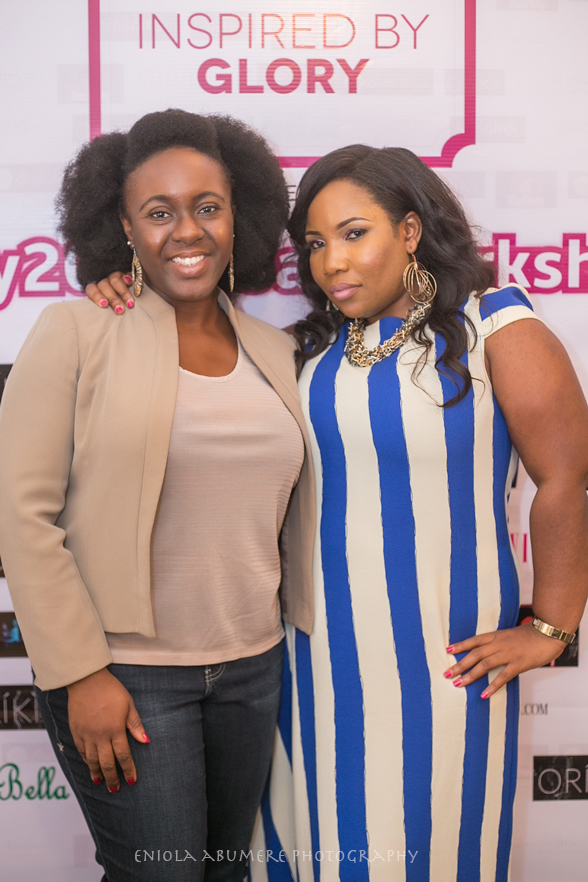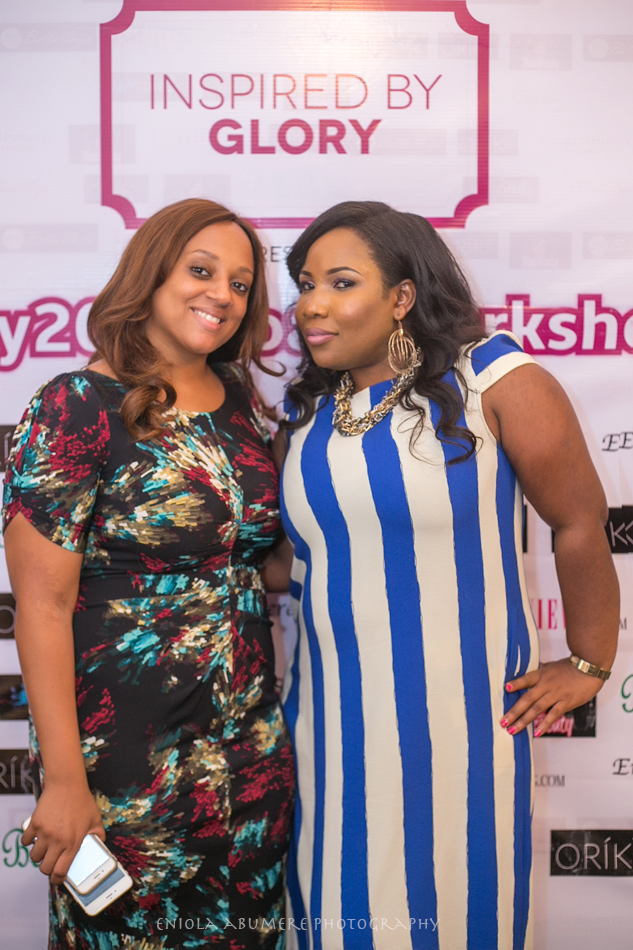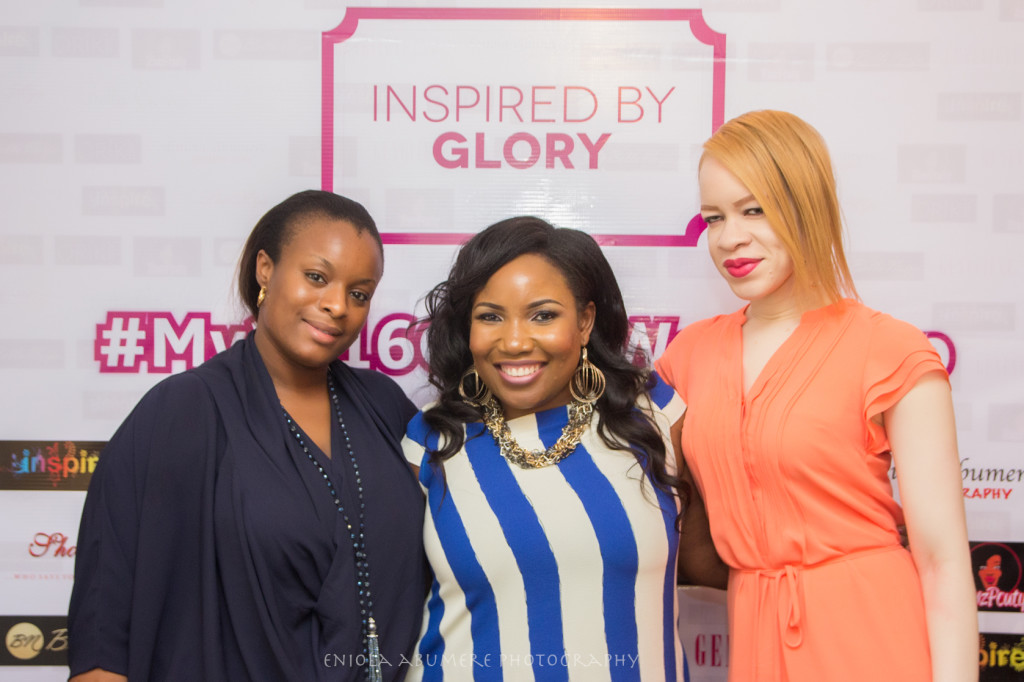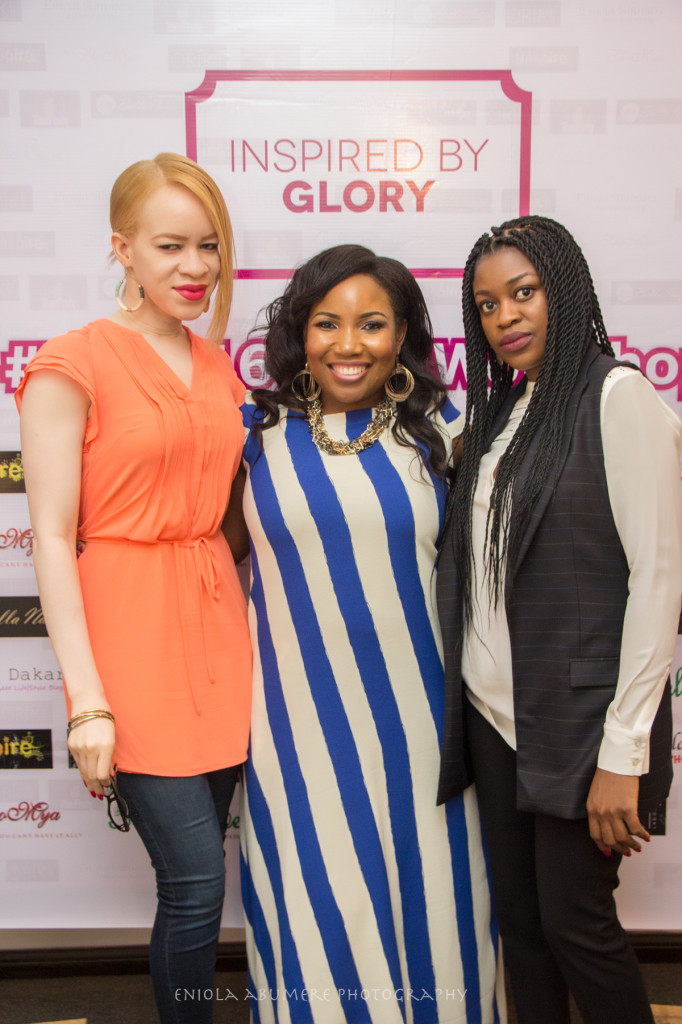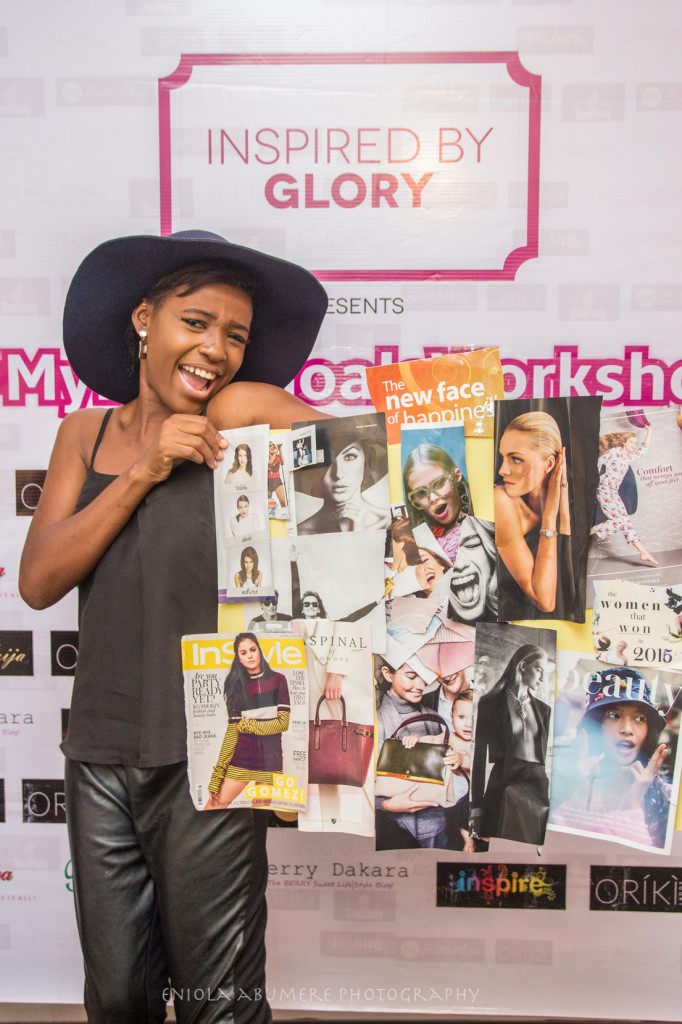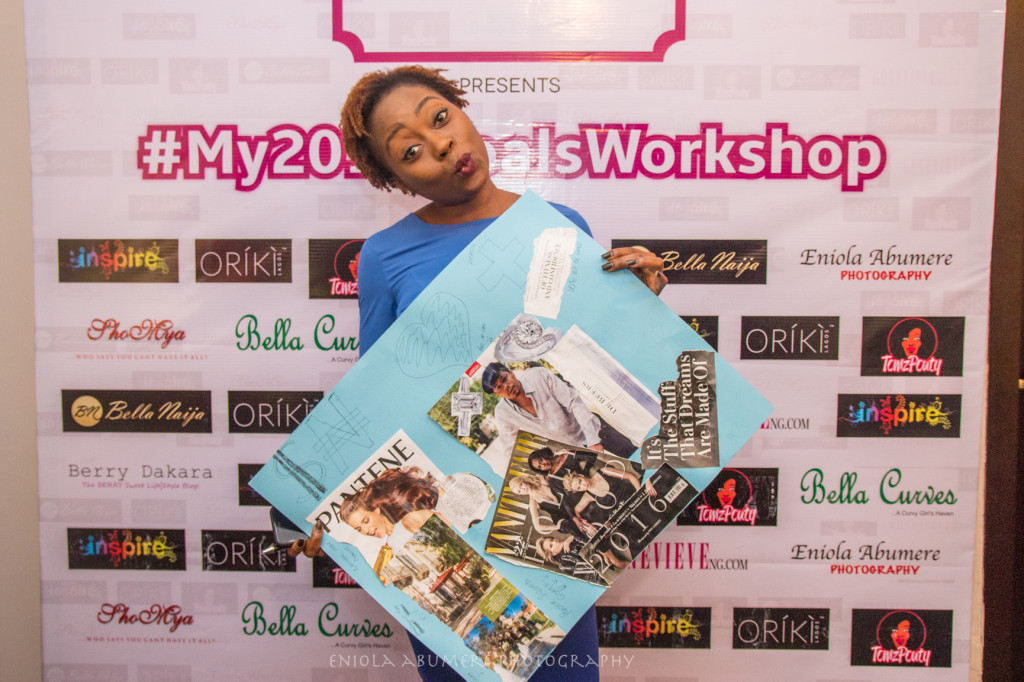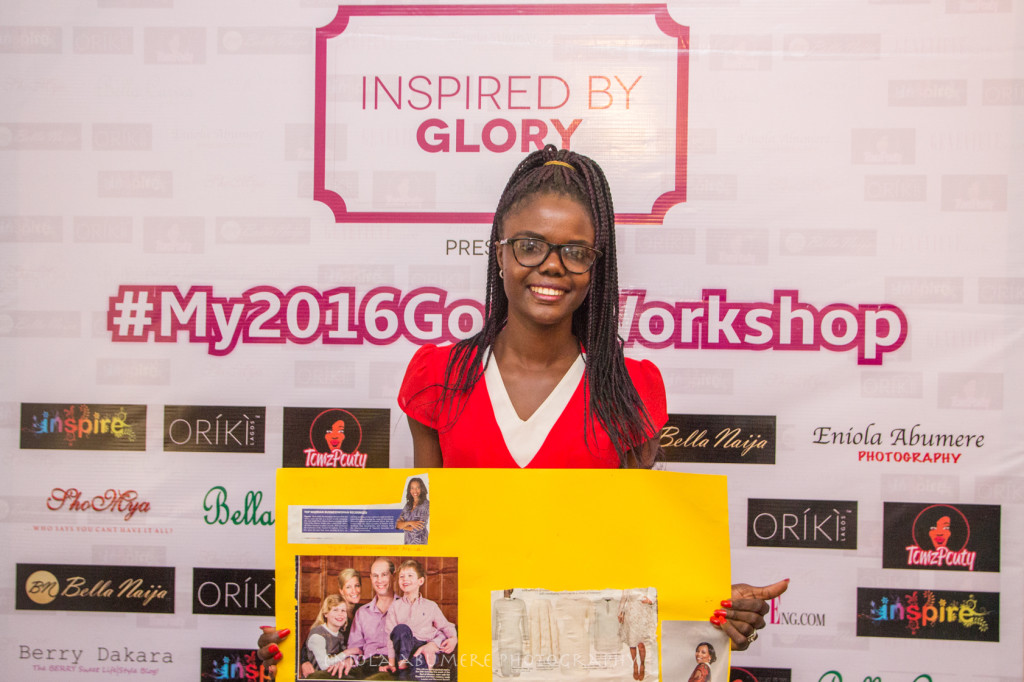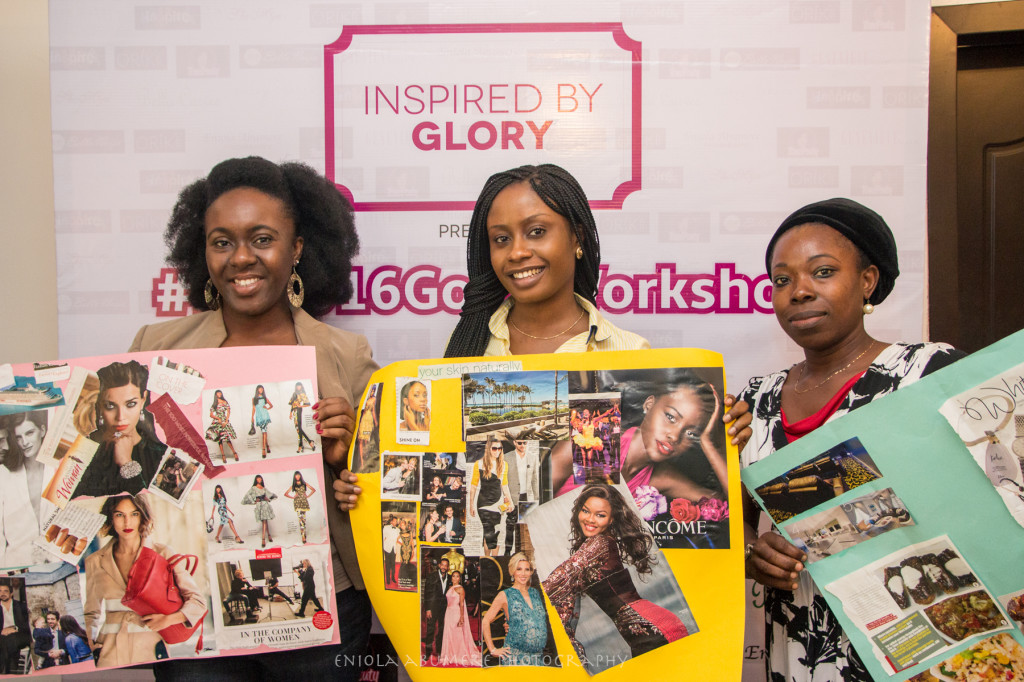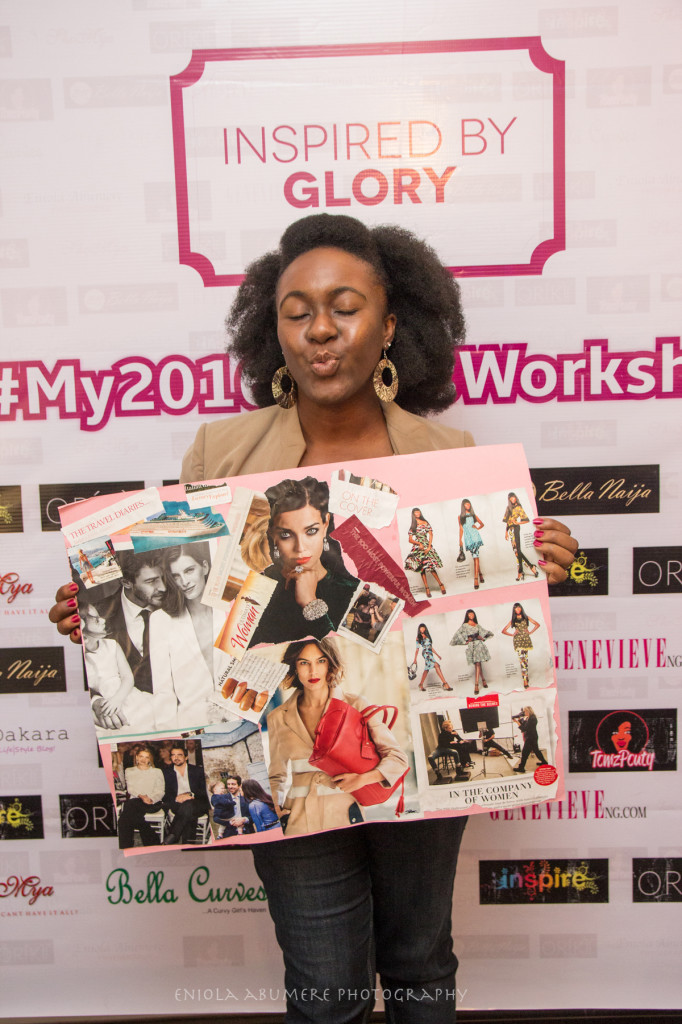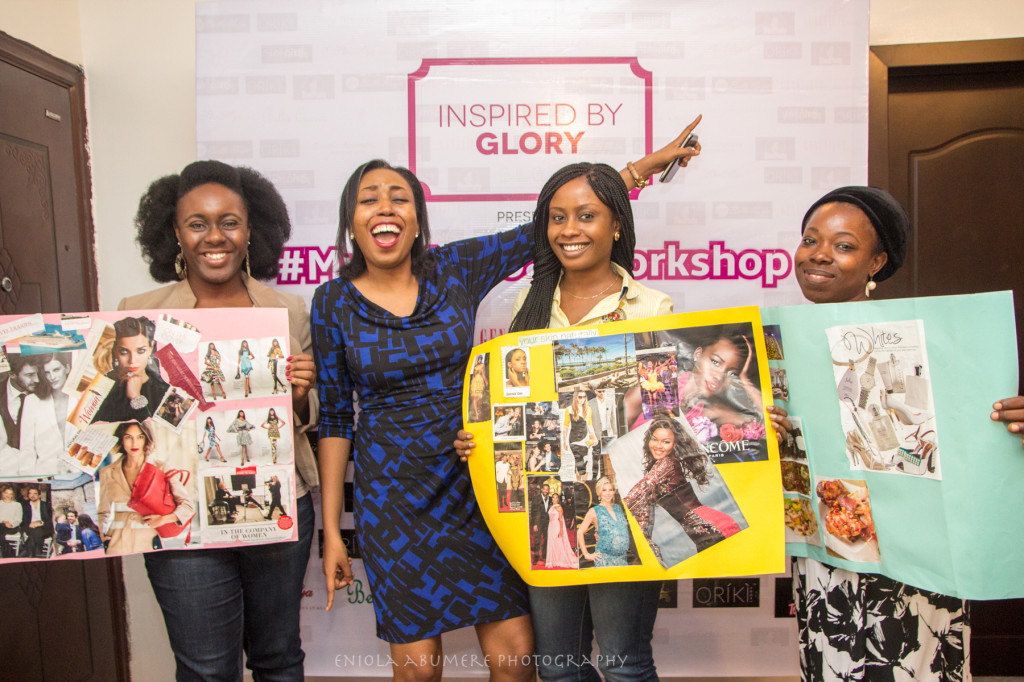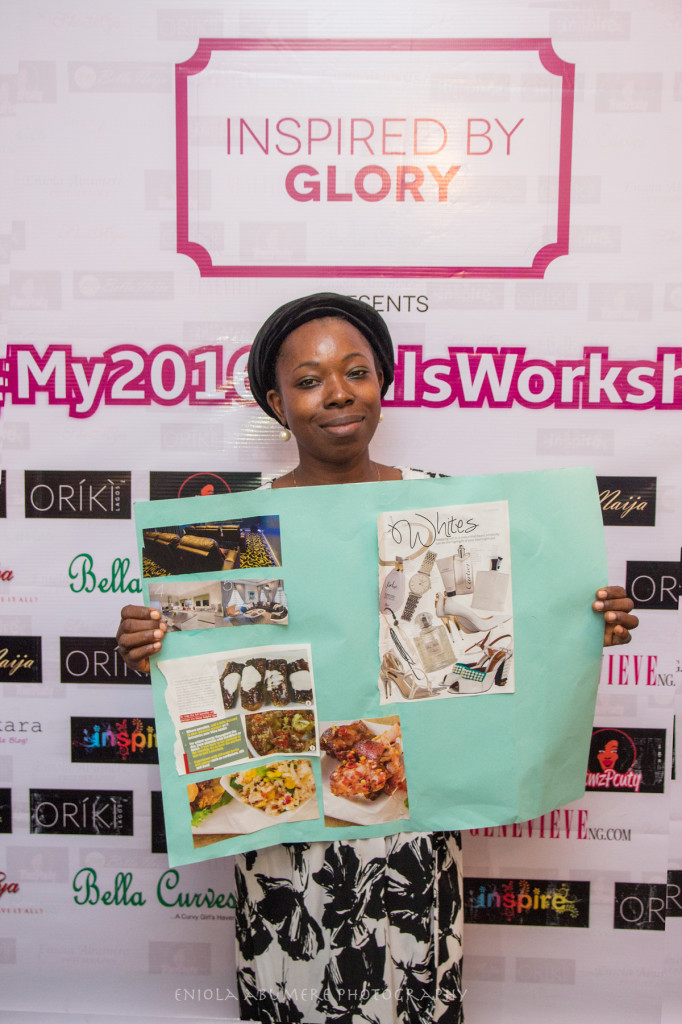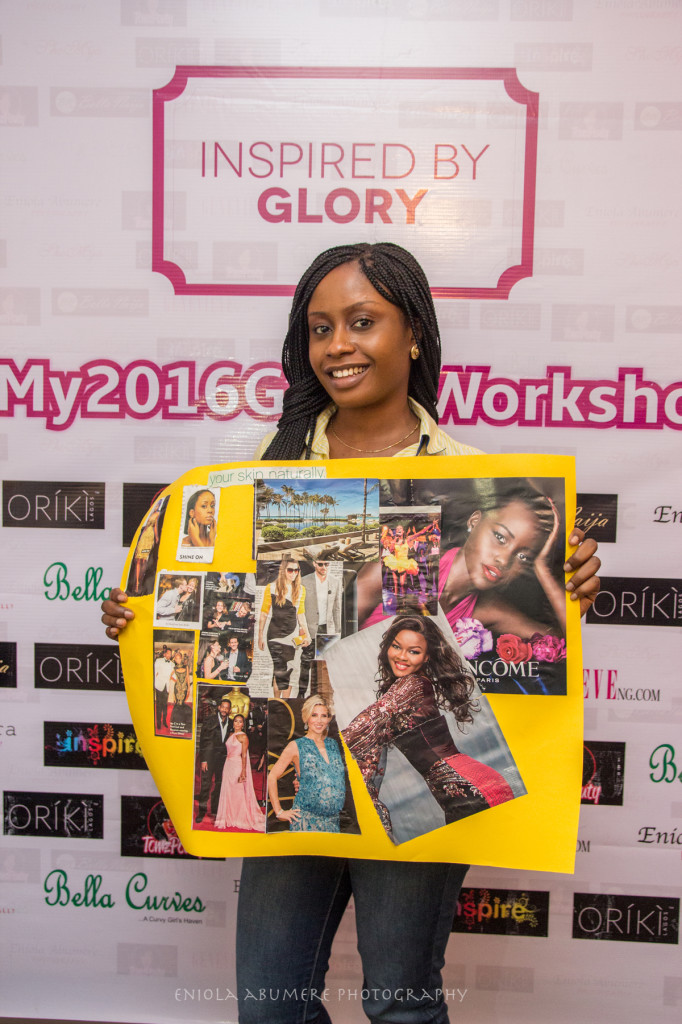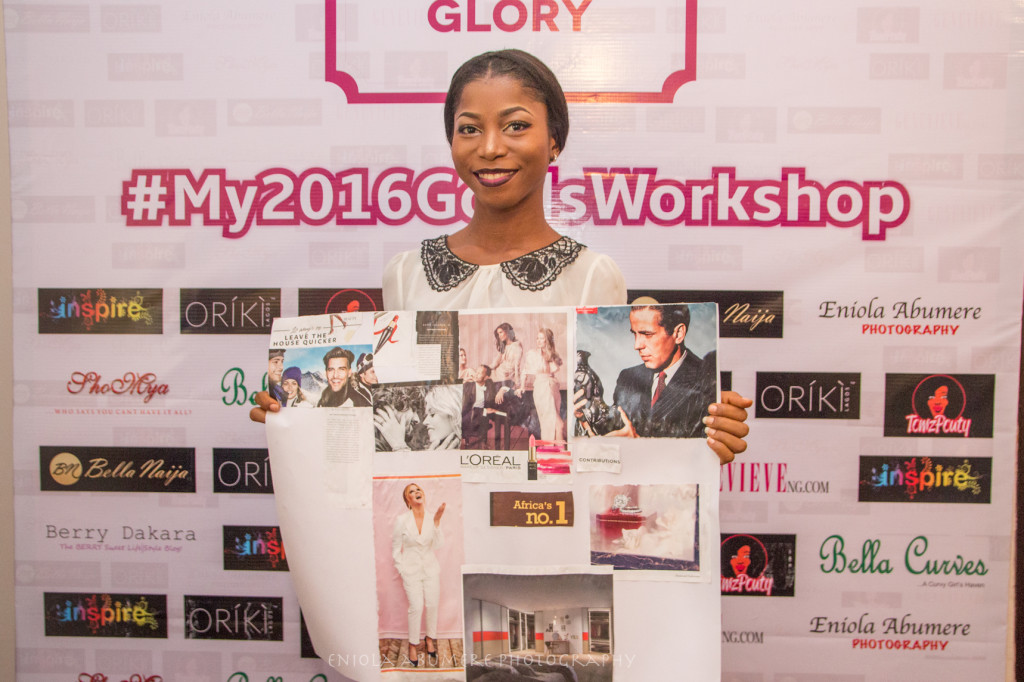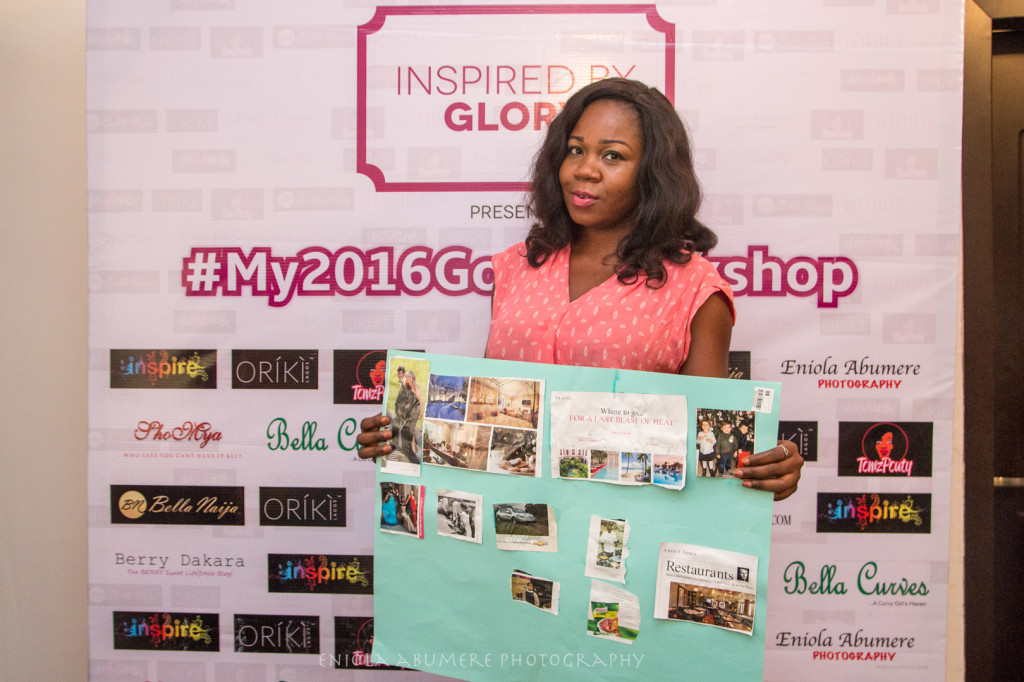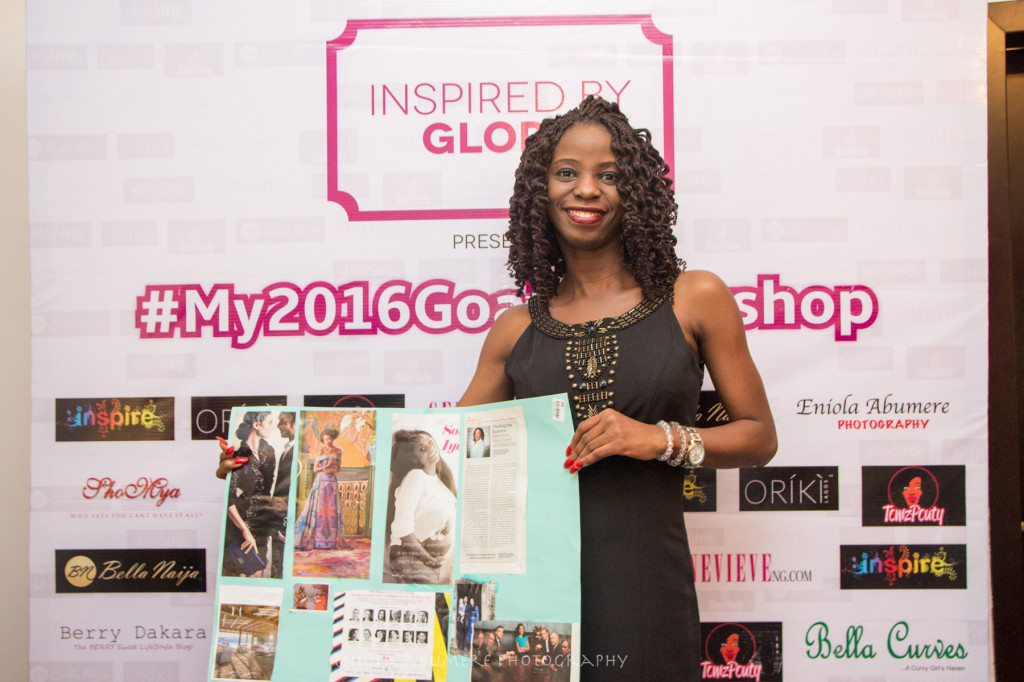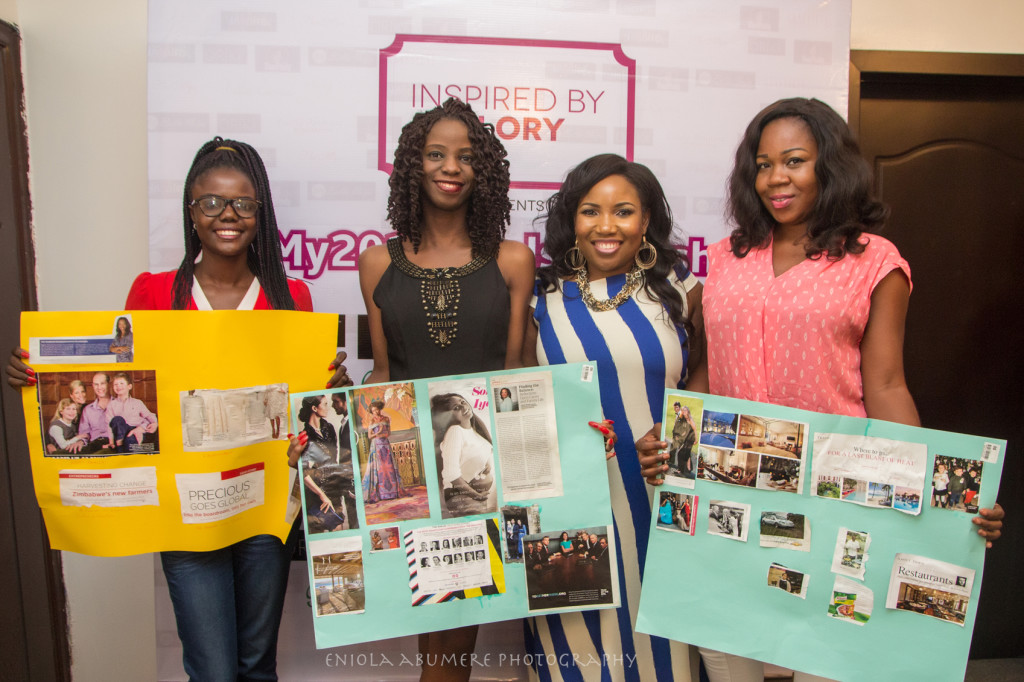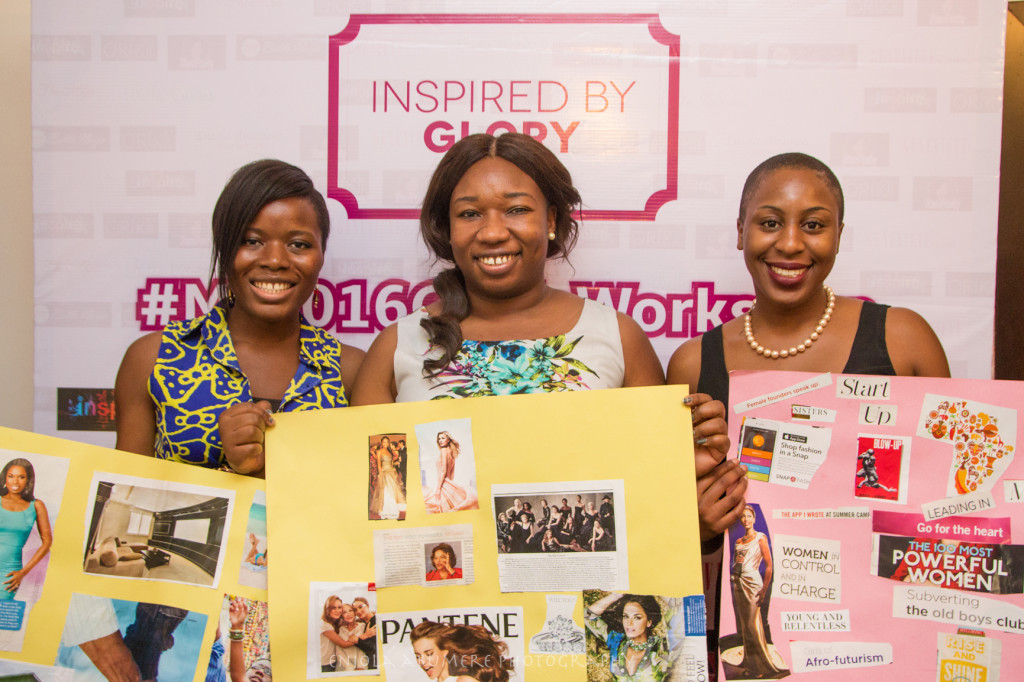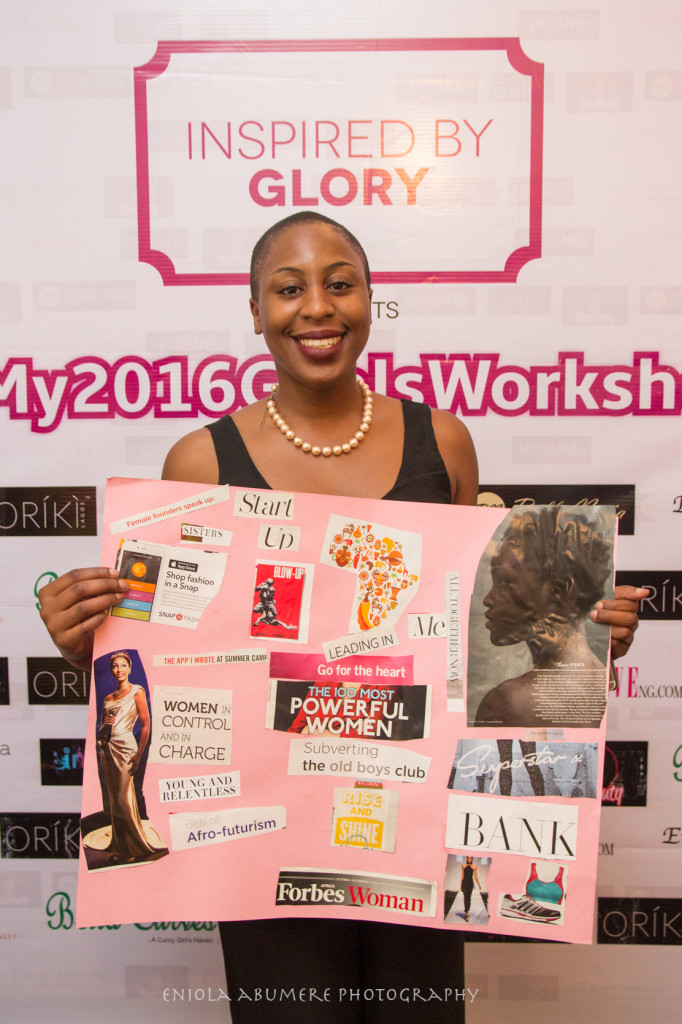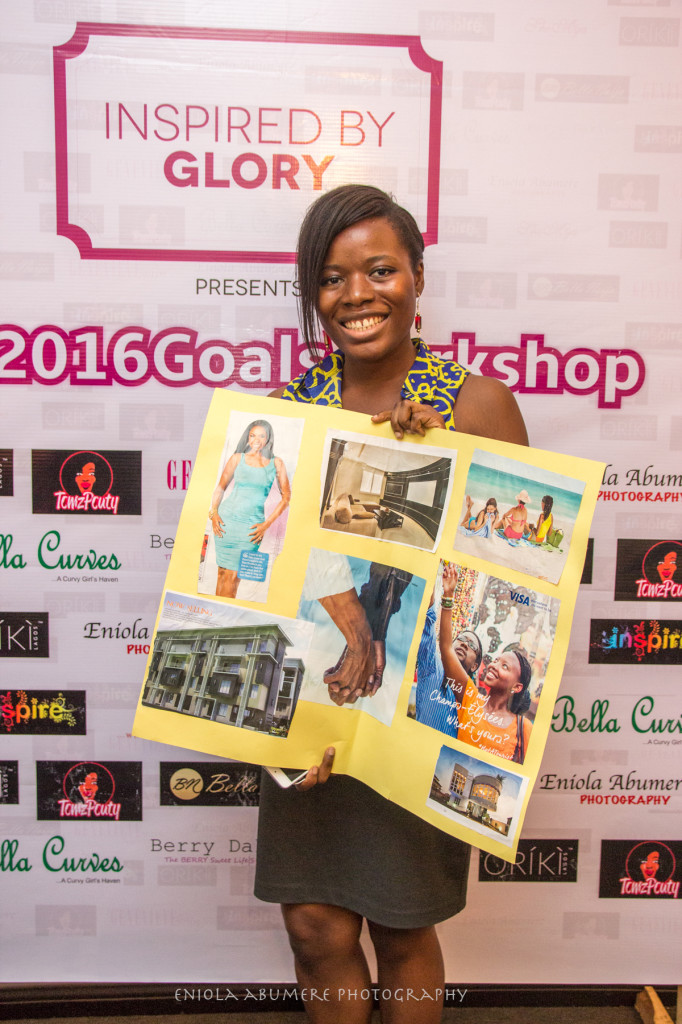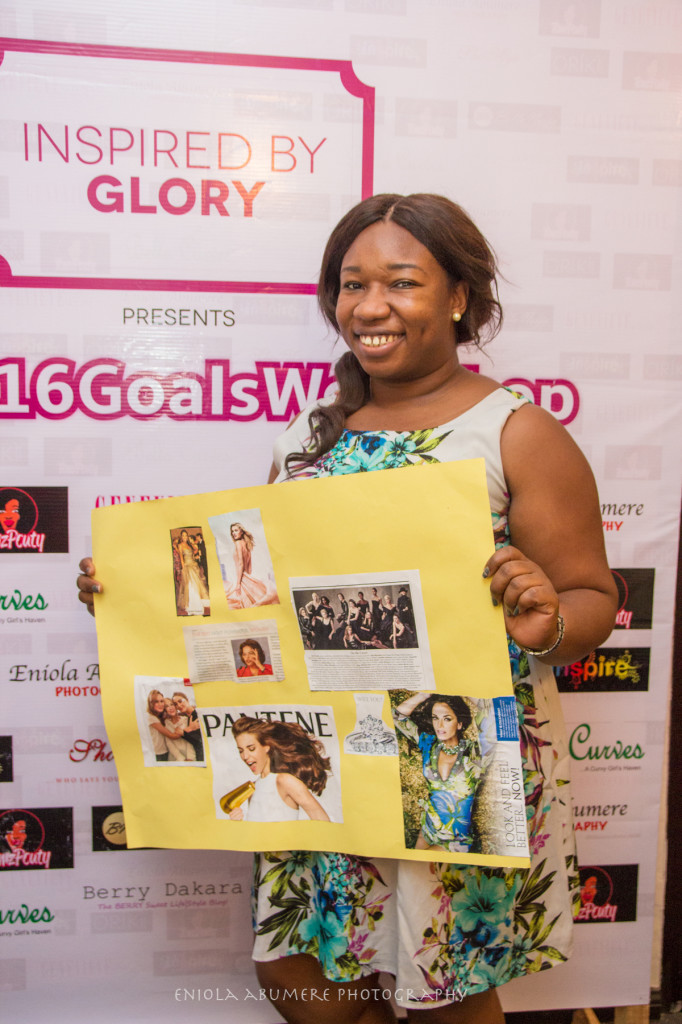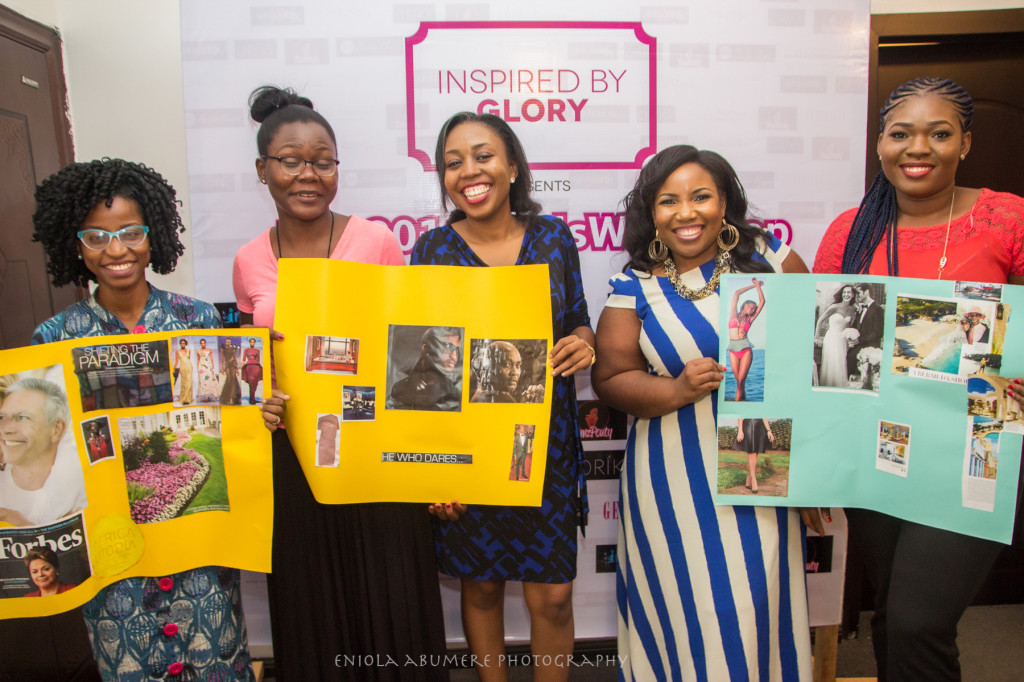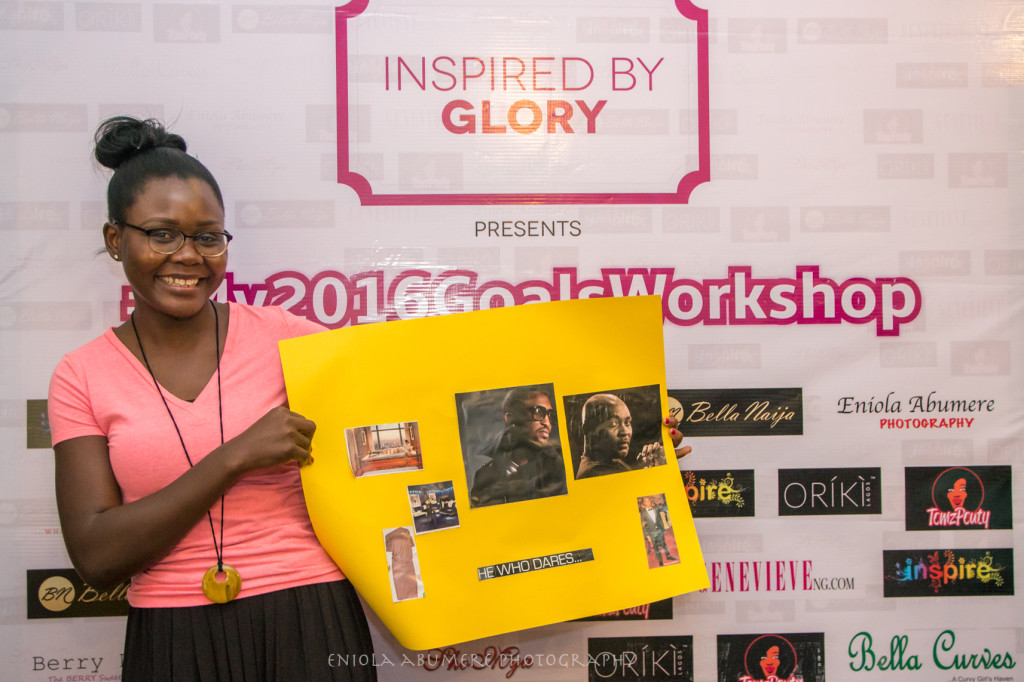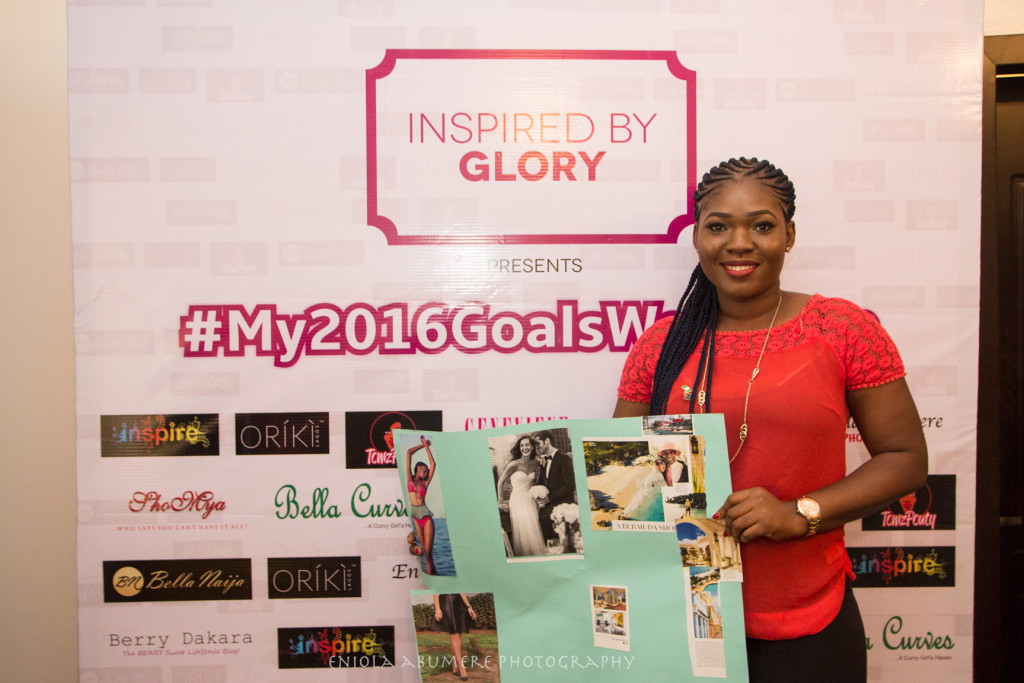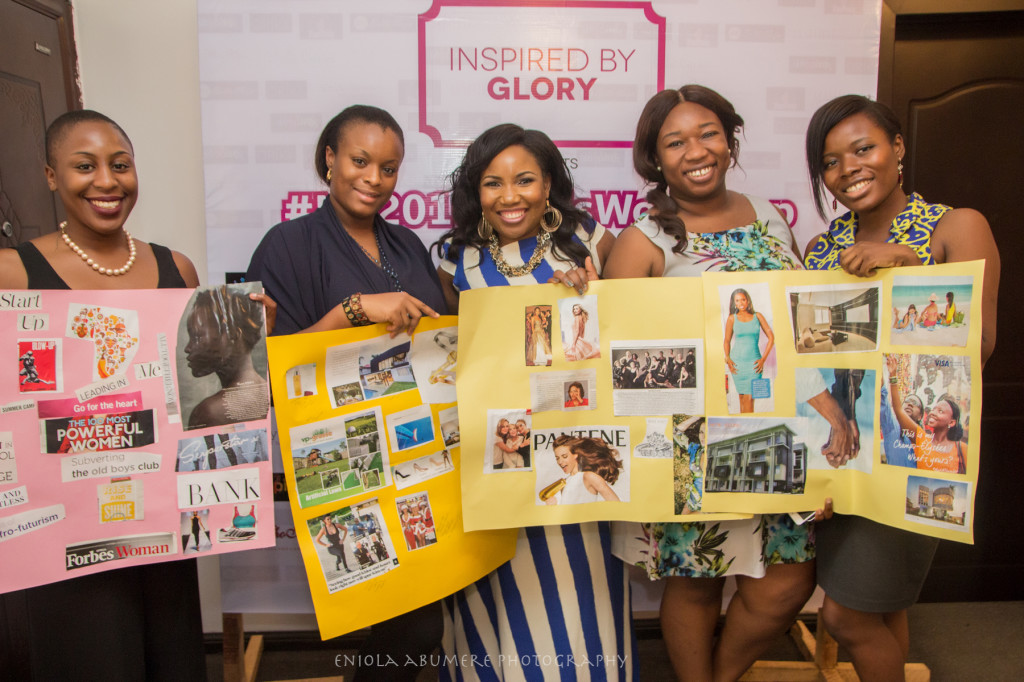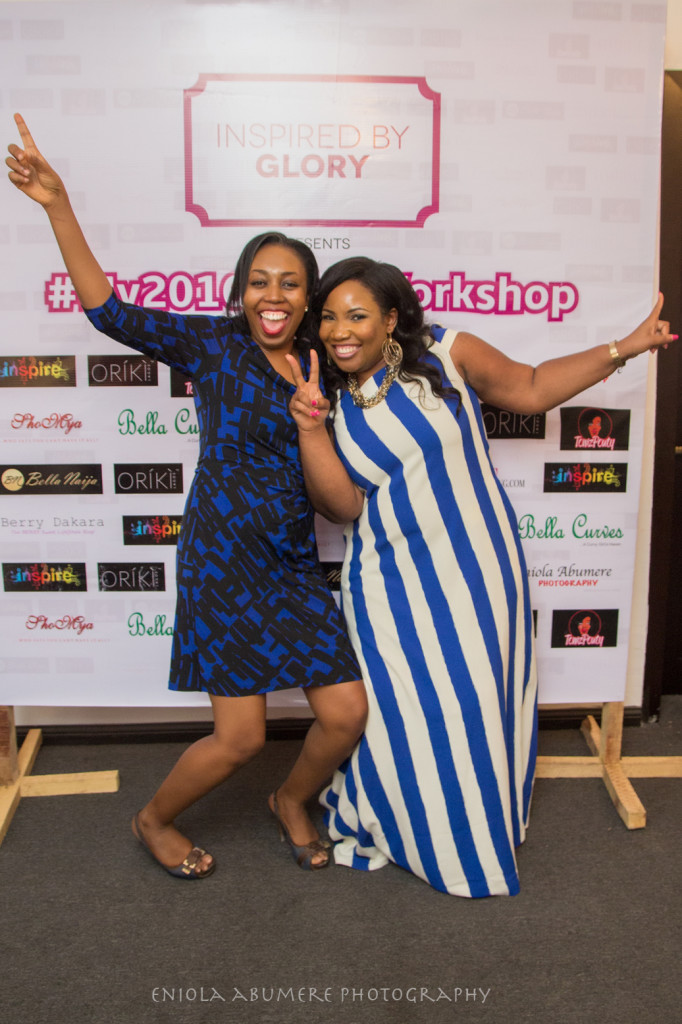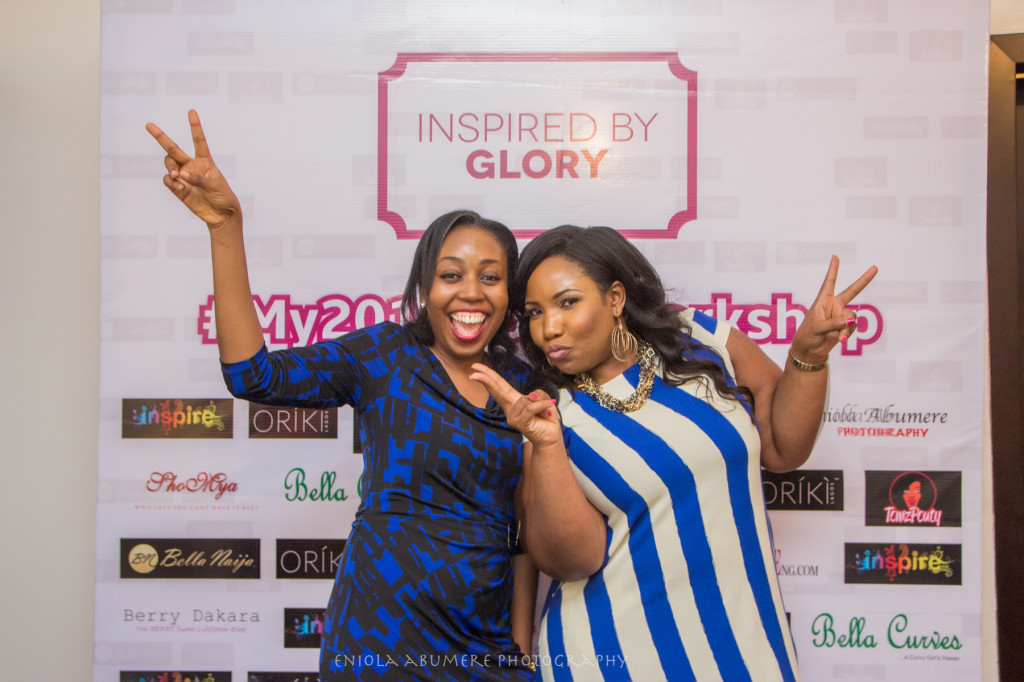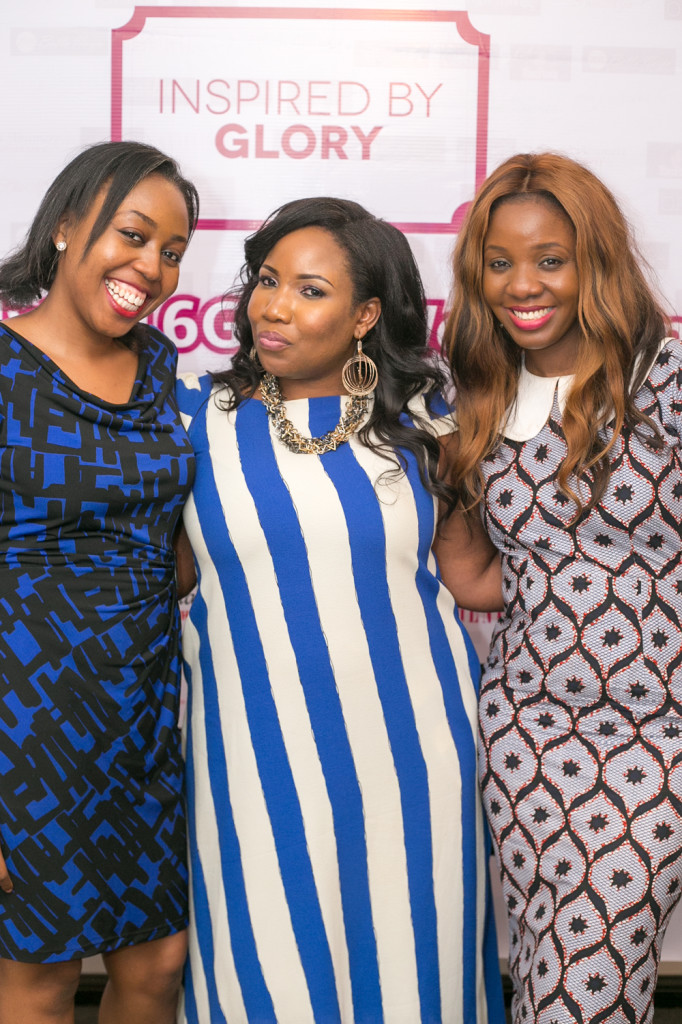 Some Testimonials from Participants
I have taken serious steps towards loving myself more. I am taking charge of my emotions and pursuing the dreams on my vision board assiduously!- Participant from workshop
At the risk of sounding like a foodie, the food was amazing. We were not fed like beggars, we were fed like royalty. I also liked the fact that it was a small intimate meeting, that way it was more impactful than all the other overcrowded meetings I've been to. So the idea of a fee is amazing, if It was free you would have had more people and it would have been less impactful. And I made a new friend too!– Participant from workshop
i love sincerity and simplicity of the instructors-  Participant from workshop
I loved it. Loving yourself and setting goals equals to an excellent and balance life.- Participant from workshop
Special Shout out to
Our media partners: Bella Naija, Bella Curves, Berry Dakara, Pulse, Ezra Peral Online
Our product sponsors who made sure all our guests went home with special goodie bags: Shomya and Oriki
Our Photographer: Eniola Abureme Photography