The beauty of dreams is found in its expression. Victor Ehikhamenor, this week's MCM, shows that there are no boundaries to possibilities. From art to poetry, photography to literary works and even fashion, Victor's work spans across genres, continents and cultures.
What we've always enjoyed about Victor is just how diverse, yet relatable his work is. Somehow he manages to build a bridge that whets the appetite of both the art aficionado and art novice. Also crush worthy is how he continues to find ingenious ways to express art beyond the canvas, notable of which is his recent collaboration with celebrated Nigerian fashion designer Ituen Basi. Together they created an eclectic catwalk and ready-to-wear collection titled: `Ekemini' collection which featured in Vogue Italia, Mercedes-Benz Fashion Week in South Africa.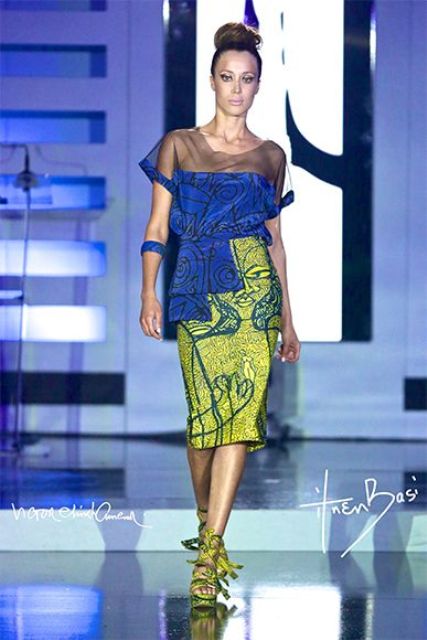 In our exclusive interview with Victor he shares his motivations, challenges and gives budding entrepreneurs some valuable advice.
Meet Victor Ehikhamenor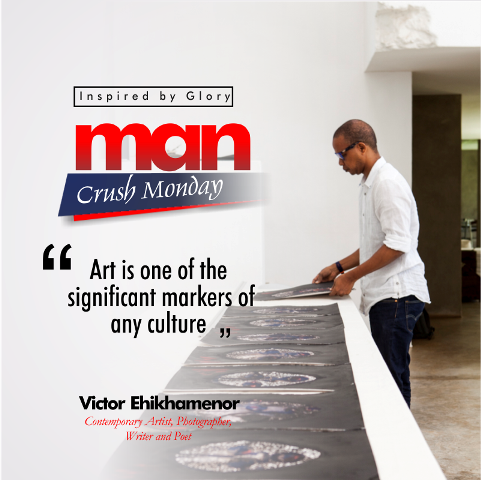 Victor is contemporary artist, photographer, writer and poet born in Nigeria. A true global citizen, Victor has traveled extensively as an artist and writer with representation and a strong following in the United States, Asia, the UK and greater Europe, as well as the Africa. Many Nigerian's, especially media enthusiasts, will remember Ehikhamenor from his role as the creative director of the award winning Next Newspapers in Lagos, where he also maintained the socio-political satiric column, Excuse Me!
Victor,  has also designed and redesigned many other newspapers like the national newspaper Daily Times where he was the CEO and Editor-in-Chief. He has also designed book covers for award winning authors and organizations like The Caine Prize for Africa Fiction in London, Obsidian Literary Magazine, Chimamanda Adichie, Helon Habila, Chika Unigwe, Lola Shoneyin, Akashic Publishers, New York, Chinelo Okparanta, and others.
As a non-fiction writer he has also published numerous works and critical essays in leading academic journals, mainstream magazines and newspapers globally, including the New York Times, BBC, CNN Online, Washington Post, Farafina, AGNI magazine, Wasafiri magazine and others. His book `EXCUSE ME!', a satirical creative non-fictional view of life as a Nigerian both at home and abroad is currently a recommended text at two Nigerian universities.
Victor has also received numerous fellowships and awards, some of which include the 2014 , Norman Mailer Fellowship for Writing ; the 2016 Rockefeller Foundation Bellagio Fellow  and the 2016  Nirox Foundation Residency, Johannesburg, South Africa
Victor Ehikhamenor maintains studios in Lagos, Nigeria, and Maryland in the United States. His portfolio can be viewed online here
Our Exclusive #MCM Interview with Victor Ehikhamenor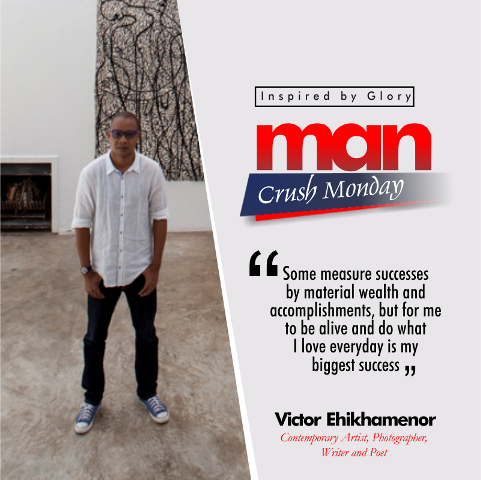 IBG: Why do you do what you do?
VE: I enjoy doing it and I have been doing it since I was a kid. It makes me happy and I also feel it contributes to nation building. Art is one of the significant markers of any culture.
IBG: What motivates you?
VE: History and memory are big motivators, to be able to remind people of where we are coming from. Day to day life in Nigeria also motivate me, the ups and the downs, the happiness and the sadness, the struggle and the triumph of the average Nigerian motivate me to no end.
IBG: How do you define success?
VE: Being able to wake up and do whatever you want to do that is fulfilling and legal and also being able to help somebody else even if it is just a word of encouragement.
IBG: What keeps you grounded?
VE: God and family.
IBG: What has been your biggest entrepreneurial challenge and how have you surmounted it?
VE: Finding the right human resource that understands your vision and passion. I am yet to surmount it, it is an ongoing concern.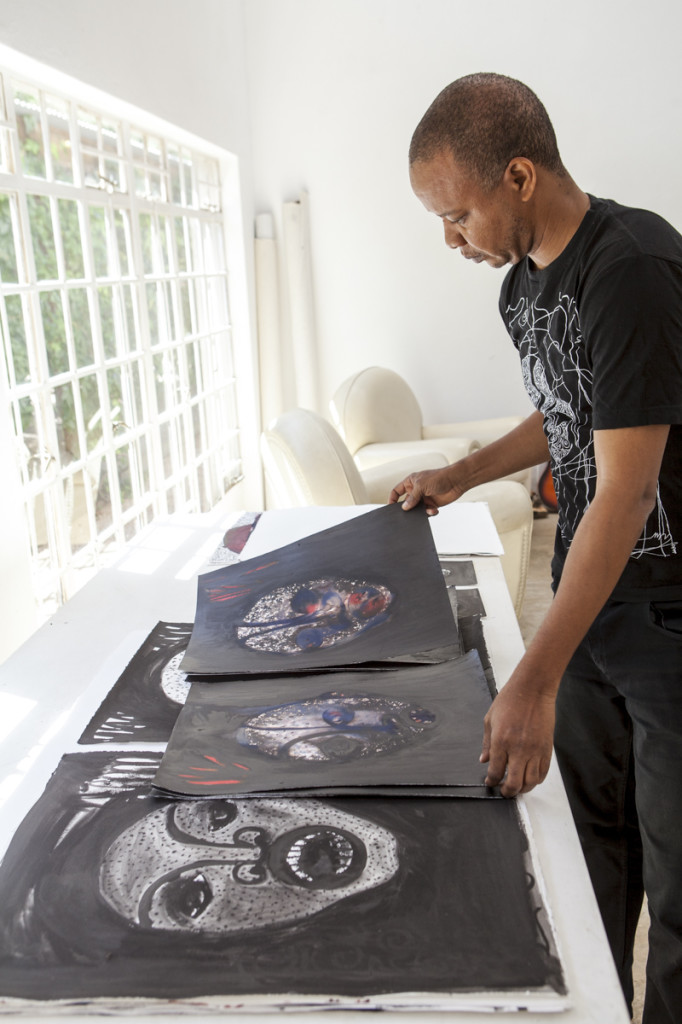 IBG: What has been your biggest success?
VE: Some measure successes by material wealth and accomplishments, but for me to be alive and do what I love everyday is my biggest success.
IBG: What advice would you give to entrepreneurs?
VE: Do not let go off that dream until it becomes reality. Do not be discouraged, gold goes through fire to attain it's quality. Be fired up to go through the fire that will light up the fire of your success.