Japheth J Omojuwa or just 'Omojuwa' as he is more popularly known is a Nigerian Thought Leader and influencer. Over the last 6 years Omojuwa has made Nigeria's business his business and in many respects broken the veil of governance by openly sharing, critiquing and analyzing various aspects of the Nigerian and African polity.
A social media influencer, Omojuwa was ranked 29th on a list of the 100 Most Influential Black People on Digital/Social Media in April 2014 alongside Barack Obama, Beyonce, Oprah Winfrey amongst others. More recently, he was named on a list of Africa's top "50 Movers and Shakers" by Switzerland's Credit Suisse in 2015.
A former lecturer at the Free University of Berlin, Omojuwa is a prolific speaker and writer having spoken at the London School of Economics and led panels organized by the World Economic Forum (WEF), Organization for Economic Cooperation and Development (OECD), The African Development Bank (AfDB) to mention just a few. He is also the editor at Africa's foremost Human Rights and Liberty website, AfricanLiberty.org and curator of omojuwa.com.
But as readers on IBG know, with our MCM's, we are more about the substance than the accolades. In our exclusive interview with Mr. Omojuwa, we get behind the pageantry to find out his motivations, challenges and aspirations.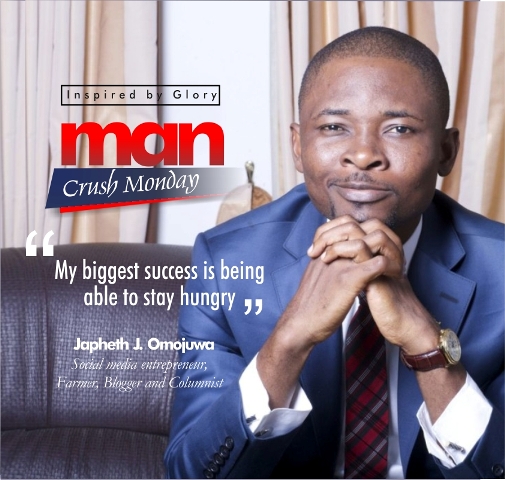 IBG: Why do you do what you do?
JO:There is a joy that comes with creating value and making things that were not to be. There is a joy that comes with solving problems and putting smiles on people's faces and ultimately, there is a joy that comes from going to bed each day knowing one has done one's bit to make the world a better place.
IBG: What motivates you?
JO:I am fascinated by what can be that is not and where that lies within my area of expertise, I am naturally motivated to think through and create solutions to fix or to make anew. I am inspired by the endless possibilities that arise from working with the right people to get stuff done. The world is full of problems and challenges, it will always be a privilege to be involved with fixing some of that as a person or as part of groups.
IBG: How do you define success?
JO:  Success is in each step taken toward making change happen. Whether change in the abstract sense or change in the physical sense. For instance, the desire to become a medical doctor starts with going through the admission process to a medical school and ends with being certified one. There are many successes along that path as against the assumption that says success lies in only finally becoming one. The steps towards becoming, each step, is a success and it must be seen to be so. The final step is the crowning glory but there'd be no crown without the journey.
IBG: What keeps you grounded?
JO: I know who I am, I know what I know and I know what I do not know. I am conscious of the prevailing reality around me and my place in it. I am also very aware of the steps that must be taken, the barriers that must be overcome to become. And most importantly, I am always becoming, always moving and never feeling like "I have arrived" because for me, there is no arrival, only a ends to an old and a beginning that starts from the end of the old. No matter what is said of myself and my seemingly achievements, I am always about what has not been done. I stay grounded on the understanding that every achievement is only a "ground zero," a sort of launch pad to a new journey. It is fun and I love it.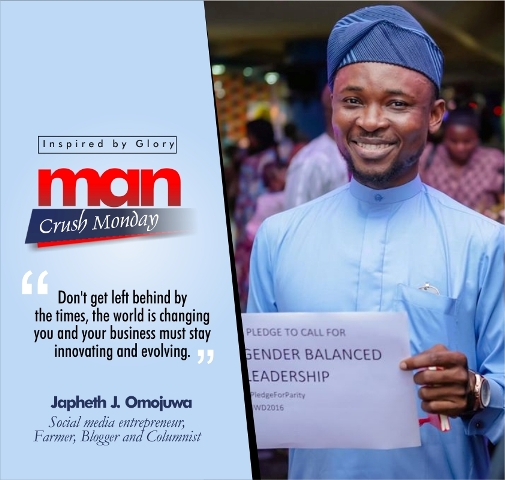 IBG: What has been your biggest entrepreneurial challenge and how have you surmounted it?
JO: The biggest has to be the infrastructural challenge this side of the world and making employees understand why they do what they do beyond just earning salaries. The latter took a lot of pain and patience but we are in a much better place now. Essentially, you have to train and be patient with imbibing the culture into new employees. They must have the baseline normal willingness to learn and become before they are hired in the first place though.
IBG: What has been your Biggest success?
JO: Being able to stay hungry.
IBG: What advice would you give to entrepreneurs?
JO: Don't get left behind by the times, the world is changing at an increasing rate and you don't want to wake up to see you are not needed anymore. So then, you and your business must stay innovating and evolving.