The African Market Place is definitely a space to watch. Just as Africa's problems and people are diverse, so are its solutions. In a recent list produced by Ventures Africa, Africans who are shaping the conversation and setting the pace on the continent are showcased. The list includes 42 innovators from across the continent, male and female alike. According to VA, the list 'seeks to reposition how we consider innovation on the continent and by extension what it means to be an innovator. Each of the individuals [they] spotlight, share a commitment to something simultaneously infinite, yet quantifiable: change'. While similar lists place emphasis on innovation within the science and technology sphere, VA applies a more general approach, highlighting innovators within lifestyle, language and even environmental sectors. The full list of innovators can be viewed here, while the list below highlights the Nigerian women who made the list. Check on it
Nkem Uwaje-Begho
Futuresoft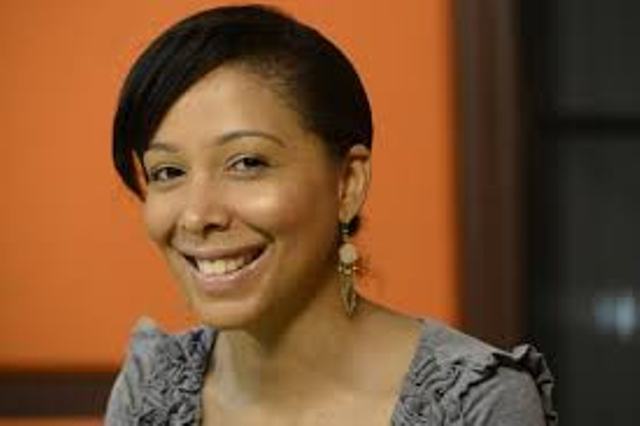 'You always have to figure out what works in the environment that you're in.'
Nkem Uwaje founded FutureSoft Software Resources Limited (Futuresoft) in 2008, driven by a desire to change Nigeria's technology space. FutureSoft, an IT solutions provider focused on online solutions, e-learning and IT security, has garnered Nkem respect and recognition as a leader in her industry, where she remains one of the few women occupying the space.
Nkem is also an expert speaker on Information and Communications Technology (ICT) in Africa. She received the Jim Ovia Prize for Software Excellence and the Etisalat Prize for Innovation, for her efforts in improving access to technology in Nigeria and Africa-at large.
Presently, Nkem is focused on expanding Futuresoft into other markets in Ghana, South Africa, and Kenya within the next five years.
Vivian Maduekeh
Food Health Systems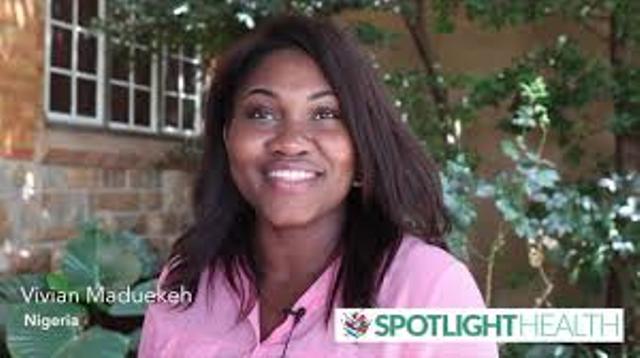 'Our problem in Nigeria and Africa is not the quantity of food. Our problem is the quality.'
In light of the importance of healthy and safe food, Food Scientist Vivian Maduekeh started to pay closer attention to what she felt was being ignored in Nigeria– food safety. Vivian is the Founder and Managing Principal of Food Health Systems Advisory Africa (FHS Africa), dedicated to advising food companies on food safety management systems to promote safe standards for food to the general public.
FHS Africa bridges the gap between farming and agricultural firms in the agricultural sector of most countries, in order to maximise the economic rewards of agriculture by producing high quality food products. Vivian was spurred to establish FHS Africa after Nigeria was banned from exporting beans to Europe in 2015 because they possessed high levels of toxic chemicals. Through an online resource called the SafeFoodNigeria Initiative, which was launched in 2012, the journey began.
FHS changes the conversation on food security. Countries and NGOs are concerned about food security in terms of increasing food production, but we need to talk about the standards and safety measures. In Nigeria, such a thing as what FHS is doing is rare because we rely only on NAFDAC.
Vivian is a Project Director at Young Bright Minds Africa (YBM Africa). FHS is currently working on launching an application called 'Food Incident Reporting Portal', a sort of eyewitness reporting platform that encourages customers at restaurants, cafeterias, supermarket to report their harmful food discoveries at these places so they can be properly addressed.
Ify Aniebo
African Health Magazine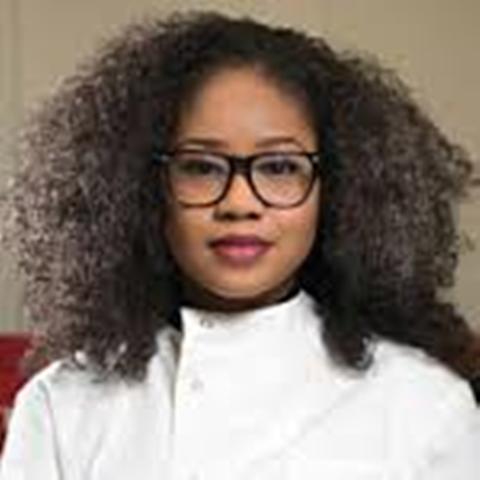 'The passion of trying to save lives, imparting knowledge and creating change is what drives me.'
Nigerian-British Geneticist and Scientist, Ify Aniebo, is on a mission to find out why malaria drugs are failing by exploring drug resistance. According to her, Africa is living on its 'last life' for malaria drugs and the medical community is not working quickly enough to develop new solutions. Ify's dedication to these issues was born from her experience with malaria as a child and a desire to educate people about science and health.
Ify founded African Health Magazine to provide better information around health and science, particular to health concerns facing people around the continent. Her work is centred around trying to stop the spread of malaria drug resistance in Africa with detailed research which serves as a surveillance tool for clinical scientists.
In order to do this, the molecular geneticist spends most of her days and nights in the laboratory. "Sometimes I'm not aware of the time. It's tough and it also gets lonely for scientists. You're in your own world a lot. If things don't work out you try to find why. But when you do get a little bit of progress it gives you the energy to carry on."
While the award-winning scientist admits that her PhD candidacy at Oxford University (which is almost over) doesn't afford her the energy to invest in her magazine as much she would like, she plans to move back to Nigeria in September and make the magazine and initiative more programmatic with outreach strategies in addition to the use of mobile and internet technologies.
"Education is empowerment. People need to know the signs to look out for. However, not everyone can access the internet. I plan to go into the rural areas to provide information to those who need it the most."
Adebunmi Adediran
NAILANGS

Adebunmi Adeniran created NAILANGS, the keyboard that allows you to type in Nigerian languages, three years ago after a conversation with friends in the UK about the importance in embracing their languages.
NAILANGS is a multilingual keyboard which supports and enables writing in at least 12 Nigerian languages and aims to ensure that local Nigerian languages do not become extinct by making them easy to learn.
Ms. Adeniran studied Russian Language at the University of Lagos, along with minors in the Italian, Yoruba and English Languages.
However, she was always passionate about teaching her language (Yoruba) to others while also learning to speak theirs. She is fluent in English, Yoruba and Russian, can speak some Italian and is currently learning to speak Portuguese.
The linguist believes that passion begets innovation; she plans to visit Nigeria soon to market NAILANGS and make the keyboard something that any Nigerian can use. "I want the future generations to be aware of how beautiful our languages are. This is just the beginning."
In the future NAILANGS hopes to incorporate language translation as one of its features.
 Bilikiss Adebiyi-Abiola
WeCyclers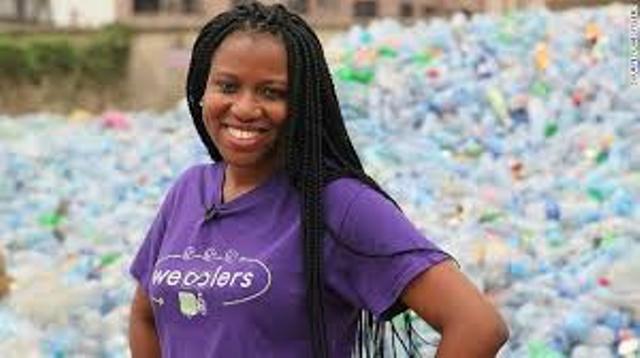 In 2012, Bilikiss Adebiyi left a five-year-long job as a Software Programmer at IBM in the United States to return home to Nigeria and execute an idea that came to her while she attended the Massachusetts Institute of Technology (MIT): A recycling company now called WeCyclers.
WeCyclers collects waste from low-income communities and rewards the participants with points that can later be exchanged for prizes.
The generated waste materials – which are also collected with help from the Lagos State Waste Management Authority (LAWMA) – are then sold to recycling companies, making WeCyclers both a social and economic enterprise.
Before founding WeCyclers, Bilikiss attempted to establish a scrap metal venture with her brother which didn't quite pan out. However, that failure led her to an even better innovation. Bilikiss hopes to turn WeCyclers into a movement that will change the way Nigerians and Africans view waste.
According to Bilikiss, "Waste management is one of the main problems for poor populations in Nigeria. We want to create a system that would change how people see waste from a problem to a solution."
Zina Saro-Wiwa
Visual Art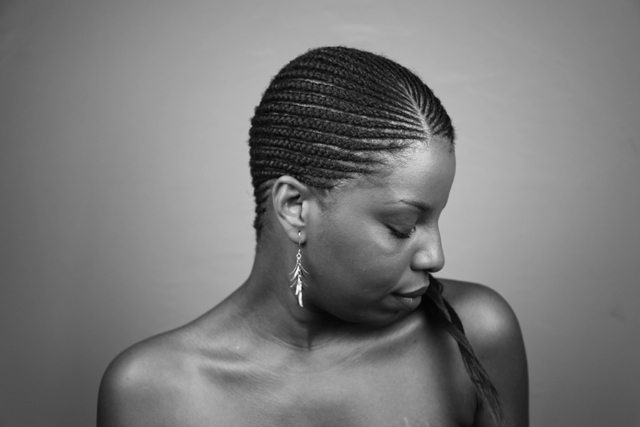 Zina Saro-Wiwa first carved a niche for herself in arts and film-making in 2008 with her documentary This Is My Africa which transformed discussions about the continent in international media. A former BBC presenter, Zina's experimental video installations, documentaries, photography and films take an interesting stance in the scope of young contemporary African artists.
In 2013, Zina moved back to the Niger Delta in Nigeria to make a body of work that aimed to tell new stories about the region through contemporary art, food projects, and her own contemporary art gallery called Boys' Quarters Project Space which is based in the city of Port Harcourt. Zina's work has been shown in museums all over the world including Seattle Art Museum, The Fowler Museum, Moderna Museet in Stockholm, Stevenson Gallery, Goodman Gallery, Guggenheim Bilbao, Nikolaj Kunsthal, Tate Britain and many others.
Shuttling between Brooklyn and the Niger Delta, Zina is currently set to show her work based on her Niger Delta residency at Brooklyn Museum in April, the Serpentine Gallery programming in May, and also at Arles Photo festival this summer. Her Port Harcourt Gallery, Boys' Quarters Project Space, moves to London for the summer where they take over the Tiwani Gallery for one month.
"An innovator's life – especially that of a woman's – is often a lot more tedious and thankless than the outcomes may suggest. You have to be prepared to sacrifice comfort, stability and relationships to see an idea through to the end. You have to love what you do and see the bigger picture."
 Priscilla Hazel, Cassandra Sarfo, Esther Olatunde (pictured)
Tress- Beauty App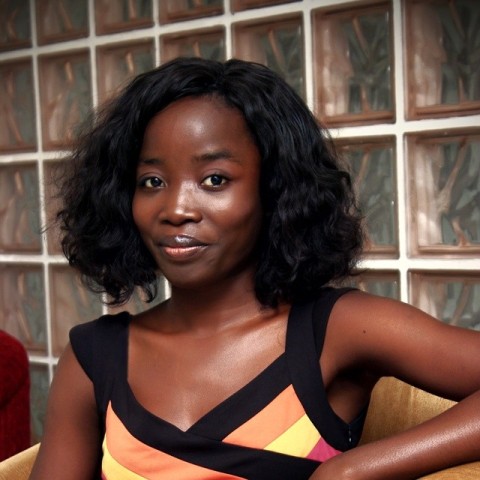 Ghana and Nigeria combined forces to provide a basic service to black women- hair styling. Priscilla Hazel, Cassandra Sarfo and Esther Olatunde created Tress– an application which provides Black women with information on how to style their natural hair, where they can find salons, and what products to use for various hair textures.
Hazel, Sarfo and Olatunde met at the Meltwater Entrepreneurial School of Technology in Accra, Ghana and instantly connected based on their shared frustrations with their hair and options available to them. Last month at the Lagos Social Media Week, the three friends launched Tress amidst rave reviews.
CEO Priscilla Hazel agrees that it can get awkward for women to approach strangers and inquire about their hairstyle and this is a barrier that the application is helping women overcome.
'For us at Tress, after identifying the challenge that we faced we wanted to find an easier and convenient way to solve the challenge of finding details of amazing hairstyles we constantly see online.'
Tress is available for download on the Google Play Store with more versions to come. The founders have disclosed plans to expand into e-commerce, as well as make Tress active on various media platforms by partnering with "likeminded organisations and individuals".
"We envision that in the near future, Tress will be the go-to app for black women looking to find hair inspiration, hair-stylists and high quality hair products. We believe that Tress will continue to evolve and grow into a multi-faceted global brand."
Ozoz Sokoh
Kitchen Butterfly- Innovation In Cuisine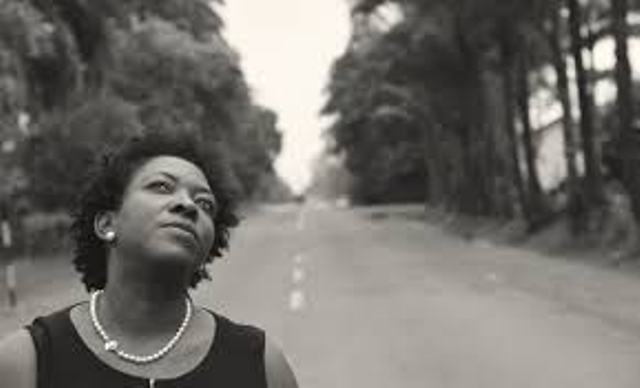 Ozoz Sokoh's passion for food in all of its ramifications can probably be rivalled by only a select handful of individuals on the continent. From her vivid descriptions of food and her love of it, to her artistic and mouth-watering – also beautifully photographed – expressions in the kitchen, her culinary brand, Kitchen Butterfly, is constantly evolving and exploring a variety of ways to amaze even the most accomplished foodie.
Sokoh is an Exploration Geologist 'during the day'. Her affair with food and Nigerian cuisines began while she was living and working in The Netherlands, where she became more aware of Nigerian food and developed a deeper appreciation for Nigerian ingredients and techniques.
"Whether with geology or food, I use the same skills – curiosity, data gathering & observation of the facts, synthesis and concept selection, experimentation and documentation. I'm an explorer, through and through."
Ozoz, who would rather "shop for veg than shoes," never restricts herself to the provisions of a recipe and loves to create colourful and pretty dishes. Her successful gustatory experiments involve using 'unusual' foods, fruits, and vegetables such as sugarcane and agbalumo to create never-before-seen-nor-imagined cuisines and drinks.
The 'Traveller by Plate' sees the world through food, which for her is "for more than eating." One of her dreams include going to a Nigerian restaurant in Paris and stunning and interesting people with Nigerian innovative culinary skills.
'In future, I would like to establish a Culinary Institute focused on the entire value chain – from agriculture to the table, finish writing my first cookbook and host a TV show.'
Kitchen Butterfly is on a mission to create awareness of Nigerian food, at home and abroad. Ozoz calls this 'The New Nigerian Kitchen' – redefining Nigerian cuisine to showcase the colours, flavours and textures.
Zim Ugochukwu
Noire – Travel App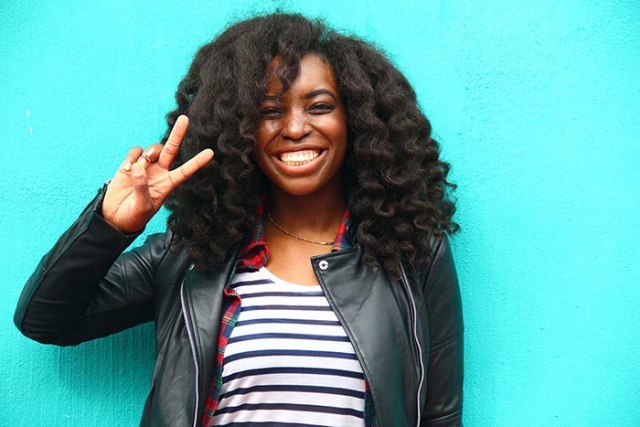 Travel Noire (TN) founder Zim Ugochukwu has been listed as one of the "10 Amazing Black Women Changing the Game" by Teen Vogue given her role in dismissing the age-long myth that black people don't like to travel.
Born in the United States to Nigerian parents, Zim worked as a Biologist and community organiser (she was among the organisers of the Obama campaign in 2008) before her love for travel led her to establish Travel Noire in 2013. In less than three years, her establishment has become the go-to guide for young black people who want to travel around the world.
'It's challenging but rewarding. As an innovator, you need to be comfortable with being uncomfortable.'
Travel Noire presently employs seven people who "live wherever they want, are productive and very happy." The brand offers two major products at the moment; the Travel Noire Experiences, which curates a group travel experience, and the community based product.
According to Zim, the experience is about connecting with the local environment, more than mere sightseeing. The TN experience package is available in Italy for now but will include six to seven other locations by summer this year. Next year, Travel Noire plans launch another product to teach people how to work while on vacation, to encourage people to travel more. Zim believes that "you can be in Fiji or Darfur and still have your 'nine to five'."
Genevive NNaji, Nollywood Actress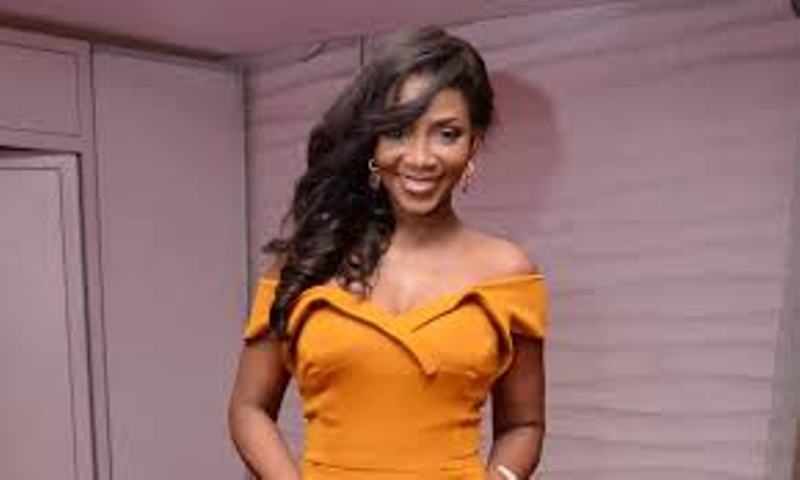 In 2011, Genevieve's production output slowed to one film per year from a career average of four to five films per year. Many in the industry interpreted this as the antics of arrogant, local movie star with her eyes set on international, Hollywood fame. It is easy to see how that impression formed. Between 2011 and 2014, Genevieve's on-camera work consisted of a role in the universally panned Hollywood adaptation of Chimamanda Adichie's award winning novel Half of A Yellow Sun where she acted with international stars Chiwetel Ejiofor and Thandie Newton. She also worked with the American actors Isaiah Washington and Vivica Fox in Dr. Bello, the Nollywood-Hollywood mash up about a Nigerian spiritual healer who cures a dying boy of cancer. Read Entire Article on Genevive here
 Source: Ventures Africa