A few years ago when I wanted to loose weight and I was tired of slaving away on the treadmill for hours without seeing the results I wanted, I got myself a personal trainer. My friends thought I was crazy to spend so much money but I knew I needed something different to kick me into gear. So I parted with my hard earned cash and in 3 months, I knew it was worth every penny spent.
3 days a week, I knew there was someone waiting to give me specific training that suited my body type. No more generic exercises, my personal trainer looked at my personal circumstances, including my schedule and came up with an itemised schedule that fit with my lifestyle and helped me see the results I had been LONGING to for.
When I worked out on my own, I decided which days I would push myself and which days I wouldn't and I continued to give myself excuses. But with a personal trainer, I knew I had to tell her about that bowl of ice cream at 9pm and the extra portion of rice and it helped me stay focused.
Many of us are used to the benefits of targeted trainer and diet regimes to loose weight, but rarely do apply the same tactics our careers.
The Career Women Online Networking Course- Personal Coaching Programme
Maybe you've tried networking in the past and you have found that there are personal circumstances that prevent you from moving forward. Maybe you are looking for a solution that is taoilored to your specific circumstances and schedule or perhaps you learn better with physical interaction, learning face to face from the source….
Then personal coaching is just for you.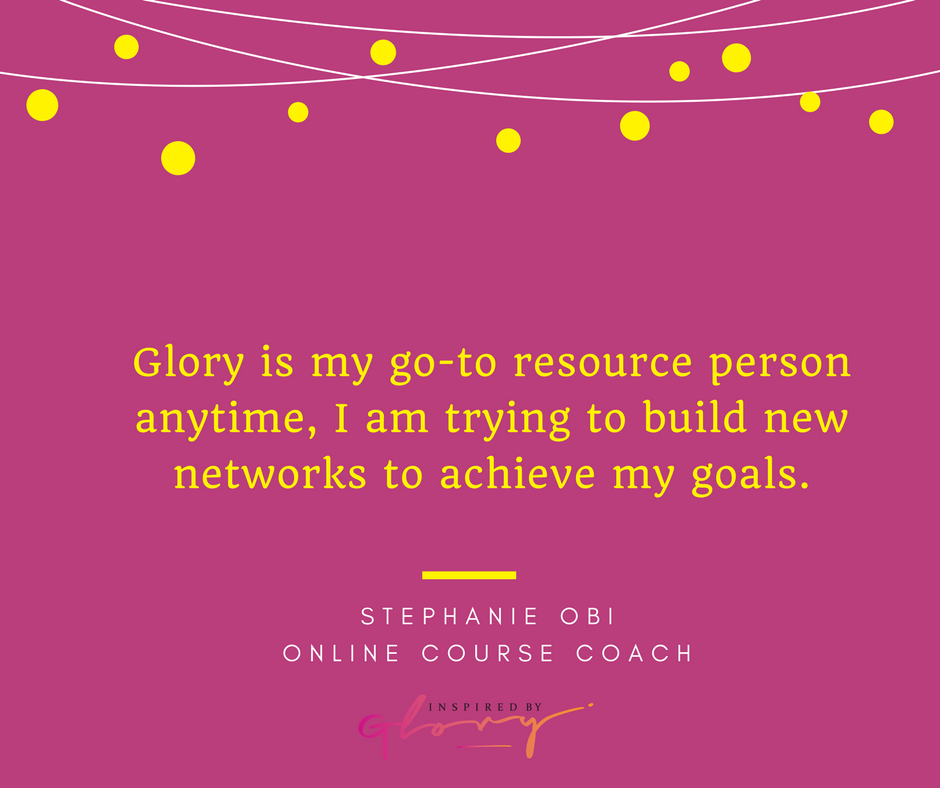 With the Career Women Online Networking Course Personal Coaching Programme we will go over your specific career goals and set road maps to their achievements. Most importantly, we will develop a networking action plan to help you create, build and leverage professional relationships to achieve these set career goals.

Through 4 meetings spread out over 12 weeks, you will receive detailed challenges and practical assignments which you will report back on and map progress towards your set goals.
Sounds great right?
As part of this package you will also receive
Review of all networking emails and interactions for 90days
Free access to one networking Event hosted by Inspired by Glory and 9to5Chick
Accountability for your career goals for 90days
For all this and other surprise bonuses for a one off payment of N200,000 or two time payment of 120,00 per month.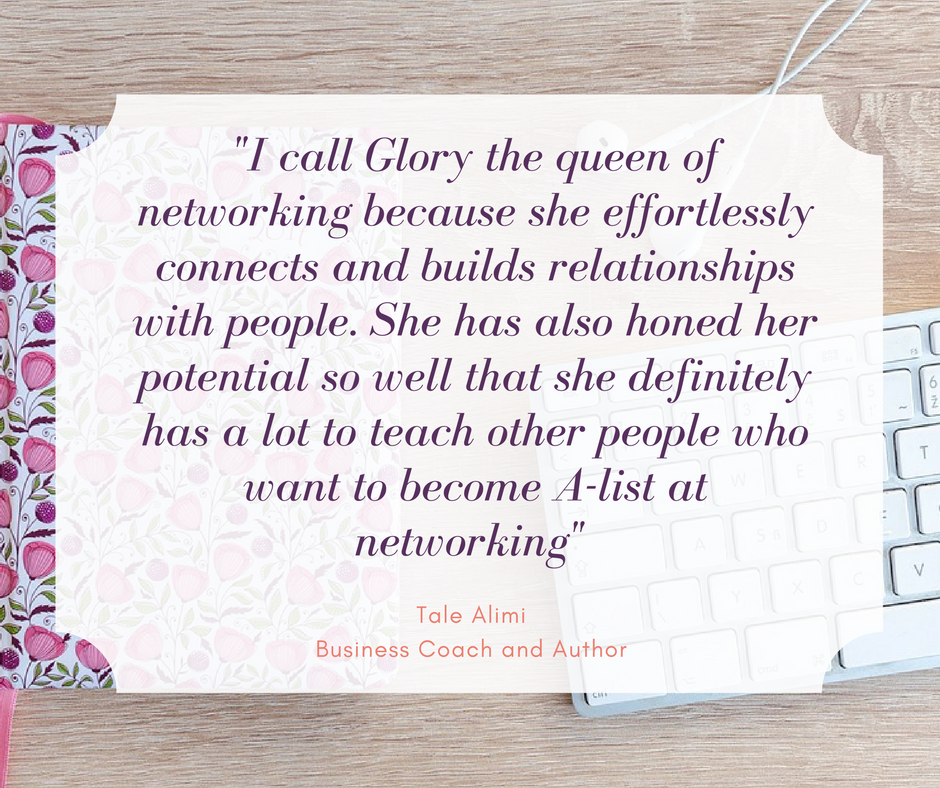 PAYMENT DETAILS
YOU CAN MAKE PAYMENT NOW AT THE DISCOUNTED PRICE BY MAKING DIRECT TRANSFER TO
Account name: Elliot's Scribe Limited
Bank: Access Bank
Account Number: 0719907540
Or pay directly here
If you have any questions please email me on glory@inspiredbyglory.com